Jacksonville leaders on Sunday will end a curfew and stop restricting access to areas of the city affected by the March 19 tornado.
Jacksonville's mayor and police chief confirmed that barricades should be removed in the northeastern section of Jacksonville by 7 a.m. Sunday. Police Chief Tommy Thompson said officers will still make frequent patrols of those areas.
City leaders March 20 declared a 7 a.m.-to-7 p.m. curfew for the neighborhoods hit by the EF-3 tornado. Recovery organizers have required volunteers to register at the Jacksonville Community Center before helping with cleanup efforts.
Thompson thanked Alabama Power for installing 30 to 50 street lamps in some of the areas affected days after he made the request.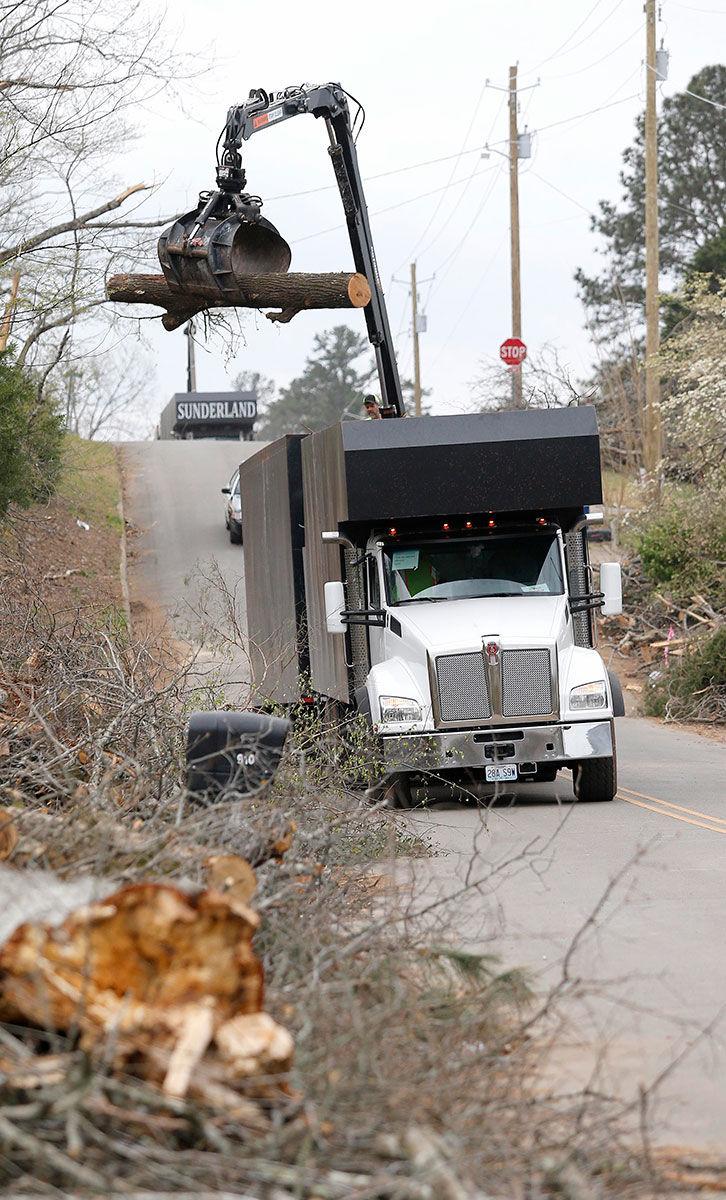 It should gradually get easier to move around in the recovery zones soon. Debris removal started in Jacksonville and the edges of Calhoun County on Wednesday afternoon, and the work will continue for weeks to come, Calhoun County Commissioner Lee Patterson said Thursday.
"They're in here runnin' and gunnin'," said Patterson, whose district includes Jacksonville.
The County Commission last week passed a resolution to draft debris removal contracts with DRC Emergency Services. The work will include removal of debris in the city of Jacksonville, he said, and the city will later reimburse the commission.
Jacksonville State University will have a separate contract for debris removal.
The Association of County Commissions of Alabama has used DRC, which covers Calhoun County's region, according to Patterson.
Reached by cell phone Thursday while assisting in recovery, Patterson said initial estimates put the contract at about $3.7 million. The county's part of the cleanup will be around $1.4 million.
Patterson said DRC crews will take the debris to Jacksonville's industrial park. They will place it in one of two piles, one for county debris, the other for debris from within the city of Jacksonville. Patterson said separating the debris will help account for the work when it's reported to the Federal Emergency Management Agency.
Patterson said the bulk of the debris removal will take about two to three weeks, but crews will make a second and third pass of the storm-affected areas.
EMA officials have asked residents to make three piles of debris: trees and branches, construction and building debris and ruined personal items. Patterson stressed contractors making a profit in storm recovery must pay for their own cleanup.
Patterson commended Calhoun County EMA director Jonathan Gaddy and County Engineer Brian Rosenbalm as well as the many volunteer organizations for their work in the recovery.
"It's amazing to see people helping others and to see compassion being poured out," the commissioner said.