Brynn Elliott began her musical career with a batch of songs and dreams of making it. That's pretty typical fare for most. The difference is she actually made it.
Elliott's angelic voice and energetic songs propelled her from Atlanta to Los Angeles. Her experiences have found new life in catchy songs and relatable anthems. I had a chance to talk with the Atlantic Records-repped singer about her life, tunes and triumphant virtual show.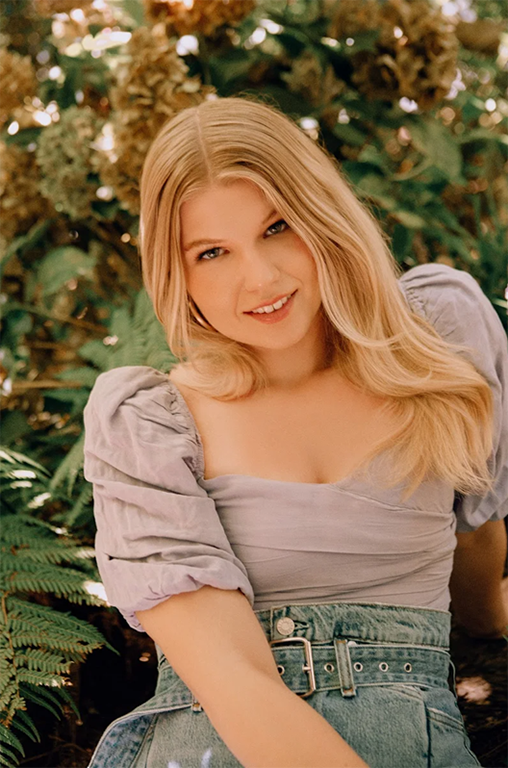 Q. Let's talk about this new EP that's been out for a few weeks. I wanna talk about a couple of songs, "Tell Me I'm Pretty" being the first. How did that come together?
A. "Tell Me I'm Pretty" was kind of a long process to get to that song. I was in college like 2016, 2017, and I was just seeing how my friends and myself were kind of dealing with seeing people living in the age of the internet.
I'm a woman and think a lot about being a woman in the age of the internet and the pressure that comes from that. A few experiences at school specifically formed my thought process.
I think beauty is so much more than the selfies we're posting and these online lives that we carry. Beauty is really about who we are, and it can be really hard. It feels like a numbers contest whenever you post a selfie online and you're kind of waiting for a certain number of your likes to roll through.
In college I wrote down that line, "Maybe I'm worth more than some numbers or a score," and then I met my friend and co-writer Michele, who is the same age as me.
It's kind of the same thing I was dealing with in college, same thing in the music industry. So we just really bonded over that topic, and I told her I've always wanted to write a song about it. Then I think one of us said the line, "Tell me I'm pretty." Feels like whenever we post these things, we're asking for people to tell us we're pretty.
Q. And if you don't get what you're looking for it can be pretty deflating.
A. Exactly. I think that's why I come out so strong in this song saying I don't need someone to tell me that. What I'm saying is I don't need someone to like my Instagram selfie to live a beautiful life. It's so much more than that. So that's really where that song came from.
Q. Let's talk about "Can I Be Real."
A. It's kind of like a similar message, just a little bit broader. It still kind of comes from my time in college. I studied philosophy. I was reading these philosophers that were talking about what it means to live an honest and authentic life.
I graduated and started moving into my own career in the music industry. I started to see that, like a live performance, it could be a very easy environment for things to get unauthentic and fake.
I think that the best art and the best songs come from just an honest face and a vulnerable place. This song for me was one where I wanted to get really honest about myself, and maybe even things about myself that I wouldn't necessarily want to talk about on stage in front of an audience. I wanted to go there and just be like I'm real. I'm a human. I'm an overthinker and I get really opinionated sometimes, and hopefully allow others to have that same kind of freedom about themselves. It's kinda of almost an experiment in some ways.
Q. The internet has taught you not to be any of those things. If you are, then you're needy or thirsty and not even a real person anymore.
A.  Exactly. I'm still grateful for the internet, especially through the pandemic, as it connected us at a really disconnected time. I really think that it's important to talk about the way that we post and the way that we put certain things on there. Don't even think that you have to be honest and share your whole life on the internet. I think just even acknowledging what it is and defining our relationship as humans to this new technology is good.
Q.  I  have been listening to your stuff on Spotify. I think "River" is great.
A. Oh, well thank you so much! I wanted to do a folksy Christmas song, and I started playing that one and it just made sense. I appreciate you listening to it.
Q. How did your interest in music begin?
A. I started writing songs in high school and I didn't really tell anyone about it. I just sort of kept it to myself. I barely even told my parents.
I have this family friend that I sang with once at church service, and he has been in a band and opened for Kansas. He was a music guy in Atlanta and was a really good family friend. He had never heard me sing before and he was like, "Do you sing? Do you write songs? Are you musical?" I was able to share that with him, and he actually helped me record my guitar and my vocal.
I think at that point I was so focused on going to college, because my parents weren't able to go to college when they were younger and so that was a real priority for me. So what I did was I put my music on my college application and so I had this sort of demo tape.
That demo tape was sent around, and that's how I started thinking that maybe I should do music in some capacity. 
Q. Did your parents play a lot of music at the house?
A. They did. My mom has an incredible voice, and my grandparents were around a lot growing up and they would sing to each other throughout the day and when they were making dinner. That was kind of their thing. They would make us dinner and sing these old '40s and '50s standards and duet to each other. I remember being around that and being mesmerized.
My dad was a guitar player. He was just doing it for fun. He bought a guitar at a pawn shop when he and my mom first got married. That was the first guitar that I learned how to play, because it was kind of in the corner of the house. I asked them if I could play it. Music was just kind of like a fun thing that was always there, and I'm grateful for that.
Q. Tell me about the livestream concept you had in July and how that came together. I think that's an original approach.
A.  It  was such a bright thought during this really weird horrible time. I knew that with this EP release I wanted to have some kind of live component, because I think I really discovered myself as an artist on the road touring. I wanted to show my fans that part of me even in a time we didn't have live music.
I had  played The Troubadour. It was one of the last shows I played opening up for James Arthur in late 2019, right before the pandemic. That show really stuck out in my mind.
I had moved to LA last October and was thinking about where I could do a fun livestream show, and The Troubadour came to my mind. It's one of my favorite venues in this city. We called them up to see how outrageous it would be to try to pull it off. They were so accommodating, kind and so eager to do things as a venue with everything being so dead show-wise.
We went in there and I worked up a set that evolved around the new EP, and I got to play with my bandmates again. The show tells the story of the EP and hopefully just provides some kind of hope or bright spot for all of us that are craving live music.
It was incredible being in the Troubadour. Being in a venue like that is always an amazing experience. We were playing with no audience, and I realized you can be in the coolest venues, you can have your band, you can do the show — but without the audience it really doesn't mean much.
Q. It's like singing in your car.
A. Live music is an experience for everyone, performer and audience. I think it was good. It just wasn't what it's supposed to be. It was supposed to be all of us in that room experiencing it together.
Q. What advice would you offer to artists just starting out?
A. Oh, I love this question. I would say write, write, write. If you're a songwriter, singer or whatever your particular musical interest is, do it as much as you can without burning out. Be healthy about it. Just know your stuff and lean into the offers you receive.
Think about what you want. I think that was a really big thing for me in the beginning. What do I wanna do? What kind of songs do I wanna write? Do I wanna be on a record label? All of those desires and dreams can be big.
I never dreamed I would find a record label or even have an opportunity to do that. But I did allow myself to dream, and that sounds kind of cheesy, but I do think that really is kind of a driving force in an industry that's sometimes hard to navigate. Just allow yourself to think about what you want. I would encourage new artists to really go for it and do it and dream.
Larry May is the owner of CD Cellar record store on Noble Street in downtown Anniston.