Eleven people ran for mayor of Anniston in 2012. If only they'd recruited another, since "12 in '12" would have made a sick headline.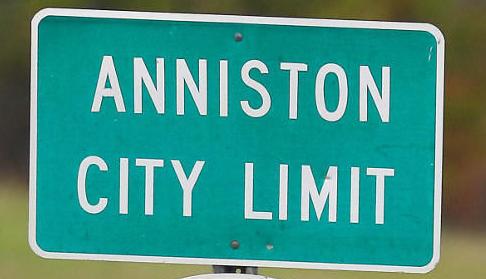 Remember their names?
There was Ralph Bradford, since every Anniston mayoral election usually starts with Ralph Bradford, and then the alphabetized list went this way: Pollie Goodman, Mike James, Brant Locklier, John Norton, Roosevelt Parker, Curtis Ray, Gene Robinson, George Salmon, Vaughn Stewart and Ann Welch.
Five people ran for mayor of Anniston in 2016.
There was Bradford, since every Anniston mayoral election starts with Bradford, and Jack Draper, Earnest Fletcher, Bob Folsom and Robinson — who, in a stunning feat of electoral politics, managed to receive fewer votes as an incumbent (145 in 2012) than he did as an erstwhile mayor (153 in 2016).
Five people are running for mayor this year.
There's Tim Brunson, the incumbent Draper, Folsom, Anthony Gregory and David Reddick, who's not running for re-election of his City Council seat.
That's 16 candidates (or 21, if you value stubborn persistence) who've sought Anniston's highest elected position in the last eight years. That a few of them were hardly qualified to pilot a city with a nearly $40 million budget and a feisty City Council is irrelevant. No other city in Calhoun County can touch that level of aspiring participation.
Oxford's mayoral ascension is downright medieval; lineage matters. 
Johnny Smith will be Jacksonville's mayor until he decides he no longer wants to be Jacksonville's mayor. 
Same deal with Steve Baswell in Ohatchee and Wayne Willis in Weaver. (I don't know Willis' middle name, but please let it start with a dubya.)
Alberta McCrory is a safe bet, as she should be, in Hobson City. 
Piedmont politics can be a bit tricky, but Bill Baker's no Gene Robinson.
Anniston, though, is different, or difficult, which is to say it ain't them.
The ultimate indictment of Anniston's future would be if few people cared enough to throw in their fancy hats. You could see why that would happen. Anniston's political meat-grinder chews through mayors. It wears them out. 
Chip Howell sought a third term — and lost, surprisingly, to Robinson — but had been through three kinds of stress shepherding Anniston through most of the 2000s.
Stewart, the cheerful, optimistic attorney who decimated the field in 2012, didn't even put his name on the ballot four years ago. He'd had enough. Who could blame him?
That's what I thought Draper would do — get on with his life, his family, his day job, and let another supposedly hardy soul take Anniston out for a spin. But he's in and is a good bet to at least make it to a runoff this fall, if not to win re-election outright next month.
There is a flip side, though. Always is.
Modern-day Anniston is awash in mayoral candidates because it is Anniston: a wildly imperfect place with a massive gap between its rich and poor, a civic disgust with certain elements of its political climate, a slowly dwindling population and an admirable list of traits that other cities would pilfer if they could. And everyone who fogs a mirror thinks they could do better than the guy who's sitting in the chair now.
That sentiment stoned Howell in 2008. It doomed Robinson in 2012. Who knows what would have happened had Stewart sought another term four years ago, but now that political worry is in Draper's lap. 
That is Draper's chore: convincing a few thousand Annistonians who bother with politics that he has proven to be part of the long-range solution instead of the current problem. Though — and let's be honest — no mayor will succeed much in Anniston as long as his or her council colleagues spend time litigating old wounds and chasing unfounded villains.
Every Anniston mayor this century has faced this lingering irritant: how to keep the council's warring factions from dooming the city to the "one step forward, two step back" approach. There are few low-hanging fruit decisions at Anniston City Hall. Everything, it too often seems, is a thing — or is foolishly made into a big, smelly pile because of the political points it scores.
It does make you wonder why so many Annistonians are willing to give it a go, to risk the heartburn the job ignites. Whoever gets the gig next month needs to buckle in, because they know what's coming.