Each spring, the Taylors would arrive at Birmingham's Elmwood Cemetery, Easter lilies in hand. From headstone to headstone they'd go, father and mother, sisters and brothers, and freshen the graves. Including the grave of Margaret Taylor.
Margaret was just 12 years old when she died in Anniston, possibly at a home on Leighton Avenue, and became the city's first fatality from the global Spanish flu pandemic of 1918. She was the first-born child and only daughter of Angus and Margie Taylor, a Birmingham power couple linked by marriage and blood to the boldfaced names of Anniston's 19th-century founders.
Years came and went. Decades dissolved. Memories faded.
Those who brought Easter lilies each spring for Margaret's grave were innocently oblivious, a family that had lost its grip on one of its own.
"Strange thing about this whole story," Mimi Taylor told me Tuesday, "was that my father … didn't really know anything about when his sister died."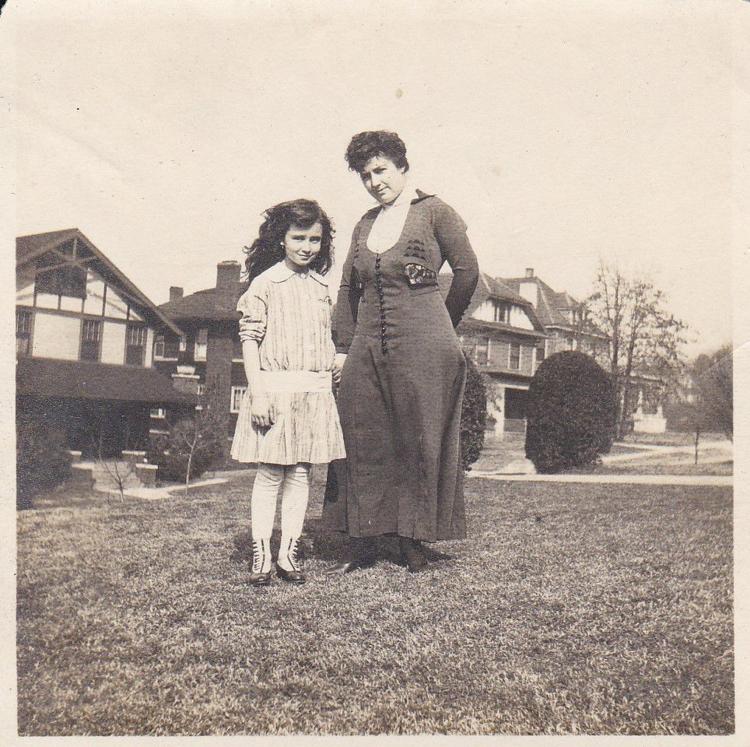 I happened across Margaret this month while researching Anniston and Camp McClellan's role in the 100-year anniversary of the Spanish flu pandemic. But amid the awful facts — more than 5,000 dead in Alabama, an Army post overrun with ill and dying soldiers, local schools closed in a city-wide quarantine — it was this 12-year-old's story that resonated. She was Anniston's initial flu death, a weekend visitor even, her passing earning front-page mention in The Star.
But who was she?
Why was she here?
Everyone has a story. Even 12-year-old Margaret, even if it's hidden underneath the dust of a family's generations.
That's where Mimi Taylor, a retired Social Security Administration official in Birmingham, comes in. Margaret was Mimi Taylor's aunt whom she never met. Mimi Taylor's father, Robert Macey Taylor, was one of Margaret's five brothers. In the last few days, emailed photographs have opened windows into Margaret's brief life.
There she is with her mother, in the front yard of their home on 16th Avenue South in Birmingham.
There she is with her mother and five brothers — George William, Frank Marion, Waights McCaa, Angus Jr. and Robert Macey, all future University of Alabama graduates.
There she is with her brothers and father.
Margaret was no tomboy, despite being the eldest child in a home full of boyish energy. A 1917 photograph taken on the front steps of the family's stately Birmingham home features Margaret as a confident oldest child, a bow in her dark hair and an air of confidence in her smile. Below her are three of her brothers, two of them dressed as sailors. In her mother's arms is her baby brother, not yet a year old.
"All I can tell you about Margaret," says Waights Taylor Jr., one of Margaret's nephews who lives in Santa Rosa, Calif., "is that her younger brothers adored her … She was a very bright young lady."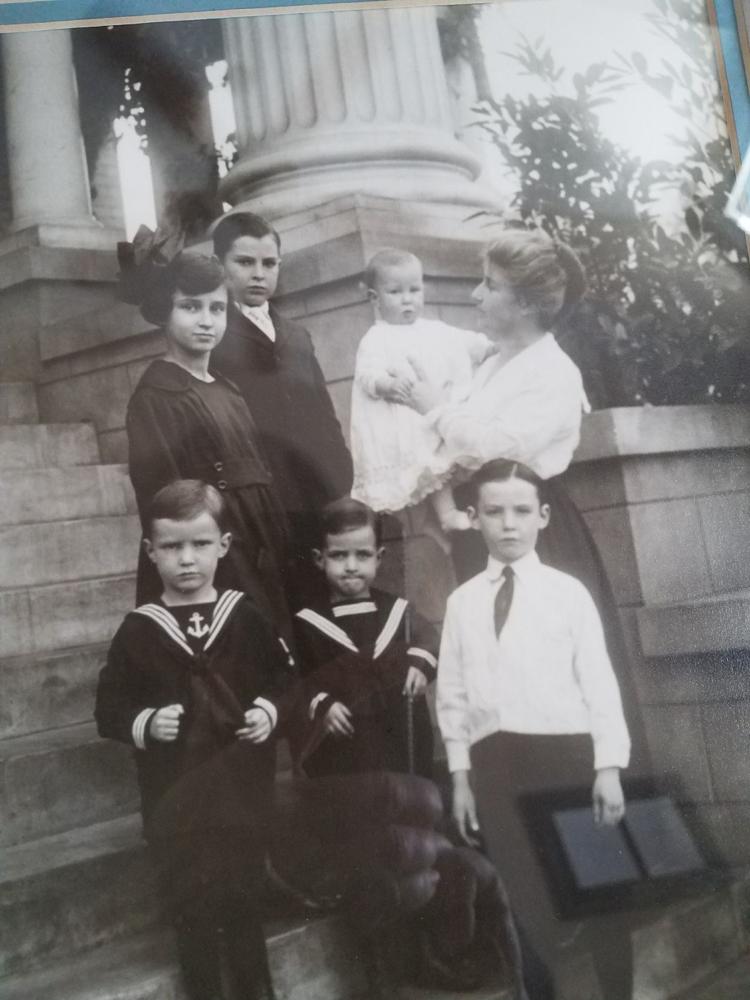 A very bright young lady who hailed from a family lathered in Alabama history.
Angus Sr.'s leather and tanning business was one of downtown Birmingham's most respected operations before the Great Depression. His wife, Margie, became a leading figure in Alabama's women's suffrage movement and marched in Washington, D.C. George William went into aeronautics on the West Coast and worked for Boeing. Angus Jr. was a U.S. attorney in Hawaii during the Pearl Harbor attack. Waights Sr. was a career Army man who traveled the world. Robert Macey was an assistant U.S. attorney for the Kennedy administration. Frank Marion was named after Francis Marion, the Revolutionary War hero, and opened his own advertising agency that produced — wait for it — Paul "Bear" Bryant's television show.
And, yet, their lives ebbed and flowed, as all lives do.
"I think it's a fair statement that the family didn't swell on death," including Margaret's, said Waights Taylor Jr. Over time, the stories faded. But still, "her father was distraught, of course, as many families were during that pandemic." Mimi Taylor envisions Margie's grief, losing her only daughter almost overnight, that "she was so devastated that she threw herself into the women's rights movement."
But, again, why was Margaret in Anniston in early October 1918?
The Taylors aren't completely sure. A single sentence on The Star's society page the day before Margaret's death said her mother had arrived from Birmingham to visit Mrs. Franklin Osgood Tyler.
For years, Mimi Taylor's father claimed he thought his sister had died in Birmingham. "Daddy was never really sure about the Anniston thing," Mimi Taylor said. Before her father died, she occasionally would prod, and details trickled out. "He said the only thing I recall is that she wanted to go to Anniston to visit her cousins and she was not feeling good and she convinced her parents to let her go on the train."
It was October 1918, a fall weekend.
"Apparently the trip to go to Anniston had been planned for some time," Waights Taylor Jr. said. "I do understand that she started feeling not too well just before the trip. But she was able to talk her mother and dad into letting her go, but she didn't return alive."