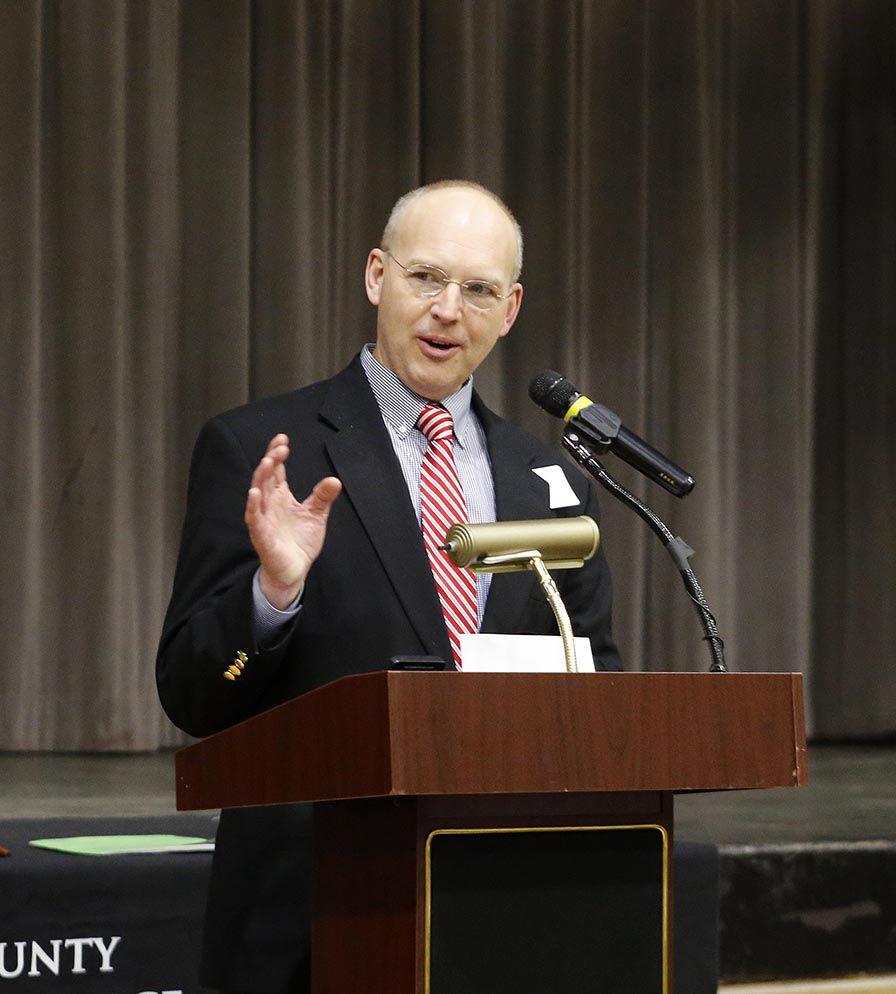 Bob Davis, publisher and editor of The Anniston Star, has announced his resignation.
Davis came to Consolidated in 2003, and has been The Star's editor since 2006. He took on the role of publisher in 2016. He's leaving to become executive director at High Plains Public Radio, a network of stations serving communities in Colorado, Kansas, Nebraska, Oklahoma and Texas.
Josephine Ayers has been named The Star's publisher, while Anthony Cook becomes executive editor of The Star and the other newspapers of its parent company, Consolidated Publishing.
"I'm proud of the journalism produced by The Star over my almost 15 years here," Davis wrote in a prepared statement. "I consider myself very fortunate to have worked alongside so many talented journalists during that time. While I'm excited about this new opportunity with High Plains Public Radio, I will miss the many friends I've made here."
Ayers has served as chairman of Consolidated Publishing's board of directors since January. She has also worked as editor in chief of the lifestyle magazine Longleaf Style, which Consolidated published from 2008 to 2015.
As publisher, Josephine Ayers will oversee The Star's editorial and business operations.
"I see the publisher as the support for the creative and business leaders in the community," she said. "The publisher assists in setting the policy, but the responsibility for the newspaper in all of its iterations lies with the professional staff. And I honor that and intend to continue the legacy that I have been given."
Ayers said readers can expect The Star to change little as she assumes her new role.
"I have the utmost faith in our employees," she said. "They behave with integrity and strength in all situations and I am very proud of what we've accomplished here for community journalism in this community."
Cook, as executive editor for The Star, The Daily Home in Talladega, and Consolidated's weekly newspapers, will oversee the company's newsrooms.
Cook, a Munford native, started his journalism career as an editor and reporter at The Star before moving on to posts at The Birmingham News and The Huntsville Times, which ultimately became part of al.com. He returned to Consolidated in 2015 as editor of The Daily Home.
Cook also said readers shouldn't expect his leadership to bring many changes in The Star's coverage.
"We want to continue to focus on local news coverage," Cook said, adding that more of Consolidated resources outside Anniston would be involved in that coverage. He said readers can "expect us taking advantage of the resources we have across the entire company to produce journalism that matters to east-central Alabama at a regional level."
Cook also said Consolidated's papers would continue to place even greater emphasis on delivering news digitally.
"That's where our readers are, and that's where we have to be," he said.
Davis' last day at The Star is expected to be this week.