A Georgia woman and her mother claim the daughter was raped last year by a Jacksonville State University athlete on campus, and that school officials helped protect him from prosecution.
In a months-long investigation, The Anniston Star learned that two JSU police officers working the case were placed on administrative leave by the university. That status continued more than four months until Monday, when one officer — JSU's police chief — cleaned out his office, and the other officer returned to work.
University officials on Wednesday denied any interference in a criminal investigation.
First steps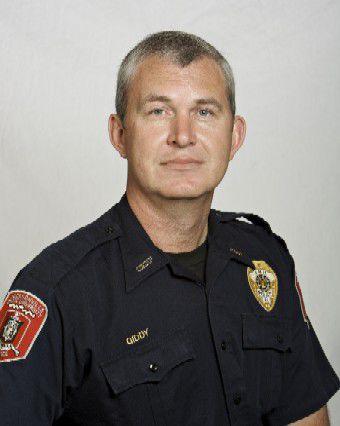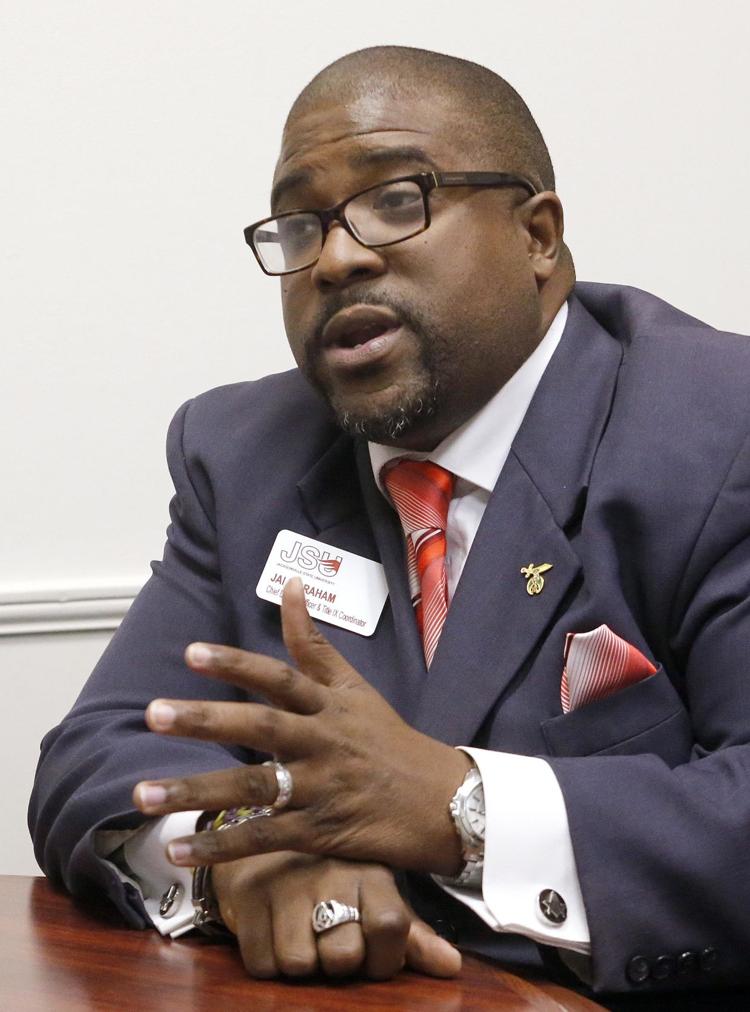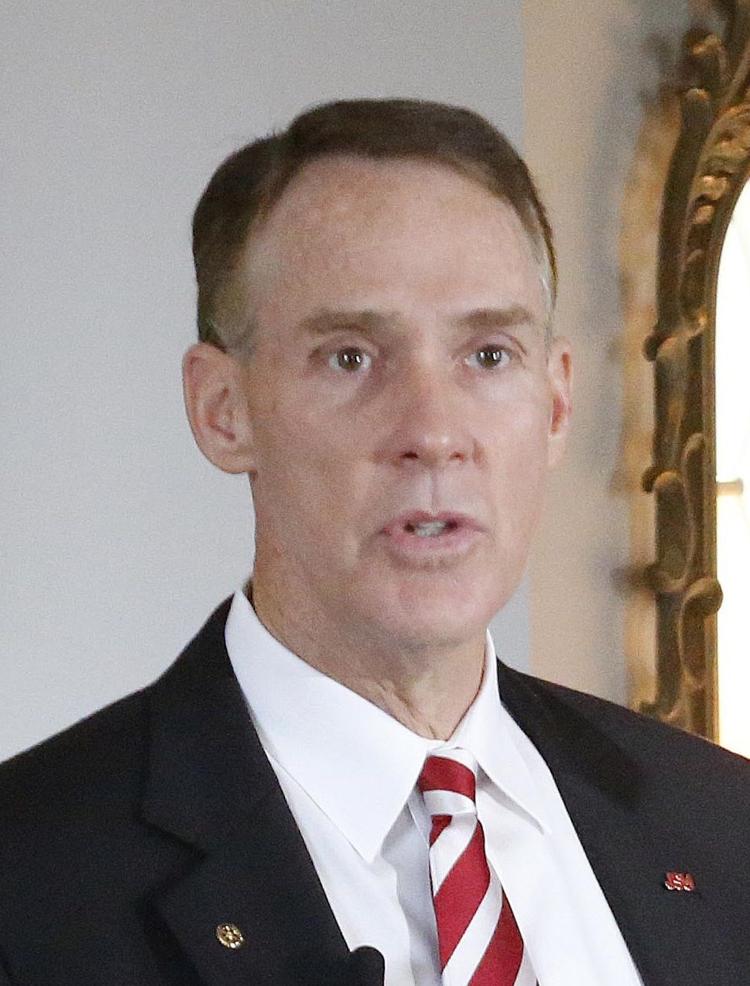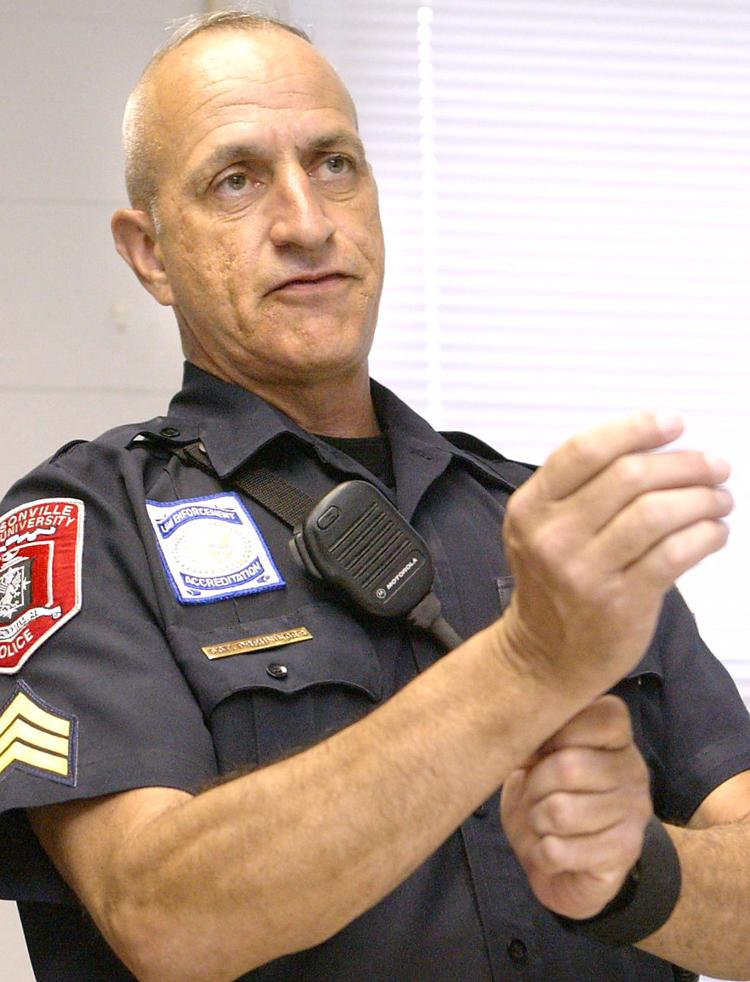 When the teen graduated high school in 2017, she was on track to begin college at JSU with academic credit under her belt, earned during an on-campus summer program for prospective freshmen.
Less than a week before the end of the program, though, everything changed. The teen says a male JSU athlete forced her to have sex with him on July 22 while attending the program. She, however, won't use "the R word."
"It's 'the incident,'" she said in March sitting in the Lithonia, Ga., home she shares with her mother, Cicely Leufroy.
Leufroy has no reservations calling it what she says it is.
"He raped my baby," Leufroy said. "And the university is covering it up."
Repeated efforts to reach the athlete by email and phone have been unsuccessful. The athlete has not been charged with a crime.
Leufroy and her daughter named the athlete in their interviews with The Star, and they were willing to have the daughter's name published with this story. Because the player has not been charged with a crime, The Star has decided not to name him in this story, and has decided not to publish the name of the daughter.
Leufroy and her daughter allege that after the sexual assault, JSU officials worked to protect the athlete from prosecution.
After a grand jury heard allegations against the athlete in October, the woman and Leufroy say,university officials intervened to prevent his arrest, to have an indictment rescinded and to get the case in front of a new grand jury with new witnesses. The second grand jury in January declined to indict the athlete, they say.
Meanwhile, the JSU Police Department's two most senior officers were placed on administrative leave in February after they complained to prosecutors of interference from university administrators, including President John Beehler and university counsel Sam Monk.
University officials have declined to answer most questions about the incident, and about why two veteran police officers were kept off the job for months in connection with the case.
"University officials have not persuaded a criminal court or prosecutors to withdraw a felony charge against any JSU student," a written response from the university to a series of questions reads in part; the university sent the response Wednesday.
"We're just in disbelief it was handled like this," Leufroy said. "Someone needs to be held responsible for what happened to my daughter."
'The incident'
Leaving her daughter at a college campus was hard, Leufroy said.
"She was going to have the most freedom she's ever had," the mother said.
Leufroy's daughter in the summer of 2017 was one of several incoming freshmen attending JSU's Fast Start Academy, a six-week program designed to help high school graduates with the transition to college. Students live on campus and take two classes during the program.
Near the end of the program, the teen met the athlete, a then-21-year-old student who lived in the same dormitory where she and other students in the Fast Start program slept.
The teen said she met the player briefly, while spending time with another athlete on the same team.
"We knew of each other, but we weren't close," the now-18-year-old said. "He hung out with some of the same people I was with."
On July 22, the teen and her two friends went to three parties off campus, she said.
The teen said she admitted to her mother to having a shot of liquor and another alcoholic beverage that night. After the parties, she and her friends returned to their dorm rooms in Logan Hall shortly before midnight, she said.
"We went to my friend's room on the third floor," the teen said. "We hung out there until I needed to use the bathroom."
Each dorm room had one bathroom, the mother said, and her daughter's best friend got up to use it first.
"So my daughter decided to go back to her room on the floor below to use the bathroom," Leufroy said.
As the teen walked down the hall to the stairs, the athlete emerged from his room down the hall, she said.
"He asked me where I was going and I told him the bathroom," she recalled. "Then he said 'OK, let's go.'"
The teen said she rebuffed the player's advances, sending a text to her best friend and another acquaintance that said he "was trippin."
"He picked me up, over his shoulder, and carried me to his room," she said. "I tried to make as much noise as possible to wake anyone else up."
Once inside the room, "the incident happened," she said.
"He got my shorts off and forced himself in me," she said slowly. "I didn't know what to do."
The woman said she feared the player would continue to overpower her and possibly hurt her smaller frame if she continued to fight back.
"I laid there and waited," she said. "He tried to change positions and I got up, grabbed my shorts, and ran toward the door."
During the alleged assault, the teen's best friend returned to their room to find it empty.
"They had a group text and her friend sent a text looking for my daughter," Leufroy said.
The teen provided copies of those text messages to The Star.
The two friends went to the player's room looking for Leufroy's daughter, the mother said. They got to the room just as she was trying to flee, the teen said.
"I opened the door and there they were looking at me," she said.
The teen said she refused to tell the two what happened until hours later.
"They made a pact to never talk about it again," Leufroy said.
The days after
It wasn't until nearly a month later on Aug. 14 when Leufroy, while on shift at work, learned of the alleged assault on her daughter.
"I got a call from an investigator with the Police Department," she said. "He wanted to speak to my daughter, but since she was underage, I told him he could speak to me."
Officer Carl Preuninger then told Leufroy that her daughter may have been a victim of a sexual assault, the mother said.
"I just started bawling," Leufroy said. "I'm a nurse. I see the effects this has on victims."
Leufroy soon learned her daughter had skipped her classes the Monday after the incident, and had refused to talk to JSU staff after another student mentioned to the staffers that something may have happened to the teen.
"I told them I just wanted it to go away," the teen said.
The Georgia teen ultimately met with Jai Ingraham, then the university's chief diversity officer and Title IX coordinator.
"I told him the same thing, that I just wanted it to go away, and I signed something," she said. "I don't really know what it was."
A Fast Start program staff member made the first report to police about the incident, Leufroy said she learned from Preuninger. JSU police reports show that happened on Aug. 14, the same day the investigator called Leufroy.
That's also the same day Ingraham was placed on administrative leave, according to his JSU personnel file, provided to The Star in response to a public records request. A month later, the file shows, Ingraham resigned. Ingraham has not responded to repeated attempts at contact for this story, and university officials have declined to answer questions about his departure.
Leufroy said her daughter never received a copy of the document she signed in Ingraham's office.
"There's also the fact that she was only 17 and not even a full-time student enrolled at the university," Leufroy said. "How could she sign anything without a guardian present? She was a minor."
The teen said that when she came home from the program, she avoided conversations with her mother.
"I burned everything from the program," she said. "I didn't want to think about it anymore."
After the incident, the teen said, she wanted nothing to do with JSU. She was relieved when her mother told her shortly after the program ended — before Leufroy learned about the incident — that it would be too expensive to send her daughter to an out-of-state university.
"It kind of solved the problem for me," she said.
Leufroy said she told Preuninger she wanted to pursue charges against the player, despite what her daughter had told Ingraham.  
"I worked closely with Carl and with Chief Giddy," she said, referring to JSU police Chief Shawn Giddy.
Leufroy said her daughter and her daughter's two friends gave statements to police, the mother learned from police. Then Leufroy received a call that the case would go before a grand jury, she said.
At the courthouse
Leufroy and her daughter dealt with prosecutor Amy Newsome at the Calhoun County district attorney's office, they said. Leufroy said she spoke with Newsome by phone two or three times before the case was to go before a grand jury in October.
"She explained what would happen during the grand jury and we talked about the facts of the case," Leufroy said. "She said she felt like there was a strong case against that boy."
Shortly before Leufroy and her daughter were to testify in October, Newsome called the mother to let her know the case would be presented to the grand jury by a different prosecutor, Laura Phillips, because Newsome would be out of town.
On Oct. 25, the teen and her mother made the two-hour drive from their home to the Calhoun County Courthouse to testify.
"It was just me, my mom and Officer Carl," the teen said.
Amber Wilson, a victim's services officer with the Calhoun County District Attorney's Office, met the family outside of the jury room and assisted them before, during and after the process, Leufroy said.
The teen described the grand jury experience as uninviting.
"It was like I was in a chorus room and there was a panel of judges watching me," she said of the jurors. "They were very stern."
Leufroy, her daughter and Preuninger all testified that Wednesday, the mother said, and on the following Monday, Oct. 30, they received a call from Wilson.
"Amber called to let us know they returned an indictment on a rape-first charge," the mother said. "She said the Sheriff's Office was waiting to get the paperwork from the court to go arrest him.
"It was like we could finally breathe," Leufroy said.
The Star found no evidence that the Sheriff's Office or the Calhoun County circuit clerk's office ever received an indictment of the player.
On Nov. 6, a week after Wilson's call about an indictment, Leufroy got another call.
"We were told there was more evidence and they wanted to present it again to another grand jury," she said. "I was furious."
Leufroy alleged that Sam Monk — the university's staff attorney and a retired circuit judge — had met with Phillips and other court officials after the indictment and urged them to take the case back to a new grand jury.  
"Officer Carl explained Sam Monk's involvement with the university as legal counsel and also that he was a former judge," Leufroy said. "Carl told me this isn't the first time this has happened with an athlete."
JSU spokeswoman Buffy Lockette, in the written response sent Wednesday, wrote that the university has not worked to protect any student from prosecution.
"JSU has not intervened in court on behalf of any student charged with a crime and has no policy or 'normal practice' of doing so," she wrote in response to a series of questions.
Calhoun County District Attorney Brian McVeigh declined to say whether Monk or anyone else from the university had intervened with his office, or to answer any questions about the case, including whether there is or was a case against the player. Grand jury proceedings are held in secret to protect the rights of the accused; the details of grand jury cases don't normally become public until after a defendant is arrested following an indictment.
"There's no statute of limitations on rape cases," McVeigh said. "Unless a warrant is issued in a case or the case ends in conviction, the case is considered still open. If we get more evidence, it could come back up. So we don't talk about pending cases."
On Jan. 31, Leufroy and her daughter again made the two-hour drive to testify. While they were at the courthouse that January Wednesday, they saw Tim King, JSU's vice president of student affairs, who took over as Title IX coordinator after Ingraham's departure. Leufroy and her daughter believe King was there to testify before the grand jury.
"I talked to him once when he said there would be a Title IX investigation," Leufroy said. "He said he'd call us with the results of that. He never did. I can only assume that's what he was there to testify about, the results of his investigation."
Asked if Leufroy or her daughter ever reached out to King for copies of those reports, Leufroy said, "We shouldn't have to."
According to the university's Title IX policy, victims in sexual misconduct cases should "be promptly informed of the outcome and sanctions of any disciplinary hearing involving sexual misconduct or discrimination."
Lockette said students in the Fast Start Academy are considered "first-term freshman" and therefore "receive the Title IX policy and have access to handbooks, policies, and codes of conduct via the website."
Also testifying this time around were the teen's friends, the young women who'd come to the door that night in August just as she'd escaped from the athlete's bed. The Star's repeated efforts to contact the two women were unsuccessful.
After Leufroy and her daughter testified themselves, they drove home. "Then we got a call that they weren't going to indict that boy."
McVeigh, speaking generally, said cases can go before a grand jury more than once.
"Particularly in sexual assault cases, there is often little evidence, so witnesses become crucial," he said. "We want as much information as possible and, if we have new witnesses come forward, we might go before a grand jury again."
In cases where a grand jury issues an indictment, it's uncommon to go before a second grand jury, McVeigh said.
"It has happened before, but it is rare," he said. "I believe in those cases, we were given more information or evidence."
Additional evidence could come from a defense attorney, a co-defendant or a third party with records not previously disclosed to law enforcement, the district attorney said.
"If we have the evidence in hand and the grand jury is still in session, we can present that additional information to them," McVeigh said. "If we don't have enough time, we'd then ask the presiding judge to withdraw the true-bill at the end of the session and continue the case."
The consequences
After January, Leufroy said, she spoke with Preuninger and Giddy a handful of times until all contact ceased in mid-February.
"I got a call out of the blue, and it was the chief's wife telling me they'd been suspended," the mother said. "They couldn't contact me at all."
Giddy and Preuninger declined to comment for this story; they referred questions to Birmingham attorney Kenny Haynes.
Haynes, who is representing both officers, confirmed both Preuninger and Giddy were placed on administrative leave with pay Feb. 21. The attorney also confirmed that the disciplinary actions taken against the officers stemmed from a sexual assault case.
"They made an administrative complaint with the university," Haynes said. "Part of the complaint pertained to the young lady made reference to," he said, meaning the teen, "who was allegedly sexually assaulted by another student."
The attorney said the officers met with human resources on June 5 and were told the university needed more time to complete an internal investigation.
On Monday, Preuninger returned to work for the first time since being suspended, according to his wife, who answered the door at their home. Giddy, meanwhile, cleaned out his office at the Police Department with the help of family.
"I'm no longer employed with the university," Giddy said as he loaded his truck with firearms, clothing, framed family photos, and newspaper clippings from his time as a JSU basketball player in the 1980s.
Lockette declined to answer questions regarding Giddy's and Preuninger's employment status, citing privacy concerns.
In June, the university sent The Star copies of Giddy's and Preuninger's personnel files in response to a public records request from the newspaper. The files sent by the university contain no mention of the administrative leave.
The officers' attorney provided a copy of the letter informing Preuninger of their administrative leave, and said Giddy received the same letter. The officers, according to the letter, were not allowed on campus unless told to be, or to exercise their authority as police officers, and were instructed to refrain from contacting any co-workers or risk being fired. The letter said the men would be on leave while the university investigated claims made by the officers on Jan. 25 and Feb. 21.
Haynes said his clients' complaints alleged that Beehler and Monk were interfering in their investigation of the case.
"They felt like the university president and his general counsel were getting involved in police matters inappropriately," Haynes said. "They then reached out to us ... they were concerned because they made a complaint and were then placed on administrative leave."
McVeigh said that his office in February began an investigation of university officials for any malfeasance in two cases earlier this year. That investigation ended in April, he said.
"Chief Giddy made a complaint to the Alabama Attorney General's office and they contacted me to see if we had any conflict of interest in investigating the claims," McVeigh said. "I told them I didn't, so we looked into it."
McVeigh, his chief investigator and Giddy met for a conference about the claims on Feb. 13, the district attorney said. Eight days later, Giddy and Preuninger were placed on administrative leave, according to Haynes.
Two months after the initial meeting McVeigh sent a letter to Giddy, Beehler and the attorney general's office.
"I do not find there was illegal conduct by any person related to either offense," McVeigh wrote.
Haynes said that since then, the university has begun its own internal investigation into the matter.
Since Leufroy's conversation with the chief's wife, she and her daughter say they've heard nothing.
"No one has called me, no one has called her," Leufroy said in June. "It's appalling and ticks me off. It's been nearly a year and we've gotten nothing from them."
Without the incident, the teen might have completed her freshman year on time, she said, but instead she's working two jobs at Walmart and Footlocker to fill the time.
She began taking some classes this year at Georgia Piedmont Technical College and plans to transfer to Georgia State University in the fall, the teen said.
"This has just pushed my life back," she said. "I'm starting school with a sophomore mindset, but I'll actually be a freshman."
Both Leufroy and her daughter want there to be some kind of action taken against the athlete, but they also want the incident to be acknowledged.
"Parents are paying good money to send their children to JSU, and they need to know they're not being protected," Leufroy said. "In fact, the university is actively working against them to protect their precious reputation."
Staff Writer Kirsten Fiscus covers crime and public safety for The Star. Patrick McCreless covers JSU, Jacksonville, Piedmont and health care. Reach Fiscus at 256-235-3563 or on Twitter: @KFiscus_Star. Reach McCreless at 256-235-3561 or on Twitter: @PMcCreless_Star.