One of the best people I know died Tuesday.
I met David Lavery, 67, a professor of English and director of graduate studies in English at Middle Tennessee State, at an academic conference in Nashville in 2004. David and the equally wonderful Rhonda Wilcox spearheaded the event.
My mother, a Ph.D. and retired college math instructor, wanted to go and asked if I would take her, although my academic years are long behind me.
About 400 of the brightest, most intelligent people I've ever met arrived at a downtown hotel for serious academic presentations. Believe it or not, all these brilliant minds spent four days discussing "Buffy the Vampire Slayer" and "Angel," a pair of Joss Whedon television shows.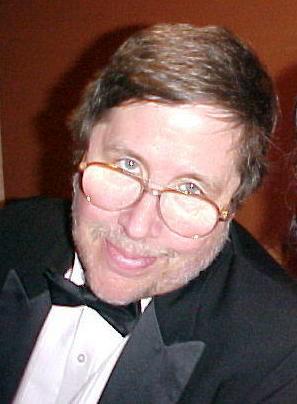 It worked partly because of the force of David's personality. His students probably consider him the "cool" teacher, the type who makes you laugh but teaches you something important before you realize it. (He had a wicked, sometimes-dirty sense of humor. Sometimes it made you groan, such as him naming his blog, "The Laverytory.")
If using a television show got students engaged and thinking about serious concepts, then David was all in. He inspired many other scholars to do the same.
He taught college courses not only about "Buffy" but about "The Sopranos," "Deadwood," "Doctor Who," "Lost" and "Mad Men." He published 17 academic books (at last count) about various television shows, including one I love that he co-wrote with Rhonda.
I kept attending conferences in which he was involved. The last one happened this summer when he helped organize a "Mad Men" conference in Murfreesboro, Tenn. I knew almost nobody there, except David, so I spent more time talking with him than usual.
I always figured he had no interest in sports and had little idea what I do for a living. But David, bless him, made me realize he knew exactly what I did and hinted that he had read some of what I've written. He seemed interested in the NFL's Tennessee Titans and mentioned their new running back, Derrick Henry of Alabama, who I've written about.
We discussed college football coaching salaries, with David noting that the Middle Tennessee State defensive backs coach made more than he did by several thousand dollars a year. I didn't have the heart to tell him that this particular guy doesn't even coach all the MTSU defensive backs, just the safeties.
Talking football with David seemed as surreal as discussing "Doctor Who" with Nick Saban probably would be.
I'll miss David, especially after this revelation that he had at least some interest in football. I had more I wanted to ask him, especially to get his feedback on topics I might explore in my sports writing.
The world needs more people like David Lavery.
Editor's note: One of Dr. Lavery's colleagues at Middle Tennessee State, Hillary Yeager, has sent a request for others to share their stories, remembrances, pictures, etc., Dr. Lavery. You can do so by emailing rememberingdavidlavery@gmail.com.