JACKSONVILLE — John Grass says he isn't interested in telling folks they're wrong, and at least a few of us should be thankful for that.
Almost five years ago, then-Jacksonville State president William Meehan and then-athletics director Warren Koegel hired Grass to replace Bill Clark as JSU's head football coach. Clark left after one season in 2013, during which the Gamecocks won 11 games.
While Grass' resume was long on coaching experience, it included only one year with a college program. He spent that 2013 season overseeing JSU's record-breaking offense as Clark's offensive coordinator.
Raise your hand if you wondered at the time if Grass had the chops to be Jax State's head coach. I sheepishly raise mine.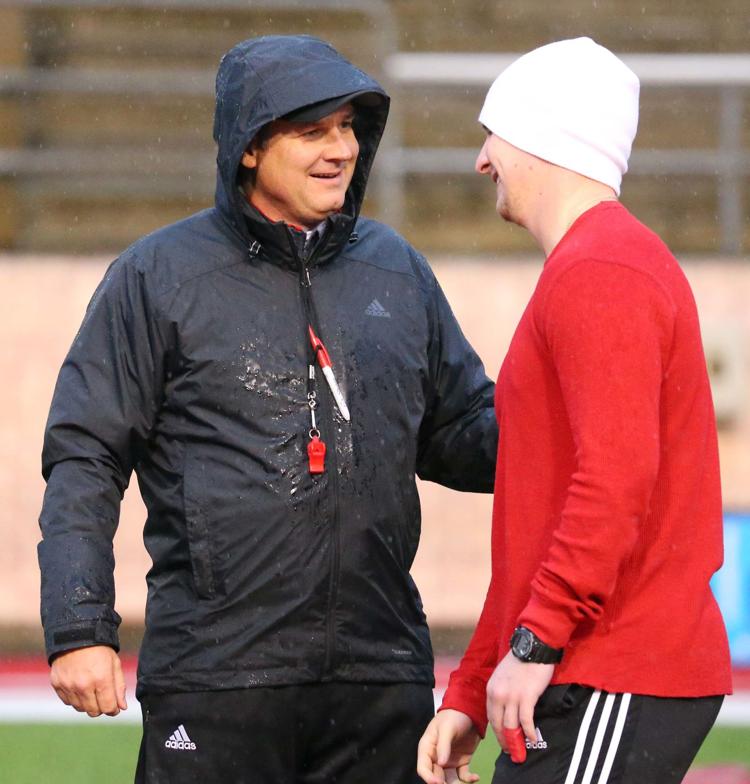 Offered the chance this week to say what he thought about us naysayers, Grass laughed. Really, he did.
Then he said, "I'm not the type of guy who is going to sit around and say, 'I told you so.' I had confidence in myself that I could do the job. I was just glad I got the opportunity."
It helped that Grass took over a good JSU program. The Gamecocks won three Ohio Valley Conference championships under Jack Crowe, including as recently as 2011. Grass' first team in 2014 was picked to win the OVC, so it wasn't necessarily a surprise when it did so.
Even so, he has put together an unprecedented run with the Gamecocks, including five league titles in five years and winning a conference-record 36 straight league games. No OVC team has done that, ever.
So, how did one of the state's top leaders of high school programs become one of the nation's best Football Championship Subdivision coaches?
After observing Grass through five seasons, here's my take on three factors outside the Xs and Os that have made him such a winning fit for Jacksonville State:
Grass spent 22 years as a high school coach before joining Clark, his former Jacksonville State roommate, with the Gamecocks. That includes 16 years as a head coach at Ashville (his alma mater), Albertville, Moody, Spain Park and Oxford. That experience has served as a strength for him at JSU.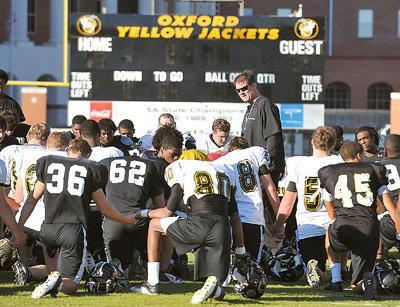 During his time working in high schools, he did it all — more than a few times. He understood the passion for the high school game, because he lived it for more than two decades.
Mention a high school in Alabama, and he can probably tell you the football coach, the principal, who the gym is named for, and the best place to eat near the school.
Imagine having someone like that going around the state recruiting for your school. While Southeastern Conference schools scour the nation for talent, JSU recruits heavily at high schools close to home, where Grass usually knows everybody, their parents and their family dog. Of the 88 players on the Gamecocks' roster, 60 of them list an Alabama city as his hometown. Another 15 are from just across the border in Georgia.
The roster includes senior defensive end E.J. Moss, one of Grass' first recruits in 2014. Moss also happens to be from Ashville.
"If I hadn't won that one, I would've been hurt," Grass said with a grin. "I've known E.J. since he was young. ... I knew his mom, his dad, his uncles, everybody. If I couldn't have won that one, I might not be a good recruiter."
Grass is a big believer in building relationships — with players, players' families, his staff members, high school coaches, other college coaches, community members and anyone else who comes across his path. Again, this helps with his recruiting.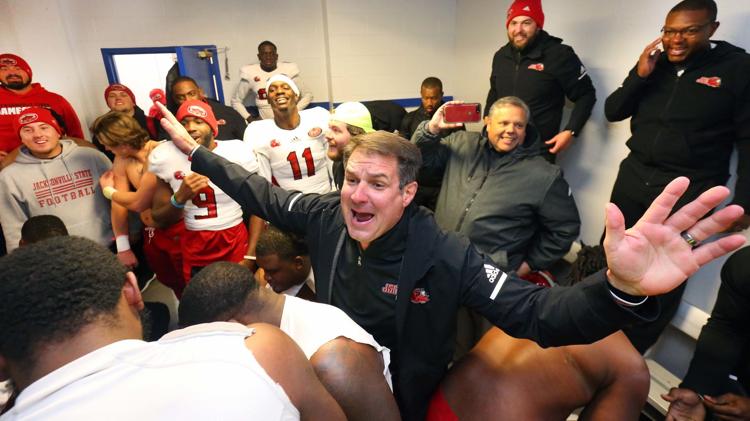 He's even a natural at dealing with us reporters. To him, there's no sense burning a bridge when you can make a friend.
"You've got to be well rounded as a head coach, but you've got to be able to deal with people," he said. "It's all about relationships, and I think one of my strengths is being able to problem solve and work with people."
For example, Grass has developed a friendship with football coaches at Clemson. That relationship probably didn't hurt JSU in landing its current starting quarterback, Zerrick Cooper, who played at Clemson before transferring.
Also, it certainly helped Grass land assistant coach Andrew Warwick, who joined JSU this past spring after six seasons at Clemson in various capacities. Warwick moved up to defensive coordinator when David Blackwell left for East Carolina.
Grass' longtime friendship with Clark is what helped him get a job on the JSU staff in 2013, and that one year as offensive coordinator proved valuable in learning what it would take to be a college head coach.
"I kind of got my feet wet with recruiting," Grass said. "That's the biggest difference between coaching in college and high school."
Heck, Grass even had a relationship with JSU before he coached the Gamecocks — it's his and his wife Jada's alma mater.
Grass has built relationships with the school's fan base and the Marching Southerners band, too. In 2016, he agreed to officiate the wedding of two former JSU band members at midfield after a JSU win over Tennessee Tech.
Grass used to want to be a basketball coach. When he started as an assistant coach in 1990 at Ashville High school, that was his career goal. He liked football, but he liked basketball more.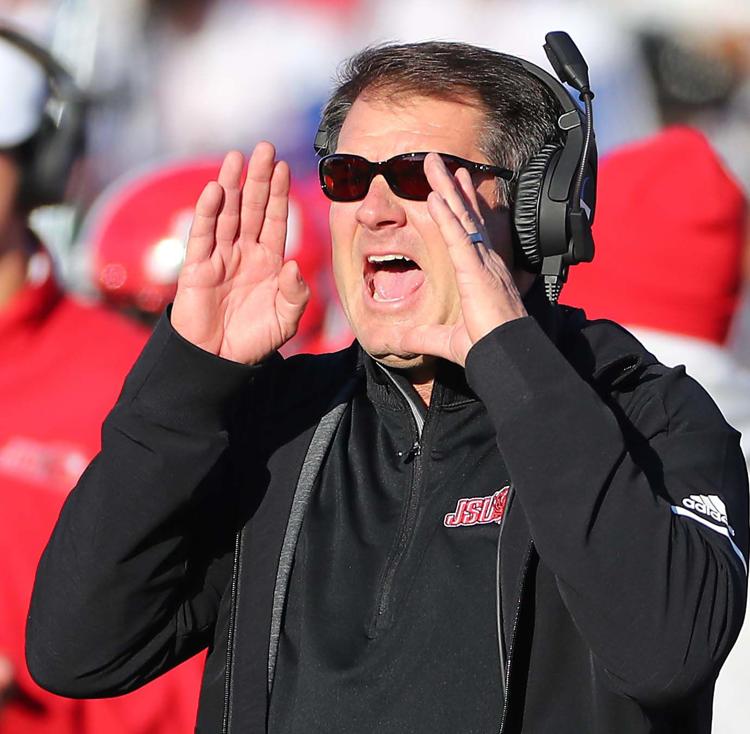 He didn't commit fully to football until an older coach took him aside and told him that he could support his family more easily on a football coach's salary.
Grass probably would've been great as a basketball coach, because he's less about the sport than he is about the people.
Under Crowe, JSU had some embarrassing difficulties with academics. The Gamecocks had the best OVC record in 2009 but were ineligible for the championship because the program didn't meet minimums in NCAA Academic Progress Rate.
Under Grass, JSU has won the OVC's football team academic award three out of the last four years.
More than a few of his players refer to him as a father figure. They even seem to have their own way of pronouncing his last name, saying it like, "Graws," as in, "When I visited here on my recruiting trip, my family and I really liked Coach Graws."
Outside the program, the "a" in his last name is usually pronounced like "Ahhh" as in "Open wide and say, 'Ahhh.'" Grass said he has some German roots in his distant background, and perhaps at some point in the past, somebody might've spelled it like, "Graaz."
Grass said he feels his biggest swell of pride when former players come visit and he gets to see how they're doing.
He calls being a football coach a "tool for changing lives."
Again, the players see that. In 2013, Koegel told The Star that when the team was informed that Grass would be promoted to head coach, they stood up and cheered.
"What I saw was a team that bought into everything the offensive coordinator was telling them. … These kids really respect John Grass, and I respect John Grass," Koegel told The Star at the time.
Grass is a committed Christian. When JSU clinched this year's league championship Saturday, two of his first words to his team in the locker room were, "Praise God."
He believes God has put him where he's supposed to be.
"I've found my purpose in life," he said. "God made me a coach, and I love it."