JACKSONVILLE — Before Tuesday's game, two of Jacksonville State's struggling hitters met for a moment.
"The ball is going to fall in today," catcher Lex Hull told center fielder Emily Woodruff.
After about three weeks of watching hard drives find opposing defenders' gloves, the pair finally discovered a bit of luck in Tuesday's 4-2 home win over Fort Wayne.
Both Woodruff and Hull smashed softballs hard and — the best part — they saw them fall in for hits.
Woodruff entered on a 3-for-31 streak, with her batting average fall from .308 to .193, but Tuesday, she went 2-for-3 and scored twice. Hull hadn't had a hit in her previous 19 at-bats but went 2-for-3 and drove in the first run of the Gamecocks (8-12).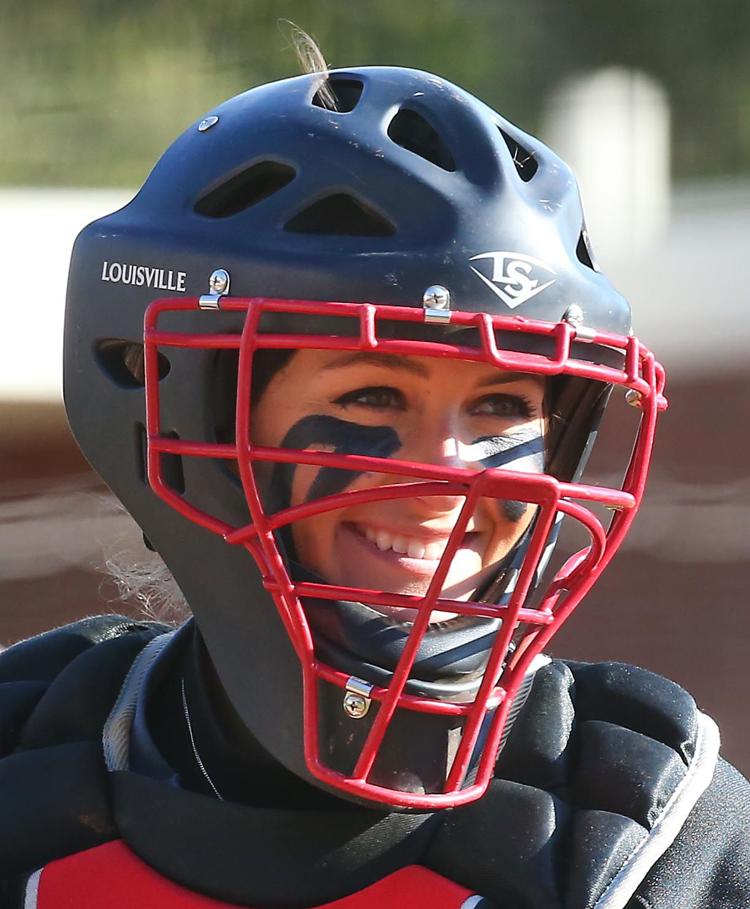 "I'm just thankful to help us win," said Woodruff, a senior and two-time All-Ohio Valley Conference center fielder. "We know we have to step up and help the team."
Hull's RBI single came in the third inning with bases loaded, two outs and JSU trailing 2-0. She ripped a shot off pitcher Addie Benham's calf, and the ball deflected and bounced to shortstop Lacey Wilzbacher. It was too late to make a play, and everyone was safe. Taylor Rogers then walked to tie the game.
"It's like a breath of fresh air to see Lex and Emily hit like that," JSU coach Jana McGinnis said. "They're both good hitters, and we need those two. After the game, I asked Emily how many times she got on base, and she said, 'Twice.' I asked her how many times she scored, and she said, 'Twice.' When she gets on base, the others can drive her in."
—Taylor Beshears went 3-for-4 with two RBIs. Now batting a team-best .375, Beshears drove in Woodruff with a single in the fourth to put the Gamecocks up 3-2. Her single in the sixth drove in Woodruff again. "Taylor is just a hitter," McGinnis said. "She does not care how perfect her swing is. She doesn't want to know about the pitcher's tendencies. She just wants to hit. And she does."
—The biggest defensive play came by Hull, the catcher, in the top of the seventh when Fort Wayne trailed 4-2 but had a runner on third and one out. When a bunt attempt failed, base-runner Jenna Balthazor stray too far off third base. The JSU dugout immediately screamed, "Four!" which means to watch for the runner coming home. Third baseman Caitlyn Sapp yelled as well. Hull popped out of her crouch and began a rundown to ended up with JSU getting the out.
—Starting pitcher Faith Sims (5-5) worked all seven innings and allowed only four hits. She walked four. "I'm proud of that. They did not hit Faith solid," McGinnis said.
—Woodruff on the job Beshears (.375) and Sapp (.304) have done at the plate: "They've both stepped up, and I can't say enough about them. Sapp is batting leadoff, and she's done a great job. I'm proud of her for that."
—Hull said afterward that the team has hit well in practice the past couple of weeks, and that's part of why the Gamecocks got 11 hits in its previous game and 10 on Tuesday. Before that, they went 13 games without getting double-figure hits. She added that her focus on the at-bat has improved while not letting distractions bother her: "Full head, empty at-bat," she said, smiling.
—The Gamecocks get the weekend off before traveling to Alabama State on Tuesday. They won't play again at home until April 7 when Belmont visits for a doubleheader.