Rick Bragg has always wanted to write a dog book. As he puts it: "I think a lot of writers do, the ones who have a soul; the rest are cat people, I suppose."
He just didn't have the right dog. Till now.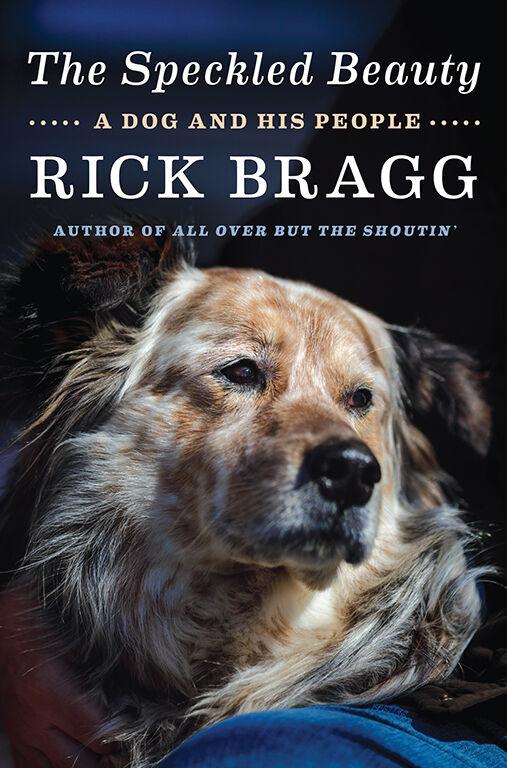 Bragg's newest book is "The Speckled Beauty: A Dog and His People, Lost and Found," which goes on sale Tuesday. It's the story of Speck, a stray dog who showed up four years ago at the family farm in Possum Trot, a small community near Jacksonville, near where Bragg grew up.
Bragg got famous writing books like "All Over But The Shoutin'," "Ava's Man" and "The Prince of Frogtown," a lyrical trilogy of stories about the tragedies that shaped his family.
This was not supposed to be that kind of book.
***
It was 2015, and Rick Bragg had come home, in part to help his big brother, Sam, take care of their momma. But Rick needed a little looking after himself.
He had been diagnosed with non-Hodgkin's lymphoma, one of the blood cancers. He was in remission, but he was still wobbly from chemo. 
"If you're going to get a cancer diagnosis, I'm told non-Hodgkin's in the one you want. I was very fortunate," Rick says. "But I also know a lot of people have died from that. I was very, very, very fortunate."
But there came a cascade of complications — "early-onset old-man disease," he calls it in the book.
"From not taking care of myself, not paying attention, I wound up with kidney failure that I am still battling. And there were other things that just kind of hit me." One night, Rick woke up hardly able to breathe and wound up driving himself down to the ER in Anniston. 
"I was pretty low," says Rick, now 62. "I needed a dog. I didn't know I needed one. A good dog is a great thing to have on a slow day. On a slow day, a good dog can come up, walk with you down to the creek, just sit beside you on the porch.
"But on an empty day, when you feel that melancholy all the way down to your bones, you need a bad dog. A dog that will come up slobbering and rip up the day, just rip it to pieces all around you."
***
Rick and his brother, Sam, had noticed the long-haired dog running around the fringes of the farm, usually with a pack of fellow strays.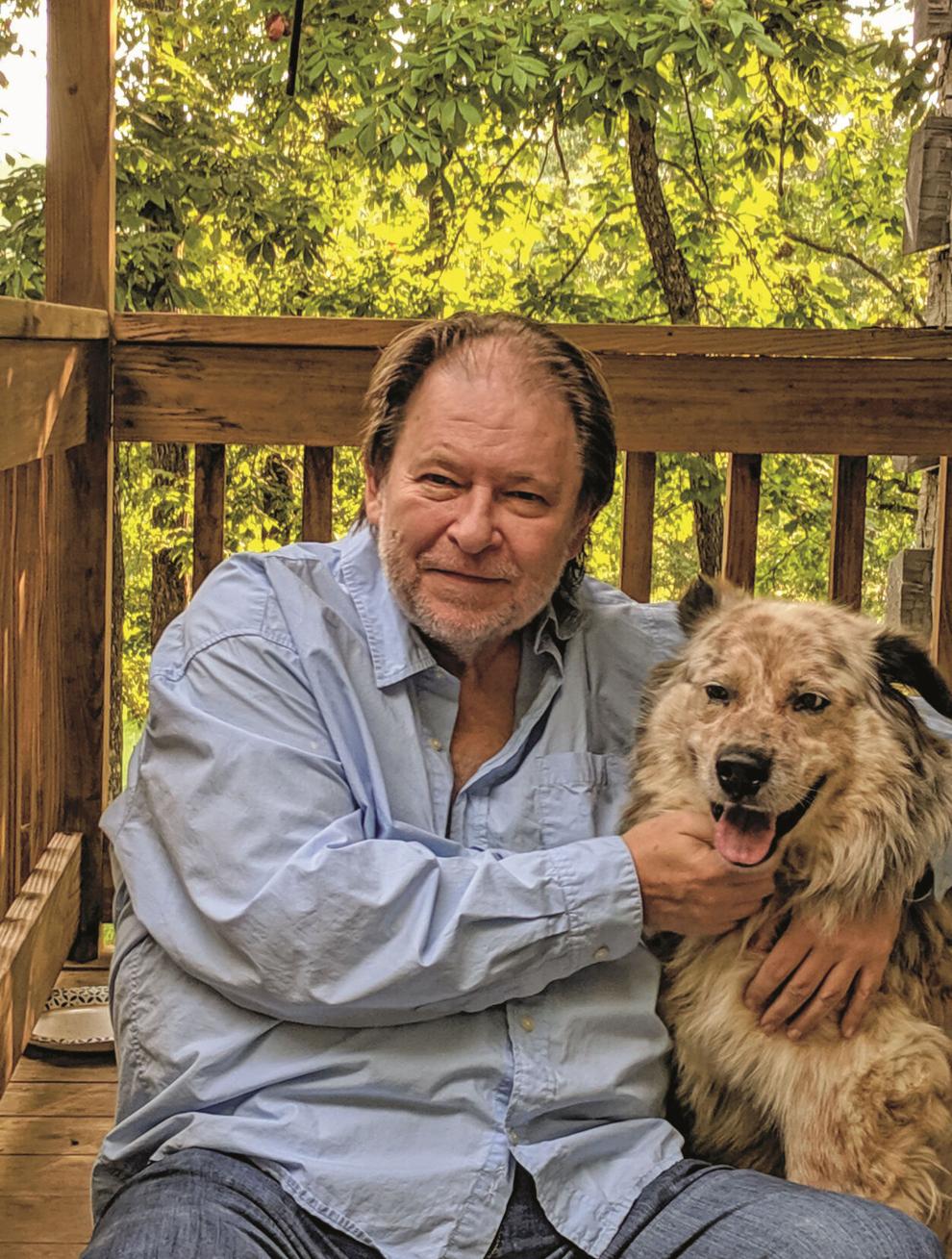 One day Rick noticed the dog lying on a ridge behind the house, barely moving. Sam said it was best to leave the dog be.
Rick didn't pay attention.
They say you're supposed to keep all the dogs God sends you.
This dog was about starved to death, torn up from nose to tail, mostly blind in one eye, "76 pounds of wet hair and poor decisions."
With the help of milk gravy and bacon grease, Rick's momma helped nurse this bedraggled specimen of a canine back to health.
She wound up naming him, too, in a way. After a distant cousin who had so many freckles she was dubbed "a speckled beauty." Like the dog's coat of many colors. "Merle" coat, it's called. Black, white, brown, grey, copper.
He turned out to be a bad dog. A terrible dog.
***
Speck annoyed the other two dogs. He chased the farm cats. He worried the mule. He shed hair everywhere. He tore up the furniture. He tore up a barbed wire fence. "Speck could tear up an anvil," Rick says.
"If Speck goes outside he comes back smelling like stuff I can't even say. We got 17 different varieties of manure up here." (I did not ask Rick to list the 17 varieties of manure. In hindsight, I regret this.)
What's the worst thing Speck ever did?
"I think he probably almost got me killed twice, if you include almost getting snakebit," Rick says.
"We've had family dogs. I've had family dogs that I was very fond of, but they were not mine. Anybody who's had a dog knows what I'm talking about.
"I hadn't really had a dog of my own since I was a young man. I had a big ol' St. Bernard dog. I wrote a story about him in The Anniston Star (March 24, 1983, page 6B). He was a good boy, though, to be honest, he was not well behaved. He would run through a screen door. It would thunder and he would go jump in the middle of the bed. Which would have been fine except he was a soggy St. Bernard.
"But he was an angel compared to Speck."
***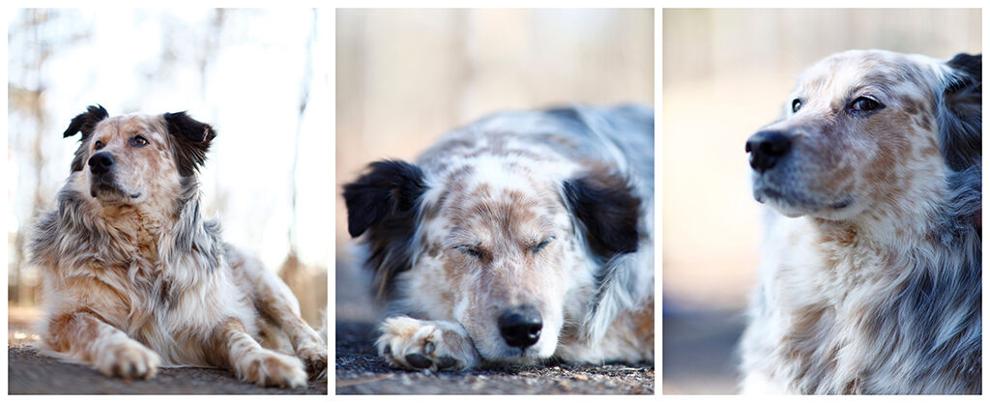 "The Speckled Beauty" was not intended to be a book about people. "It was intended to be a different book, a lighter book," Rick says. "It would have had plenty of sadness in it, because Speck had such an awful life until he got up here with us.
"I knew that the dog had lived enough adventure to do kind of a poor man's version of 'Savage Sam' or 'Call of the Wild' — with a few raggedy coyotes or stray dogs or mean tomcats instead of wolves and bears. And I thought that would be the book I would write. That I would write about saving the dog and having to pay for it in damaged furniture and mattresses. 
"I was not going to write the book if the dog passed away. I was not going to write one more weepy dog book. It's the nature of dogs that we outlive them and we are forced to look back on them through this longer arc of our life. I didn't want to do that. I wanted to write a book when you got to the end of it, the dog was still raising hell out in the yard.
"I never believed that there would be such loss otherwise."
***
Rick was still in the midst of writing his dog book when his big brother, Sam, was diagnosed with pancreatic cancer.
Sam Bragg died on April 15, 2021. Right after the book was finished.
From his obituary: "Sam was a lifelong resident of Calhoun County and had recently retired from Jacksonville PARD. Sam had also worked for Dixie Clay, Fruit of the Loom, and Edd Fair Landscaping. … Sam also appeared in seven books about the people of the foothills of Alabama and Georgia. He was the spine of the books and the family that we wrote about."
I wondered if Rick had a hand in writing the obituary, but he said no. He just couldn't do it.
"I have written about killing and dying all my life. I treated dying — even with my more distant relatives — as some kind of romantic thing, as the close to some great adventure. And I didn't have the guts to write about the passing of my brother. I may not for a long, long time, if I ever do.
"I don't mind telling stories about him, because he's got such glorious stories to tell. He's been in practically every story I've ever written."
Rick pauses. 
"Without any exaggeration, there are people in this town who think I'm just Sam Bragg's brother. That's all right with me. If I could be a 10th of the man he was, with the toughness and the knowledge … There wasn't anything he didn't know."
Rick spent three weeks at the end of summer burning brush that had been torn up by the tornado. Sam's wisdom was in his head. "I remember he told me don't ever burn brush with gasoline. And if you have to use diesel fuel, don't use a lot of it. And always remember to put the cap back on the can.
"I managed to burn about 15 acres of brush without blowing myself up."
***
"Speckled Beauty" had become more than just a dog book.
"You can't ignore the life that swirls around your story. You just can't," Rick says. 
"Speck had the ability, and maybe all dogs do, but Speck had the ability to sense who needed him most. At first it was me, then it was my mom — who lost all her brothers and sisters in just the past couple of years — and then of course my brother Sam got tragically ill. And the dog just moved from person to person who needed him the most," Rick says.
"I know dogs do that. I know dogs can tell when people are down. But I've never seen it, not like this. If that's not worth a book, I don't know what is. But that's not the book I set out to write. I wanted to write a book about a dog that just tortured cats."
(Toward the back of the book, like one of those bonus scenes that reward you for sitting through the movie credits, there is this disclaimer: "No cats were harmed in the making of this book.")
"Speck is a terrible dog," Rick says. "But at the same time he's the best dog that ever was."
***
I keep wanting to ascribe some bigger meaning to this, to the grief that just keeps coming. Surely Speck is a metaphor for finding joy at the far end of hell? Rick's not buying it. 
"I don't want to attribute too much to that terrible dog. He's a wonder to behold, don't get me wrong. I don't try to put too much philosophy in it. Just the fact of being. Just being there to look at you. I told my momma, sometimes he don't do nothing but be fuzzy. And that's all he is. And that's enough."
We wrap up this conversation, after almost an hour spent talking about dogs and life and death. Rick says he is pulling up to the house, going in to check on his momma.
I ask, "Is Speck coming out?"
Rick answers. "He's on his way."
Lisa Davis is Features Editor of The Anniston Star. Contact her at ldavis@annistonstar.com.