A Gadsden State Community College academic program called "Start Strong" will benefit 81 seniors in the Calhoun County School System next year by allowing them to earn six hours of free credit at the college.
GSCC president Kathy Murphy spoke to the Calhoun County Board of Education, its administrative staff and Superintendent Jose Reyes about the program at a meeting Thursday. She thanked them for working closely with GSCC to provide a college education for two-year-degree students and for preparing others for a four-year degree at institutions of higher learning.
She indicated that the hours of credit the high school students earn at GSCC could benefit the college as well.
"Of course, we are hoping that after six hours they come to us to earn their degree. The students may start in the fall or summer."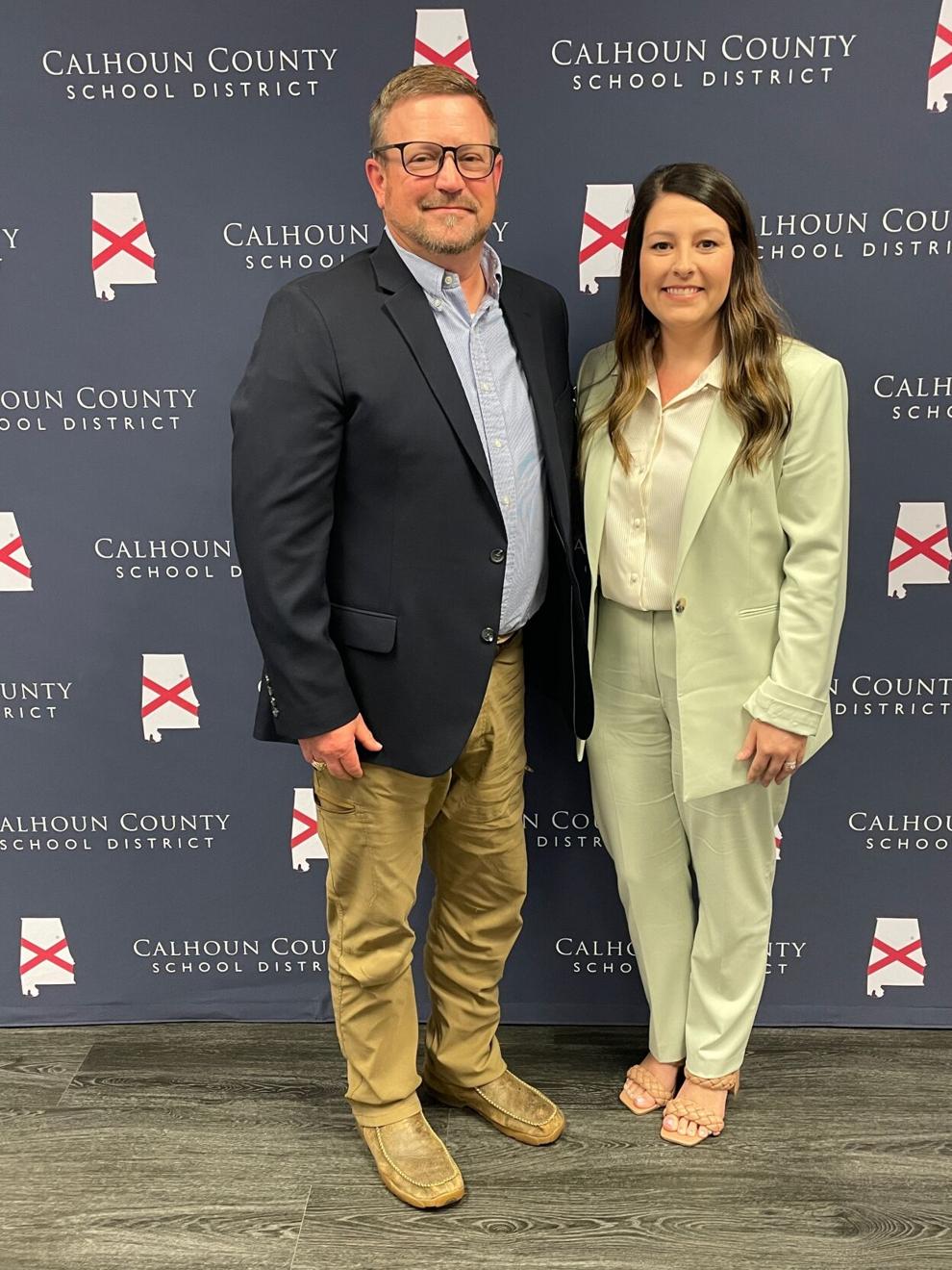 Murphy talked about the details of another new program that allows students to take a 12-week program to learn to drive a diesel truck, perform the required work and pass a test to obtain a commercial driver's license. The students must be 18 years of age or older. She also listed several other courses that allow young people to take courses at Ayers Campus in the fields of precision machining, mechanical design, mechatronics, cosmetology, electronics, welding and more. Also, they may take their academic courses at both campuses.
Murphy listed a few of the courses that are in high demand, such as precision machining, welding and operating a skid steer, a piece of equipment used in construction.
"Recently, I attended the Federation for Advanced Manufacturing Induction where six students were from Calhoun County schools," Murphy said. "They will go to work for three days and spend two days in class. They will earn $15 an hour while they work. They will spend three days applying the skills they have learned in their classes."
She said construction on a new $32 million facility is moving along on the East Broad Campus. It is called the Advanced Manufacturing and Workforce Skills Training Center. The 50,000-square-foot facility will include a high-tech laboratory for learning many technical skills for high-demand careers that reward graduates with high pay.
Because schooling isn't "all work and no play," Murphy said GSCC added a cross-country track team last fall and will begin a baseball program in the spring.
Gadsden State is the only community college in the state that has international students, with between 12 and 15 students enrolled.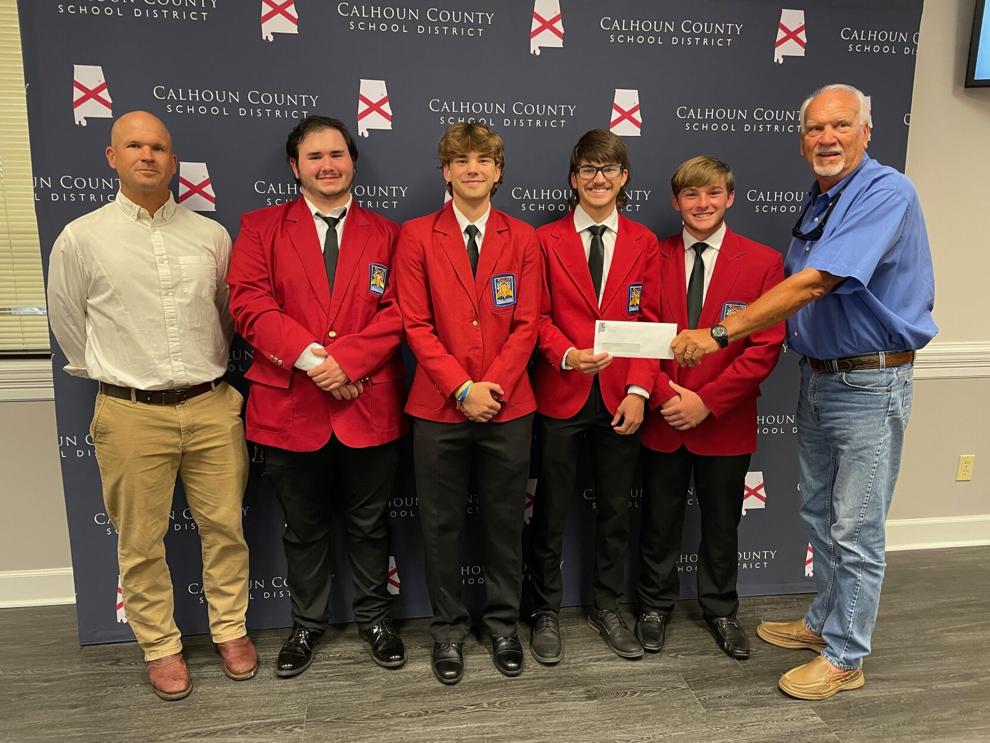 "I have a heart for Calhoun County," Murphy said, and "we want to work alongside you, Dr. Reyes, and the board and we are open for comments and questions."
Reyes presented Murphy with a small gift for coming to speak.
The board recognized several groups of athletes and other students for outstanding achievements.
In other business, the board heard from John Godwin, the chief financial officer for the school system. He explained how the board had made investments that were already yielding benefits in most cases to add income for the system's budget; the investments will benefit the budget even more after they reach maturity — if held for three years, the investments will yield a benefit of $633,000.
In other business, the board:
— Approved a resolution to give Weaver High School money for sending students to the Family, Career and Community Leaders of America's conference in Denver, Colo.
— Approved a resolution to give the Career Academy money to send students to the SkillsUSA National Competition in Atlanta.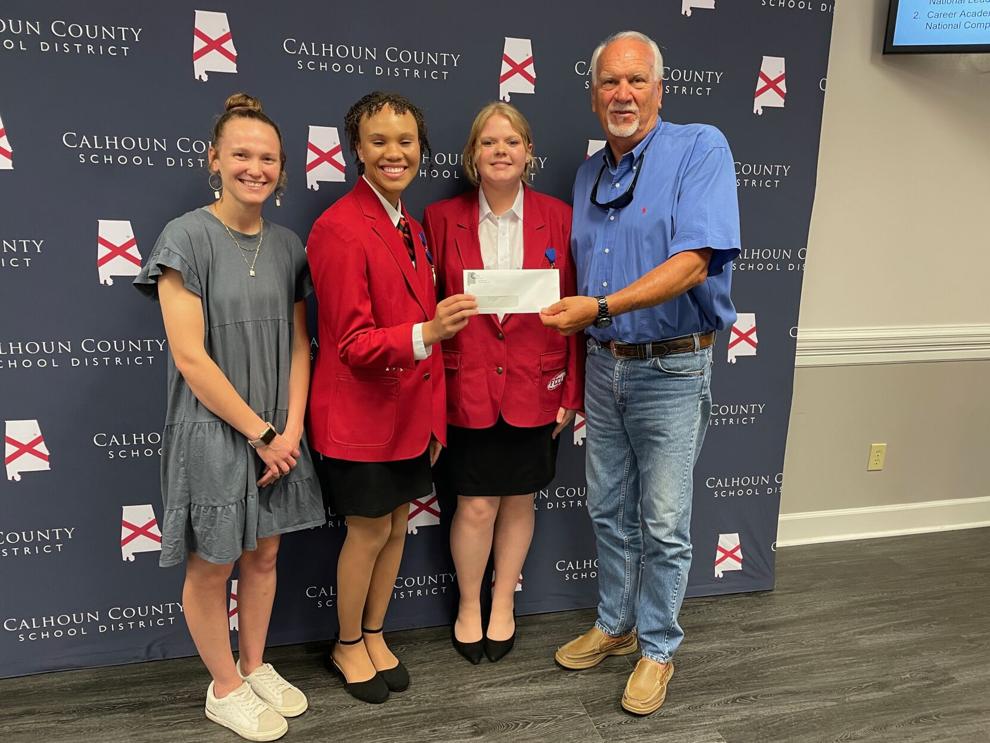 — Passed a resolution to purchase a drainpipe for Pleasant Valley High School.
— Passed a proposed school lunch increase of 30 cents $1.95 to $2.25. The breakfast costs remain the same at $1.50.
— Passed three proposals that will be online within the next two weeks, the schools' wellness policy, the Code of Conduct document for 2023-24, and a policy-and-procedure document for resident and non-resident enrollment for in-district and out-of-district students.
The next board meeting is at noon on June 6.