Providing local medical service is a tough and expensive job that not everyone is cut out to do. Managing the finances is as vital as treating injuries.
Oxford Emergency Medical Service is a case study.
The Oxford City Council voted this week to appoint four new board members to the five-person Oxford EMS Board, and one of the new board's first actions rightly was to part ways with the director and two relatives, under whose leadership the EMS has experienced years of financial struggles.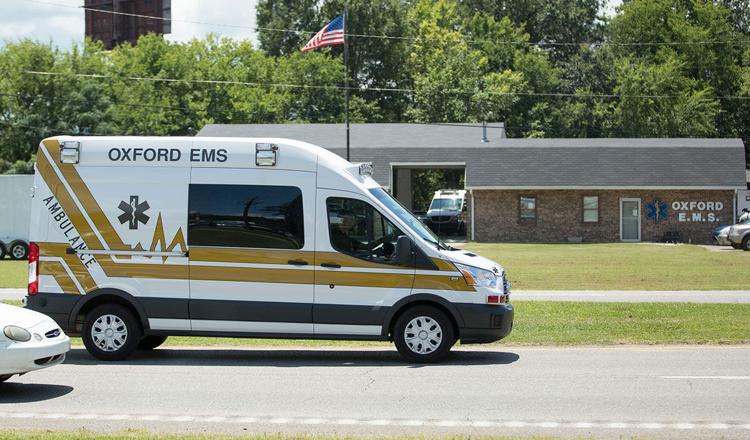 "This is not the first time we have let folks go," said Marty Carter, board chairman in a report by The Star's Ben Nunnally. "We cut six full-time positions a few months ago. We are reorganizing to make the agency financially viable." 
The agency's financial struggles are well-documented.
The City Council gave the agency $113,281 in January 2019 and another $65,000 in August 2019, and $167,677 on Oct. 28, 2019, and that's above and beyond the $170,000 budgeted for fiscal 2020, which began in October.
At a November council meeting, a motion to give the EMS service another $25,000 died for lack of a second. Last month, employees of the service said Oxford EMS had withheld money from paychecks to pay health insurance premiums and retirement contributions, but repeatedly failed to make those contributions, leaving employees without insurance for themselves and their children for several stretches. 
Meanwhile, Emergency Medical Billing, the company responsible for handling Oxford EMS's billing, sued the ambulance service because EMS allegedly owes the billing company more than $30,000. The change of leadership doesn't necessarily resolve that legal issue.
However, a question about whether the EMS is a public branch of the city of Oxford or a separate private entity seemed to have been answered when the City Council appointed the new board members. If a public body like a city council appoints a majority of the members of a board, then that board is, by Alabama law, a public body.
As a public body, the EMS board must, by law, make public its payroll and operating budget, must post public notice of all business meetings and is subject to Alabama's open records and open meetings laws.
Such transparency won't fix any agency's funding problems, but could make them apparent sooner and remove a degree of suspicion about how the funds are being handled.
Even when financial stewardship is stellar, Jacksonville Assistant Fire Chief Randy Childs said making ends meet is still a challenge.
"You have to balance the price of the vehicles, price of supplies, the price of the equipment we put on them, and fuel costs," he said.
Expensive equipment like $35,000 heart monitors and high-priced stretchers are not optional. Then there's Medicaid and Medicare reimbursements that could be reduced or denied altogether if not documented properly. And that's not counting uninsured patients who sometimes are never able to pay, even after installments are arranged, Childs explained.
All of it makes leadership all the more crucial. The new board members are James Slick, Leon McCall, Trina Clark and Molly Denson. 
In many situations, financial struggles can't be helped, regardless of leadership's best efforts. But fiscal responsibility starts with keeping your word, being transparent, and staying open to being held accountable by stakeholders.
Based on available details, previous management appears to have failed in those areas. We appeal to new management to make those standards the new normal.