RAGLAND — There's a spot along the Coosa River, not far from a dynamited lock and an Alabama Power Co. dam, where the bones of dead soldiers in pinch-toe coffins are arranged in military rows below the wooded surface of St. Clair County. Getting there requires permission, a tour guide, a machete and a gallon of insect repellant.
The men died more than 200 years ago, casualties of the Creek Indian War of 1813-14 that predates Alabama's statehood. Nothing remains of Fort Strother, the Coosa stockade Andrew Jackson built during that war. A tale repeated for generations along this finger of the river says a woman, a Mrs. Woods, who lived on this land often warned children that they were swinging over Gen. Andrew Jackson's men when they swayed on a rope swing dangling from the limb of a giant oak tree near her home.
Historians believe most of the unnamed men were members of the Jackson-led Tennessee militia and the U.S. Army's 39th Infantry. No stones mark their graves on the ridge above the Coosa; no fence protects them from looters; no sign points the way. The approximately 76 graves may be one of the only, if not the only, case of known U.S. military graves on U.S. soil that are neither marked nor protected.
In September, Calhoun County Commissioner Eli Henderson sent U.S. Sen. Richard Shelby, R-Tuscaloosa, a letter requesting help with protecting the Fort Strother site and the graves. "Now is the time to preserve this important part of our local history," Henderson wrote.
Henderson's goal is to entice the National Park Service to create a historical site for St. Clair and Calhoun counties that would include a rebuilt Fort Strother, a military cemetery, the existing Ten Islands Historical Park on the Coosa and Ohatchee's Janney Furnace Park, home of a Confederate iron furnace, a Confederate memorial and a museum of Confederate and Native American artifacts.
"I'm on my last leg as an elected official," Henderson said. "My dream has always been that if we can get Fort Strother rebuilt and do something with it, I think it would be a great tourist attraction."
Roadblocks to preservation
Henderson's goal, however, is fraught with obstacles.
Alabama Power owns much of the undeveloped property around Neely Henry Dam where Jackson built Fort Strother west of the Coosa. For nearly 200 years the soldiers were buried on privately owned land. The St. Clair County Commission bought most of that land earlier this century, Commissioner Paul Manning said.
Neither location is accessible to the public. Road and parking infrastructure, especially for the graves' site, is either lacking or nonexistent.
Jacki-Lyn Lowry, community development specialist for Alabama Power, wrote in an email that "we are aware of Commissioner Henderson's desire to develop a park to include Fort Strother. We are supportive of tourism efforts across the state and appreciate any efforts to add value to the region."
Oversight of military cemeteries rests with the Department of Veterans Affairs' National Cemetery Administration. But a possible Fort Strother military cemetery doesn't seem likely. "While (the) NCA plays a role in providing markers for Veterans' gravesites wherever they are interred, (the) VA's mandate is not to seek out historic burial grounds and make them into national cemeteries. Unfortunately, we are not knowledgeable about nor are we typically aware of other locations in the country where there are 'unprotected' military graves," Eric D. Powell, director of the NCA's Memorial Products Service, wrote in an email.
The notion of protecting the Fort Strother site didn't originate with Henderson. Archeologists, including Harry Holstein at Jacksonville State University, have researched the site for decades. Henderson is merely the latest to take up a preservation cause that dates at least to 1913, when the Daughters of the American Revolution installed a commemorative marker near the site on the fort's 100th anniversary.
Houston, Crockett and archeologists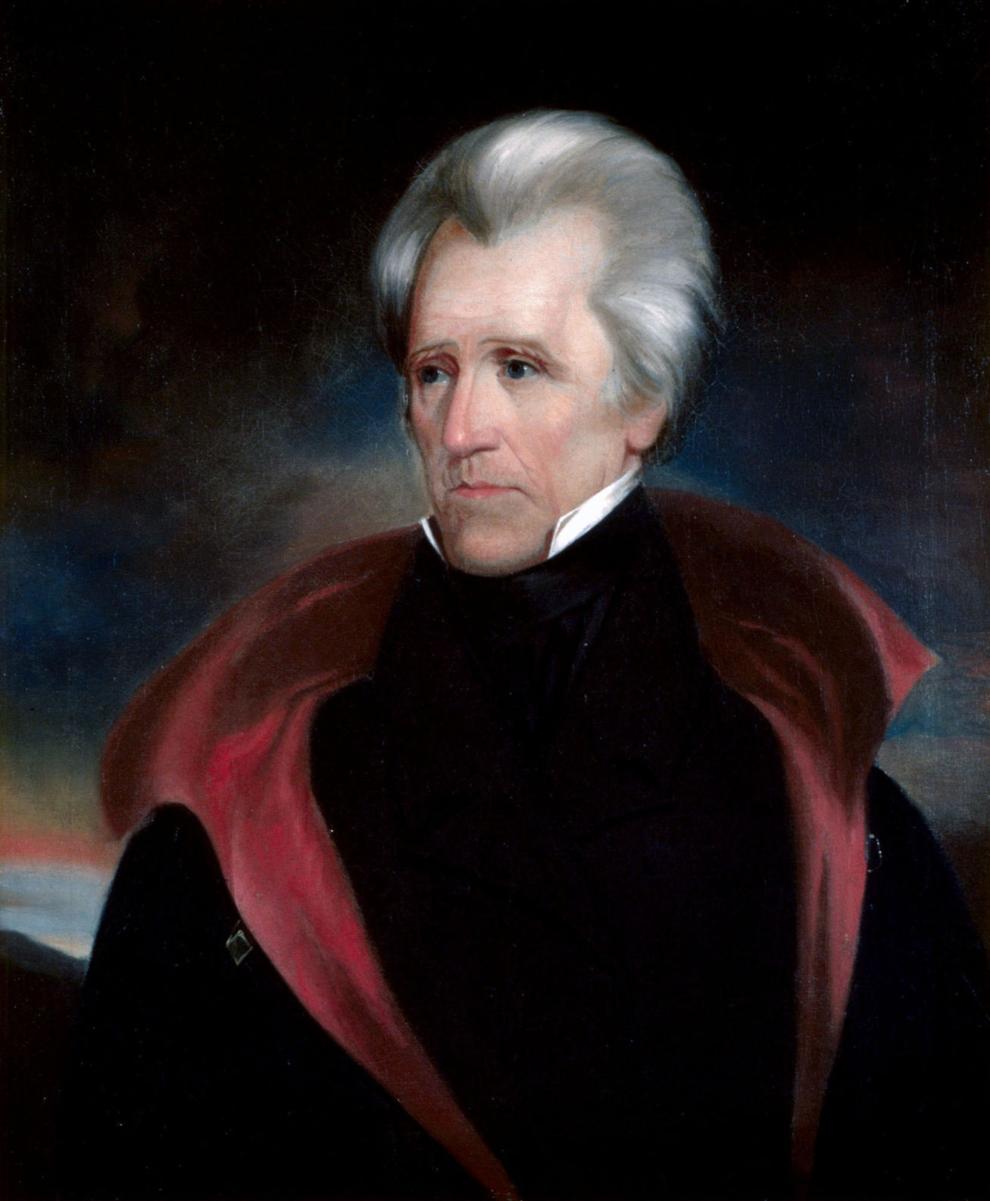 With the end of the Creek War and the War of 1812 against the British, along with Alabama statehood in 1819, the Coosa bend near where Alabama Power constructed the Neely Henry Dam in 1966 became a vital transportation hub for Southern-made goods and Southern-grown crops. Alabamians built locks, cotton warehouses, railroads and other facilities near where as many as 5,000 Tennessee militiamen and U.S. Army regulars — including Sam Houston, the first president of the Republic of Texas, and frontiersman Davy Crockett — trained and camped in the winter and spring of 1813-14. Historic preservation wasn't a priority in fledgling Alabama. 
The fort site, says Matthew Gage, director of the Office of Archeological Research at the University of Alabama Museums, was "largely forgotten" until the 1970s when "an investment group gained control of the general fort property with the intent to sell it to the federal government for development as a park." Financial interests, however, altered those good intentions when that group decided surface mining was a more attractive — and lucrative — use for that property.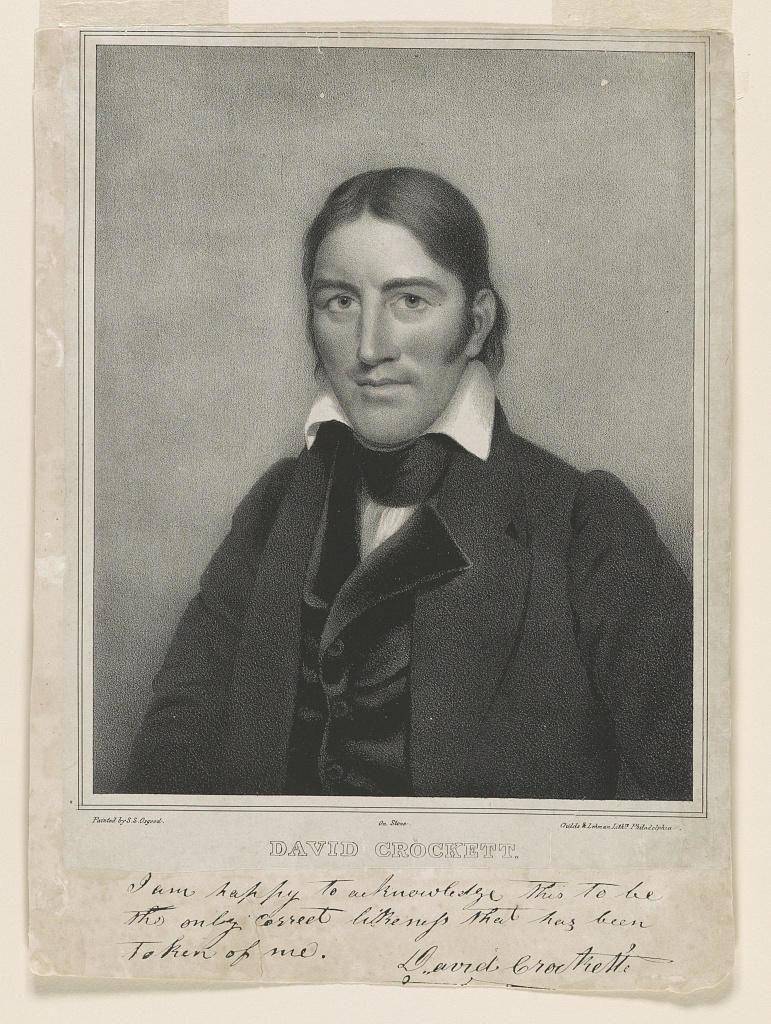 Erman Crew, an Anniston-based businessman and historian, managed to get Fort Strother listed on the National Register of Historic Places in 1972. But surface mining by the Coosa Sand & Gravel Co. went unabated until the 1980s, effectively destroying any chance of protecting the historic site, Gage said, and leading to Alabama Power's acquisition of most of the property. That which the surface mining didn't destroy was likely damaged by Alabama Power's timber harvesting in later years.
Crew's files at the Public Library of Anniston-Calhoun County are a treasure trove of Fort Strother research gleaned from his trips to the Library of Congress, the Tennessee State Library, the Alabama Department of Archives and History and local archive locations. 
Though others were interested in protecting the site, Crew, who died in 1982, led a personal crusade that predated Henderson's current effort. He gave speeches throughout northeastern Alabama detailing his research into the fort's supposed physical dimensions, vital dates and lists of soldiers who died there. He also included links to key Creek War battles such as Horseshoe Bend and Tallushatchee, where 206 years ago Sunday — Nov. 3, 1813 — a U.S. cavalry force destroyed a Creek village near modern-day Alexandria. The cavalrymen killed 186 Creeks, including women and children. "We shot 'em down like dogs," Crockett later wrote.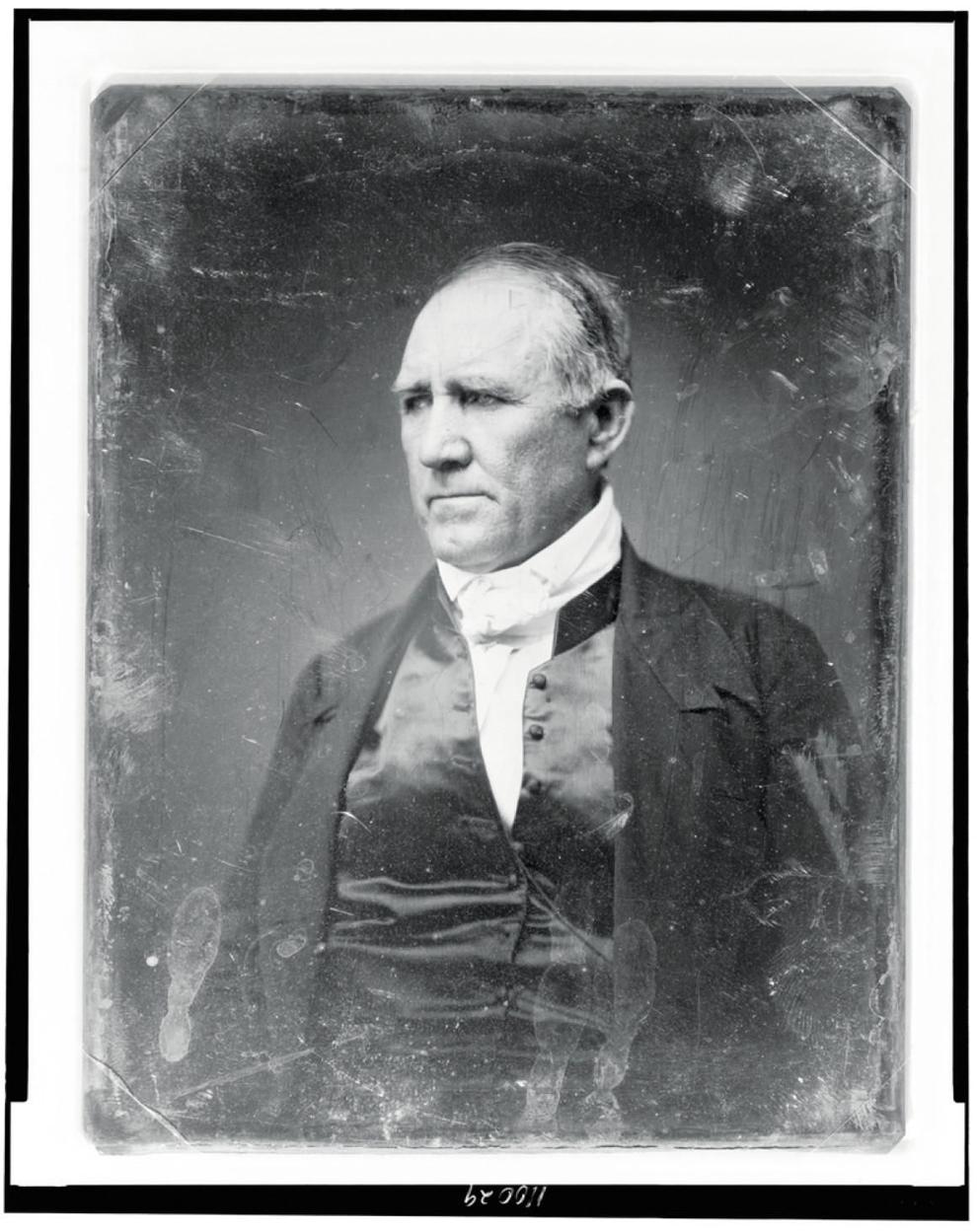 One of the soldiers who died at Fort Strother was John Wood, a teenage Tennessean Jackson had executed for disobeying orders. Jackson's political opponents in the 1828 presidential election unsuccessfully used Wood's execution as a sign that the volatile frontiersman wasn't fit for the White House.
Crew's papers feature a June 1814 inventory of Fort Strother's supplies, which included 27 kegs of gunpowder, 1 1/2 barrels of salt, a vast assortment of blacksmith and farming tools, 13 blankets, three coils of rope, 17 1/2 reams of paper, 22 musket and rifle barrels and 6 pounds of nails. Also on hand were 16 double barrels of whiskey and 21,000 pounds of bacon.
"The site," Crew wrote in one of his speeches, "should be owned and enclosed by the United States government."
The many attempts to preserve Fort Strother
In 1981, UA's OAR positively identified the Fort Strother site and the unmarked cemetery, Gage said, in which "additional testing revealed military buttons, fabrics and human remains appropriate for the time period and a military cemetery." In the 1990s, local residents Charlotte Hood, Patsy Hanvey and Betty Sue McElroy worked to create the nearby Ten Islands Historical Park, and the St. Clair County Commission tasked the county's historical development commission to "create a Fort Strother Restoration Committee to assess the feasibility of the proposed park," Gage said, which led to Robert Perry, then a Jacksonville State University graduate student, basing his master's thesis on Fort Strother.
Perry, now an archeology consultant in Pell City, proved instrumental in what is known today about Jackson's stockade. Using historic documents from John Coffee (Jackson's surveyor) and others, Perry determined that Fort Strother was north of the long-believed location, Gage said.
In 1999, Perry and the OAR (then directed by Carey B. Oakley) used grant money to conduct a sizeable search — the Fort Strother Research & Restoration Project — for the fort's location. Alabama Power consented to the search. The researchers used a U.S. Forest Service bulldozer fitted with a firebreak plow to create more than 8 miles of pathways on land overtaken by brush, vines and trees. 
Ground-penetrating radar and metal detectors allowed Perry and other archeologists to document 895 metal and non-metal artifacts, including 398 nails separated into 33 different types, and firearm parts, musket balls, grape shot, iron waste material and scrap iron. "Artifact clusters," as Perry described them in his thesis, allowed him to determine the locations of several sites, such as a blacksmith shop and where soldiers built barges to ferry men and supplies to other forts down river.
With the ground-penetrating radar they also confirmed the soldiers' graves — abnormalities in the soil, Perry said. JSU's Holstein, a leading participant in Fort Strother research, said they were buried in three neat, military rows and that he recalls seeing "three coffin tops" when they dug down on a few of the graves. None of the coffin tops were removed, Holstein said; the coffins he saw were unmarked. 
More archeological research is needed
Holstein firmly believes Fort Strother "is an important national site, particularly the American cemetery. You've got American soldiers buried there in unmarked graves."
There also seems to be no argument among historians about those soldiers' home states. "The graves at that site are probably Tennesseans who succumbed to the rampant illness that permeated military camps during the War of 1812 or died of wounds from the several battles fought between the Tennessee army and the war faction of the Creek Indians," Tom Kanon, archivist at the Tennessee State Library and Archives in Nashville, wrote in an email.
Ultimately, Perry and the OAR in its search found no "post mold stains of the former locations of the picketing associated with the stockade at Fort Strother." The exact boundary of the fort, Perry wrote, "remains to be identified through additional archeological investigation."
Perry grew frustrated with his and others' inability to shepherd the Fort Strother site toward preservation. Land ownership and funding proved problematic. Perry says he hasn't worked on the Fort Strother issue for several years. Nevertheless, he said, "I think (preserving) it would be a good thing ... I'm in favor of preserving Fort Strother in some form or fashion."
The old problems still remain largely in place, though — land ownership, funding and protection of the site long-term. Today it's protected because it is on private land, unmarked and hidden by nature. He admires Henderson's passion for the project, though he has doubts about its viability.
To rebuild Fort Strother into a tourist attraction "and do it correctly, you'd have to do the archeology," Perry said, "but there's no existing plan or anything like that for the fort. In order to do the archeology, you're talking about a lot of money. I'm just not sure about the expense.
"Time and time again, archeological sites have been looted because we couldn't provide the adequate protection. The best thing for the cemetery if we can't get a park is to just leave it there and don't cause attention to it. There are people in this world who would just dig those bodies up for the artifacts."
Henderson is undeterred, banking on what he describes as his friendship with Shelby to kick-start a project more than a century in the making.
"It baffles me that we have (more than) 60 graves over there," Henderson said. "It's just a fascinating story.