ROCKFORD — If you're sick in Coosa County and you have health insurance, nurse practitioner Jamie Chappell may be your best bet.
One of a handful of health care professionals in the rural county, Chappell sees patients at Rockford Family Practice in Rockford. She can't accept Medicaid because there's not a doctor at her office.
The Coosa County Public Health Department, next door to her office, has been closed for months. A note on the window urges would-be patients to go to neighboring counties for service.
"We have enjoyed working with everyone in the Rockford/Coosa County community," one of the notes reads.
Sixty-six of Alabama's 67 counties have a health department, responsible for inspecting restaurants and providing childhood immunizations and tests for sexually transmitted diseases for those who can't get the services elsewhere. Coosa is the only one that doesn't, state officials say. That's just one service that state and local governments have struggled to provide in this rural county.
Home to about 10,500 people, Coosa County's 600-plus square miles includes more than 380,000 acres of timberland, more than 35,000 acres of farmland. All of it, under Alabama law, is taxed at a lower rate than residential land. A single grocery store, a few gas stations and a handful of Dollar General stores pump out the sales tax that feeds local governments.
"Please know that the county is struggling but is maintaining by only obligating resources received to needs and not wants," said Bridget Graham, the county administrator said via email.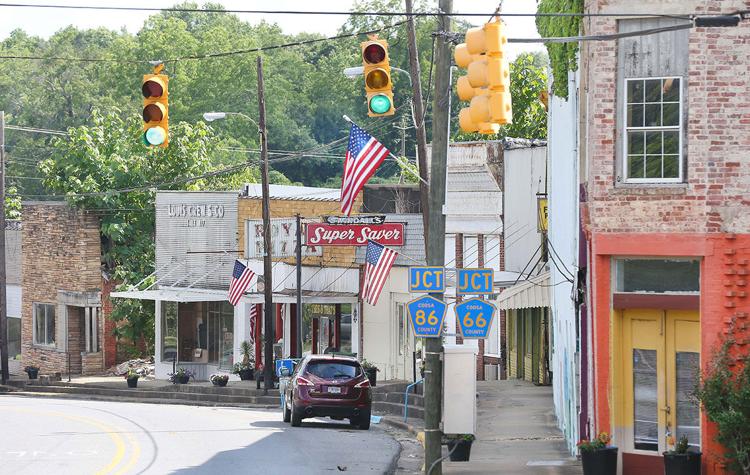 'It's a struggle'
Earlier this year, county officials tried to hollow out an exception to Forever Wild, a popular state program that sets aside conservation land, tax-free, to gain back some of its lost tax revenue. The protected Coosa County Wildlife Management Area contains approximately 11,350 acres of land that is not subject to ad valorem taxes and in turn, not contributing to the local revenue base. The move generated backlash from fans of the conservation program, but in Coosa County, where county government gets and spends about $6 million per year, it's less controversial.
Sheriff Terry Wilson said the situation was a little better before the closure of Avondale Mills, the textile factory that now sits empty south of downtown Rockford.
"It's a struggle, but I manage what I get," Wilson said.
Wilson has nine deputies who haven't had a raise since 2010, and unlike most sheriffs he doesn't operate a drug task force. The county's two 911 dispatchers also run the county jail, which held 30 people last Wednesday. For accidents and injuries, they summon ambulances from neighboring counties, which Wilson said can take up to 45 minutes to arrive. Coosa County doesn't have a hospital.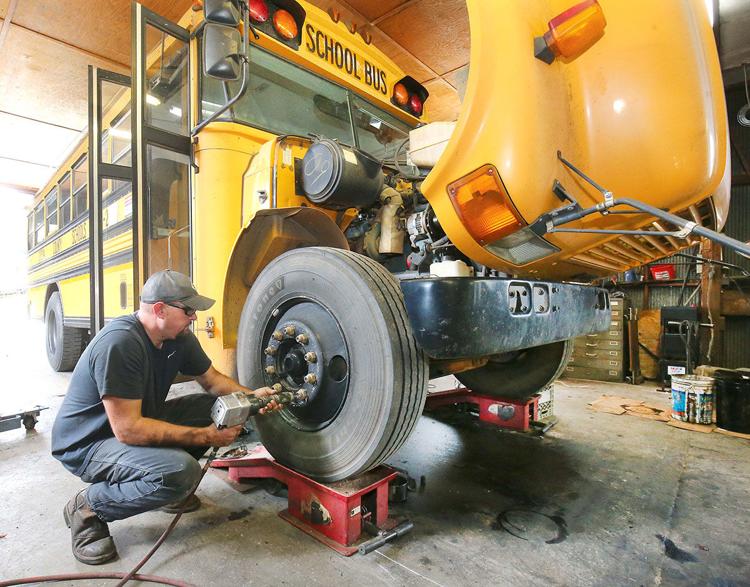 An old struggle
The county's money problems are far from new. In 1990, the county's school system was among several that sued the state for a more equal system of school funding. Former state schools Superintendent Tommy Bice, once a Coosa County teacher, often invoked the county as a case study in resource-starved schools that were in the red before spending a dime.
The state school board voted to take over Coosa's schools for financial reasons in 2010, though local voters approved a plan to avoid the takeover by changing the way the board spends some of its bond money. School officials say they still have to go to the state school board yearly to explain their plan for getting out of debt. Even as they voted for the takeover, the state school board acknowledged that the school system's problems were due to lack of revenue, not mismanagement.
"I honestly think that's why we're not under intervention … They're not going to be able to come in here and do anything," said Amy Davis, the school board's chief financial officer.
School officials have found ways around the lack of money, but it's not easy. There are no art or music classes. The system once operated 34 school bus routes, but now there are only 25. Some children's bus rides, school officials say, are two hours long.
One more teacher, Superintendent Andi Wilson said, would significantly affect the school system's student-teacher ratio. And one bus breakdown — most of the buses are already past 250,000 miles — would be a big problem.
"It's always frustrating because you think 'oh my goodness, one more bus to break down' and we already have a deficit," Andi Wilson said.
'Not cheap'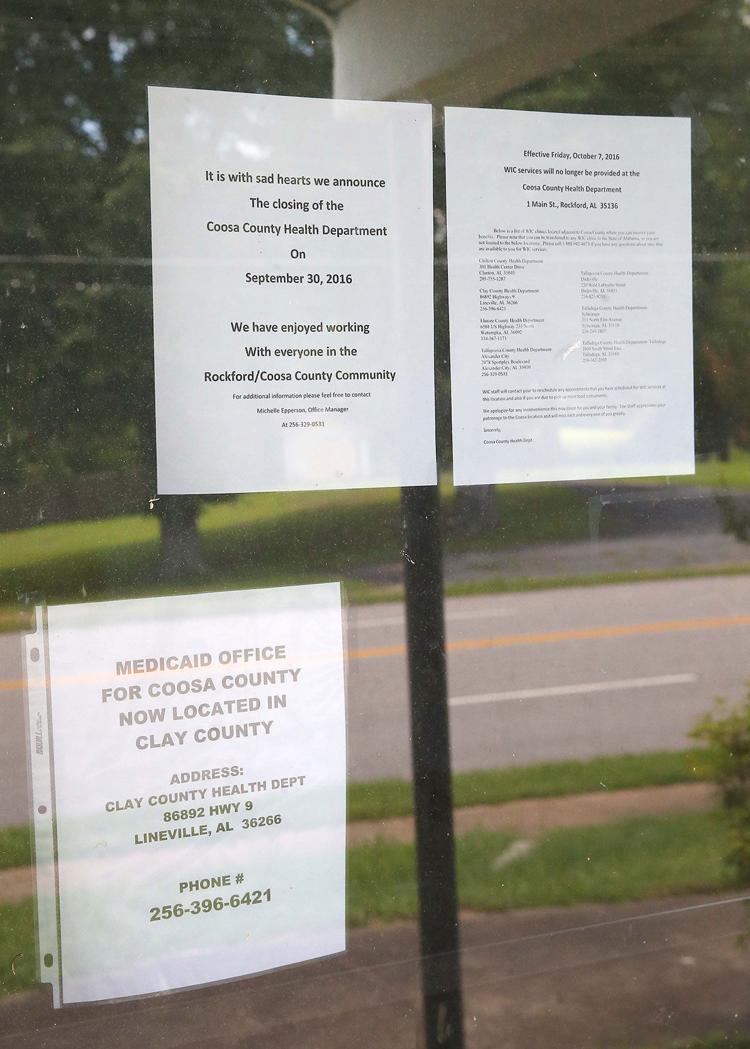 Nearly 7 percent of households in the county don't have a car, according to numbers from the state agricultural extension service. It's unclear how many of those people would get to another county to visit a health department if they needed to. But the closure of Coosa County's department seems to have gone largely unnoticed. Robert Graham, mayor of the city's largest town, Goodwater, was among those who told The Star they hadn't heard about it.
Calhoun County Public Health Administrator Mark Johnson said the Coosa County office was shut down because of  lack of clients. Johnson is the regional health department administrator for a multi-county region that includes Coosa. He said that before the Sept. 30 closure, the Coosa County office was already down to one day per week of operation.
"Financially, we had to because we had nurses sitting there — they're not cheap," Johnson said.
Had the county been able to pitch in money, he said, the office might have stayed open.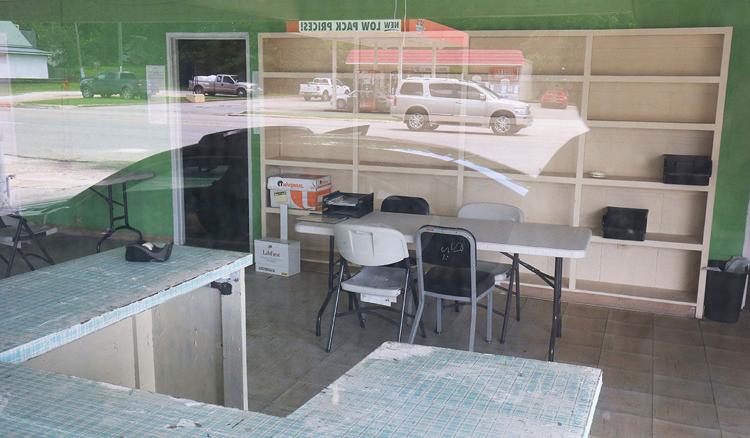 Business solution
Locals say more business in the area would solve some of Coosa County's problems, but that's hard to find. Only 20 percent of the county's residents work in the county, according to Census numbers.
Kathy Fulmer, the Chamber of Commerce president, said residents aren't just leaving town for work. Fulmer said people also go to neighboring counties for other resources. For her, it would take 45 minutes just to get groceries if she drove to the only grocery store in the county.
"Unfortunately what people do is they go to other counties," Fulmer said.
The lack of traffic in the county discouraged Terry Conkle from starting a business in town. He and his wife, Tangela, own Wild Acres Homestead in Equality. The two make homemade jelly, baked goods, soaps and lip balms. They have an Etsy webpage, but they have considered buying one of the shops in Rockford to sell their products.
The University of Alabama began working with the local Chamber of Commerce in September to develop a strategic plan to improve infrastructure and bring more small businesses and jobs to the county. So far, the chamber has attracted new businesses like Holy Grounds, a coffee company in Rockford. Coosa County extension service coordinator Sharon Haynes, who's also board member of the Chamber of Commerce, said the chamber has had inquiries about possible new grocery stores.
Despite the past financial strain, Fulmer is excited to see what the strategic planning brings.
"We've got a very bright future and we're committed to bring in people who are going to improve the quality of the county," Fulmer said. "I think that stands for both residents and business."