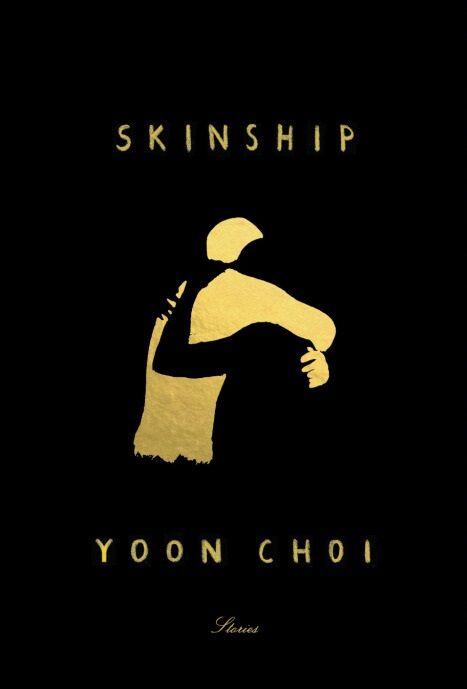 The eight stories that comprise "Skinship: Stories," the debut collection by Yoon Choi, continue to astound long after their final pages.
They are, for the most part, an examination of the Korean American experience that finds individuals in a kind of limbo in an adopted culture they are having difficulty becoming a part of, hindered by custom, by language and by a longing for "skinship."
A societal conceit, skinship is a kind of platonic bonding through touching, a custom that is no more radical than a handshake. Yet outside of its original cultural landscape, such behavior might be at odds with the accepted norms of another land.
It is that cultural tension that is at the center of each of the extraordinary stories in Yoon Choi's collection. 
There are stories that deal with marriage. In "The Church of Abundant Life," a grocer agrees to accompany his hard-working wife to a revival as they confront their past and eventually drive back to their present.
In "The Art of Losing," an elderly couple struggle separately to keep memories alive as he, in particular, "watches vigilantly so he will not forget."
The husband and wife in "First Language" drive to Second Chance Ranch for a meeting about the son she has kept secret from her husband until recently. Told by the wife in her dialectical English, the story is about the difficulty of communication. She finally admits, "It is very easy to lie in the language that is not your first language."
The title story is the brilliantly conceived, intense account of a Korean family's unexpected reunion at the hands of a meddling, affluent, Americanized sister who argues, "It's so important: skinship. It is."
There are stories about assimilation. "A Map of the Simplified World" follows a young Korean girl as her family moves from New York City to the suburbs of Long Island, where she grows into herself. She learns that "with sophistication there is always the little part you have to give up. You have to renounce a way you've been."
"Solo Works for Piano" begins as a gentle reunion between two former teenaged piano students and devolves, 22 years later, into a consideration of lives un-attempted and lives unfulfilled. It is a story worthy of Henry James. 
"The Loved Ones" dissects three generations of one family dealing with hospice care. They are observed by a young ne'er-do-well adoptive Korean immigrant on a summer job: a dying father who served in the Korean War, his two daughters who argue over the best way to deal with his "active dying," and a granddaughter who has become more American than Korean.
"Song and Song," the collection's final story, subtly combines the overriding themes of the other stories into a sometimes tense, sometimes joyous whole. Two estranged sisters (their family name is Song) work at reconciliation in London after 10 years. 
They color each other's hair and drink vodka and cranberry juice from two porcelain mugs that belonged to their deceased mother, each mug with "an obscenely literal rendition of a butterfly." It's an exquisitely moving consideration of "the entirety of how we had been loved by our mothers."
Each of the beautifully rendered selections in "Skinship: Stories" is very much about the need for a connection, for a bond, for, basically, the "skinship" of the book's title. (Make particular note of the collection's resonant cover art). As she observes her characters, Yoon Choi dexterously and compassionately evokes Korean American life and its divergent generations with her accomplished, intimate storytelling.
Steven Whitton is a retired Professor of English.