My wife and I had the opportunity to meet Tony Evans in summer 2018. We had taken our daughter on her senior trip to New York, and we happened to be staying in the same hotel.
I spotted him in the lobby and approached him like a starstruck fanboy. Tony, the pastor of Oak Cliff Bible Fellowship in Dallas, Texas, is one of my favorite ministers. His TV and radio sermons, instructional videos and books are saturated with down-to-earth, Christ-centered teaching, and I especially enjoy his ministries that challenge men to walk proudly and boldly as ambassadors for God.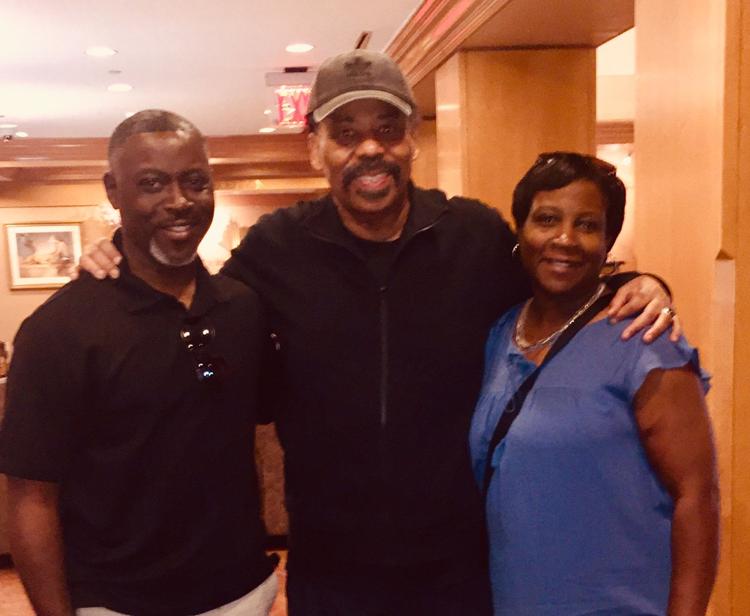 Even though it was clear he was trying to get some business addressed at the hotel's front desk, he couldn't have been more gracious, allowing us to introduce ourselves, encouraging me and my wife in the ministry and even posing for a photo with us.
His wife, Lois, wasn't with him that day. Tony was in town to speak at a conference, and Lois likely was back home in Texas, possibly already dealing with the early stages of the illness that ultimately took her life earlier this week.
She died Dec. 30, with Tony at her side and their four children gathered around her. In a touching notice on his Facebook page, Tony shared the news with those who'd been praying for her recovery.
"Just before the sun came up this morning, the love of my life, Lois Irene Evans, transitioned from earth and watched her first sunrise from heaven. I had the privilege of holding her hand as she was lulled into eternity."
In a separate post the following day, Tony responded to the numerous requests from supporters asking what they could do to help him and the ministry during this time of loss.
"In lieu of flowers," he wrote in part, "we would love your help in continuing the ministry to Pastors' Wives that was dear to Lois' heart. You can send contributions to The Urban Alternative and notate Pastors' Wives Ministry in the memo of your check at any time, or you can contribute electronically at tonyevans.org/loisevans."
It takes someone who's walked in those shoes to truly appreciate what pastors' wives endure as they try to be a "helpmeet" to their pastor-husbands. It's not usually acknowledged that in most cases they didn't marry a pastor; it's a role they didn't pursue but found themselves in.
If the pastor is the most ridiculed person in the church, his wife is often a close second. She gets criticized for what she wears, for how she talks, for how the children behave when they're just being normal children, for "doing too much" or for not doing enough.
For some who take the blows to heart, the weight occasionally becomes overwhelming. Most, however, embrace their role as a calling to support and encourage their husbands, and faithfully endure the verbal swipes. But they all could use a kind word and a warm embrace from time to time.
Perhaps having dealt with attacks herself over the years, Lois Evans understood the difficulties of being a pastor's wife and started a ministry to encourage those who gracefully and graciously carry that load, oftentimes in the shadows of their soulmates and under the cloud of murmuring members.
For those pastor's wives who have no idea what it's like to be in that kind of atmosphere, be thankful. But for those who do — even on a small scale — please know that your pastor-husband appreciates your love, your support, your always-ready defense of the ministry, your encouraging words, your way of knowing his unspoken needs, and making him feel like he's doing great even when he's struggling. 
You are his refuge. 
I have to imagine that those things are what Tony Evans is going to miss most.
Anthony Cook is pastor at Christian Fellowship Bible Church and executive editor for Consolidated Publishing. amcook70@gmail.com