Most everybody in Central Alabama knows James Spann. For 23 years, as the chief meteorologist at ABC 33/40, he's been the guy we turn to when skies darken and clouds threaten.
But there are some things you might not know about James Spann.
His birthday is June 6 — same as his wedding anniversary.
His wife's name is Karen, and they've been married 38 years.
He has two sons: J.P., 35, works for a bank in Birmingham. Ryan, 22, is an audio engineer.
He grew up in Greenville in south Alabama.
When he was 7 years old, his father walked out the door one day and never came back.
A few years later, his mother moved the two of them to Tuscaloosa, where she would finish her college degree and her son would nurture his interests in ham radio and the weather.
This is the side of James Spann on view in his new autobiography, "Weathering Life" (available for $19.95 online at JamesSpannBook.com).
In a recent interview with the Star, Spann talked about growing up in a single-parent home, breaking into broadcasting and the tornadoes that changed his life. The following conversation has been edited for length and clarity.
Q: There's something I would like to get out of the way first. Can we talk about the suspenders?
A: I was skinny all my life until my late 30s. Midlife hit, and I started to gain weight, and I had to go buy some new clothes. After a while, I was encouraged by my wife and others to adjust my diet a little bit, exercise some. So I lost weight, and my clothes didn't fit again. I wasn't going to buy more clothes! So I just put on suspenders so my pants wouldn't fall down.
This was around 2001, and five-eight years after that I started seeing some social media traffic: "Hey, he's got his jacket off. He's in these suspenders. When I see that, the weather's always bad." I started thinking, "Man, do I need to watch what I'm wearing here?"
After the 2011 tornado outbreak, we worked with some social scientists and that came up — that people indeed were paying attention to "Was my jacket on?" "Were you seeing suspenders?" "Were my sleeves rolled up?" Now I have to be cognizant of it. It's become part of the communication process.
Q: So your suspenders are now part of the weather warning system?
A: I thought about breaking out color-coded suspenders: yellow for a marginal day, red for a high-risk day. But that's too cheesy. I'm not doing that.
Q: How many suspenders do you have?
A: I bet you I have 50 pairs at the TV station alone. I have all kinds of suspenders that have been given to me. A lot of schools will give me suspenders in their school colors. I keep them all. I have some Christmas suspenders that are awesome.
Q: Wait, have you had to break out the bad-weather suspenders during Christmas?
A: What a lot of people don't know is that late fall — November, December — is our tornado season. I've had to cut into programming on Christmas Day for tornado coverage. Dec. 25, 2015, southwest corner of Birmingham, had a tornado. We cut into an NBA basketball game, Cleveland and Golden State. I got some brutal nasty emails after that one.
Q: Do people still get mad when you get the forecast wrong?
A: Our 48-hour accuracy is well over 90 percent now. But when you miss a big one — Snowmageddon in 2014 — any time there's snow or ice involved, no matter if you're right or wrong, people are going to get mad.
I tell you, people can't hurt my feelings anymore. I have no feelings left.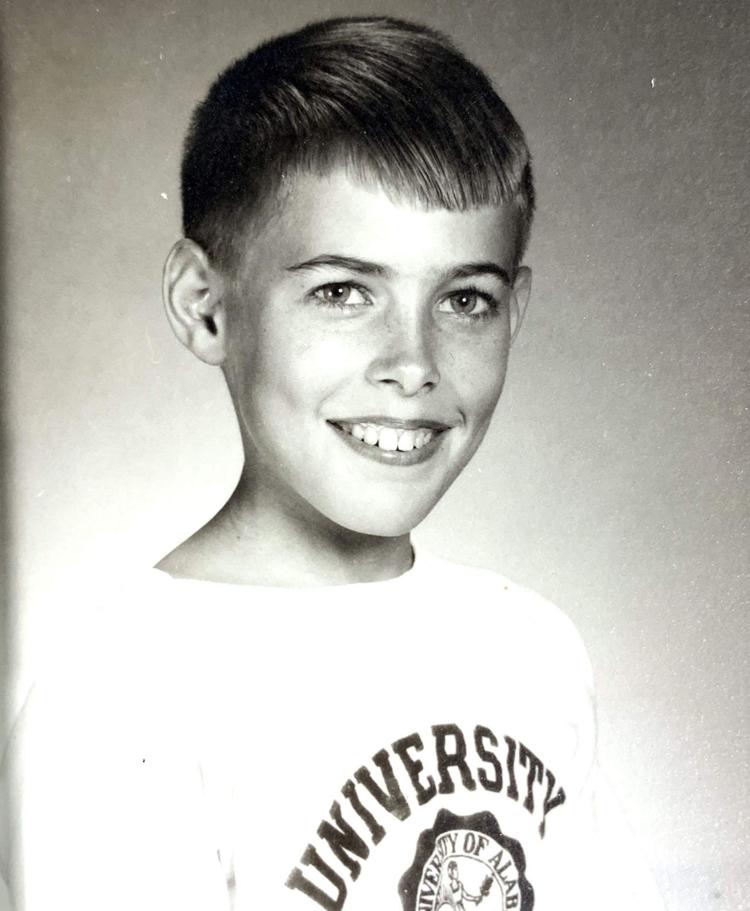 Q: The message of your book seems to be about finding calm in the face of a storm. You had a stormy childhood.
A: I'm from Greenville, Alabama. Most people have never been here. If they know it, it's because of the Bates House of Turkey, which is a restaurant off the exit on the way to Gulf Shores.
I loved it. That's where I'm from. I'm from Butler County. South Alabama. My accent, my culture … that's where I'm from.
When my dad left, it created immense hardship and hurt and pain, and the fact that he didn't pay any child support led us down a path to being a low-income family.
It's not good or bad; it is what it is. One of the positives was that I learned how to work hard.
I was the man of the house at the age of 7. My mom was a secretary at the high school, probably making $500 a year. I'd cut grass, lug golf clubs around at the country club. You do whatever you have to do. We worked hard and we made it. It wasn't easy, but we made it.
I will work harder than anybody else. I'm a fighter. I'm a scrapper. I don't know how to quit. That work ethic is the only reason I've had any success.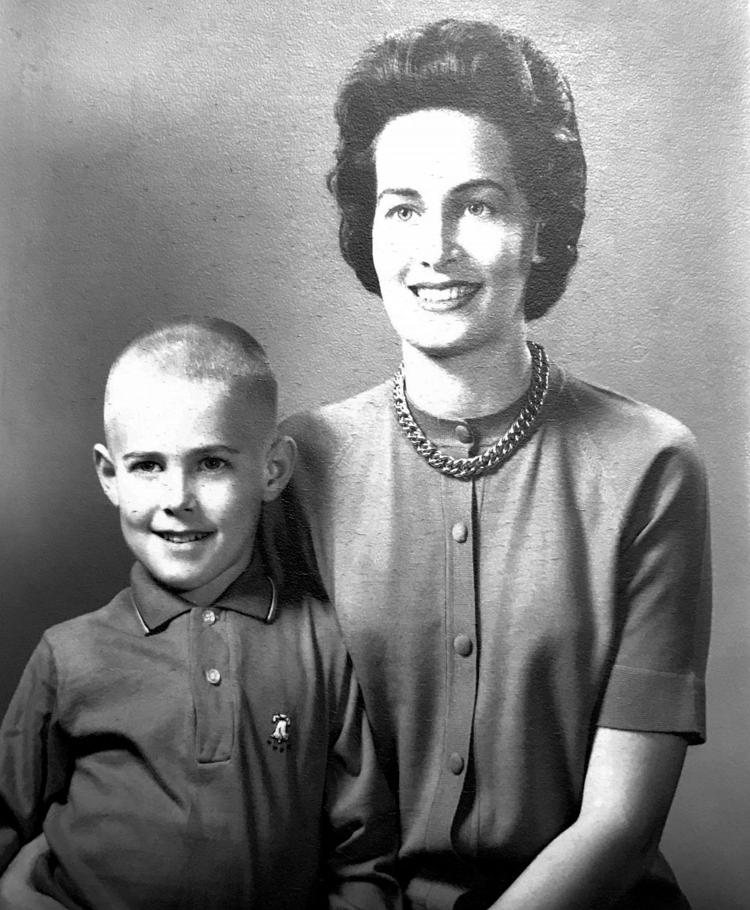 Q: Which came first, your interest in broadcasting or your interest in weather?
A: Weather's my passion. Growing up in south Alabama, afternoons in the summer, you get storms every day. I just loved that. I hoped we would be the neighborhood to get them, because I just love a good storm.
Moving to Tuscaloosa in the 1970s, there were incredible extreme weather events, over and over and over.
In May 1973, at the end of my junior year in high school, there was a tornado in Brent, south of Birmingham. My hobby was ham radio. We were one of the first teams to get down there. The damage … the darkness …
My senior year of high school, April 3, 1974, was a super outbreak of tornadoes. They gave me three days off from school to go volunteer with my ham radio.
They sent me north to Jasper. I was supposed to set up a link between the hospital in Jasper and relief agencies in Birmingham.
They put me in the emergency room.
I saw things a 17-year-old shouldn't see. The nature of the wounds, the types of people being brought in there. That opened my eyes. I had wanted tornados! I wanted storms! But I had to experience that.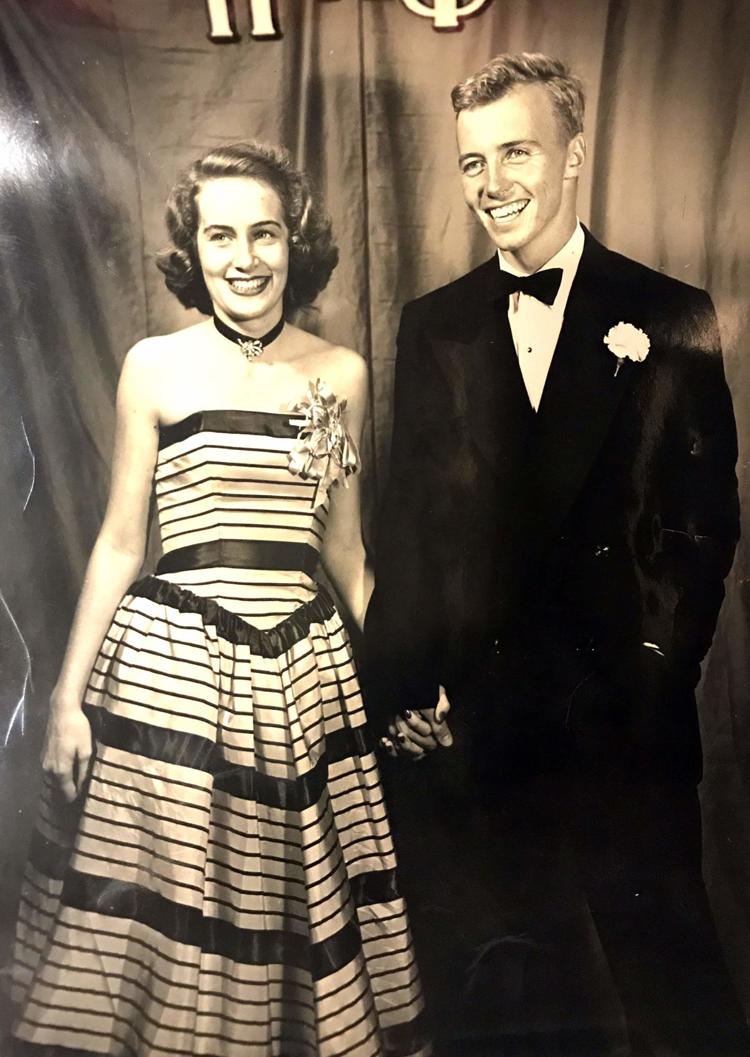 Q: How did you get into broadcasting?
A: In high school, one of the local radio stations called the office and asked, "Do you have any kids who want to work bad hours for minimum wage?"
That little radio station job went on for five years. That job taught me a lot about communications, getting rid of my Butler County accent, learning how to deal with people.
In June 1978, a local TV station, Channel 33, called me and wanted to know if I'd want to do the weather on TV. They'd heard me on the radio.
No high school counselor ever told me that this was a viable career option. My major was electrical engineering. I'm thinking, "They're paying me to do this? This is remarkable."
Within three months, I got an offer to go to Channel 12 in Montgomery. The next year, I went to Channel 13 in Birmingham. I was 23 years old, and I was the main weather guy.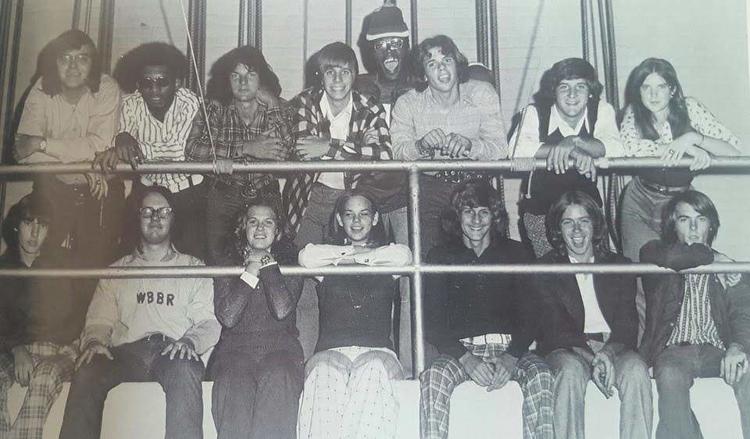 Q: April 27, 2011. You have said that was a life-changing day.
A: I had been through a day like that in 1974 — the same type of event — but this time it happened on my watch: 62 tornadoes in one day; 252 people died.
I've been doing weather in Alabama for 41 years. Those are my people. I try to weave myself into the culture and fabric of these people. It's like your family members just died.
It was our finest day and our worst day. I'm focused on those who died. It crossed all lines. High income-low income. City-country. Infants-old people.
The warnings were excellent. The lead times were really, really good — up to 45 minutes. I thought the death toll that day should have been 30. There are 222 people who should have been with us today.
I'm trying to memorize the names of all who died. It's taking me a while. But this can't happen again. We had to find out what went wrong.
Q: How did you go about finding out what went wrong?
A: We worked intensely with social scientists for eight years to get better at what we do. What we learned is that what we don't know the social science side of it. So much of it is beyond the physical science; it's communication and human behavior.
A: We've learned why people died. Some of it is on our hands. One reason was a high false-alarm ratio. For 2011, more than 80 percent of the warnings were false alarms. People got conditioned to hear warnings and think nothing was going to happen.
We also learned that people depended too much on sirens. You can't hear a siren in the house during a raging storm, in your sleep.
We also did a very poor job of teaching people one more step you should take after you go into your safe space: You need to be wearing a helmet. Most people who died, died from blunt force trauma. If they'd had a $5 bike helmet from Walmart, they might have survived.
People also bled to death in fields because first responders couldn't find them. So get a portable air horn and stick it in your pocket.
Many people had their feet shredded because we didn't tell them to put on hard-soled shoes.
And we now know that most people can't find their house on a map. We're using maps, and people can't find their house on a map. It's a foreign language. We have to move past that. If I could wave a wand to get people to learn mapping …
Q: When I first moved here, I had trouble finding Calhoun County on a map, until I realized it was the county that looked sort of like a fat stegosaurus sitting on its hind legs.
A: Yes! People also think we issue warnings based on counties, but we haven't used whole counties in 10 years. We use polygons. That's why I push, "Respect the polygon." If you hear your county is under a warning, that doesn't necessarily mean you.
We have had cases where business and hospitals were going through their tornado plan when they were not even close to the polygon. That's expensive.
We have a lot of power and responsibility. If you put somebody under a tornado warning, that's a big deal.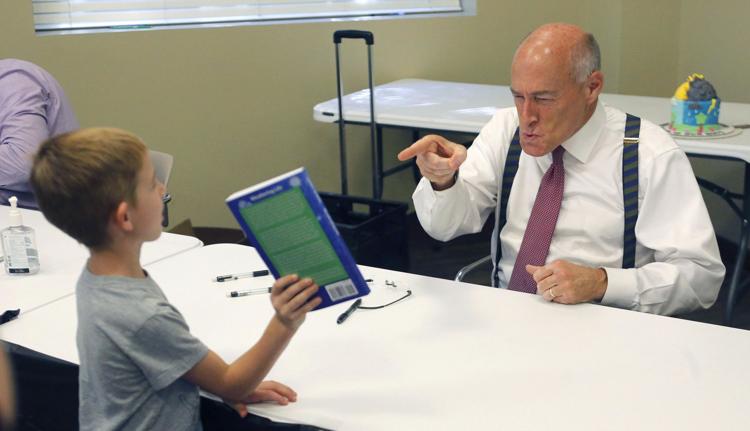 Q: What's a typical workday like for you?
A: On a normal day, my alarm goes off before 5 a.m. For a long time it was set for 4:52 a.m., now it's closer to 4:30. I do a three-hour shift at my house. I have a green wall in my house, and I can do video and broadcast from home. I'm on ABC 33/40's "Good Morning Alabama" show. I do "The Rick and Bubba Show." I do the weather on 24 commercial radio stations around the country. I'll write a blog post. I do a video called the Weather XTreme Video. All that is from 4:45-8 a.m.
Then I try to spend a little time with my wife. Most couples talk at night. We talk in the morning, because I can't guarantee I'll be home at night.
Then I'll go speak somewhere.
Q: You're always speaking somewhere.
A: During the school year, it's schools, two or three a day. I've gone as far as Nashville and Atlanta. In the summer, it might be a senior group or a Rotary Club. I do something every day speaking to people.
Q: When do you actually go to the TV station?
A: About 1 o'clock. At 4, 5 and 6, I do the news. Then I try and go home most days at 6:30 to see Karen — if the weather's OK. I'll go back and do the late news at 10. Then I'll go back home and answer emails.
The 100-pound monster is social media. It never stops. I try to answer every question directed at me on Facebook and Twitter. I mean, of all the weather people in the world, these folks came to me. I'm honored.
I go to bed most nights at 1 a.m. I'm only sleeping from 1-4:30 or so. Which is probably not good.
Q: Is social media a force for good, or for evil?
A: It is a good thing during severe weather. I will get photos of storms and tornados that I need to tell my story. I couldn't have dreamed of that in years past.
It also allows us to push critical information out to people who don't use traditional media. I use Snapchat to reach high-school kids with tornado warnings.
Instagram has become really important in this market. We're reaching a lot of older people (my age) on Instagram who have escaped from Facebook, because Instagram is a happier place.
Q: What's a severe weather workday like for you?
A: Obviously, I don't go home for dinner. I often have to get up earlier to do production. My focus goes exclusively to television. They pay me to be there BEFORE something happens. The object of the game is never to be caught away from the station when there's a tornado warning. 
What most people don't realize is that we spend many, many hours at the station for a potential weather event — and nothing happens. But I have to be there. If there's a tornado warning, I have to be on that green wall.
Q: What's it like in front of that green wall?
A: On really active severe weather days, it takes an incredible amount of concentration. People see me on the screen with a computer in front of me, a tablet down there … I'm looking at eight chat sessions with weather service offices, a Slack channel, six-eight live streams from people out in the field, all our social media feeds.
Looking at all this stuff, I focus on how to be a good storyteller and tell the message.
You have to totally clear your mind of emotion — maybe a relative is in the path of these things — and don't worry about technical issues, because something always goes down during one of these things. Just focus on what you're called to do.
Q: What's the longest you've ever been on the air?
A: Hurricane Ivan, 2004. It was probably over 15 hours without a break.
Q: What would you be doing if you weren't doing weather?
A: I'd be a third-grade science teacher. Those are my people. We connect on a deep level.
Q: What do you think sets you apart from other weathermen?
A: I think what might give me an advantage is the fact that I've been here for so long. You learn the special microclimates of the state. Its geography. Its culture. Most importantly, you learn the people.
When I'm on television, it makes no sense to say, "There's a tornado 14 miles southwest of Clanton." But if you can tell them, "It's near Bone's Backstreet Barbecue" — everybody knows where it is.
I know this place like the back of my hand. I've been in your schools. I've been in your restaurants. I've driven down your streets. I take the roads less traveled.