When the going gets tough, the tough get going. The gardeners know exactly where to go: outside.
A garden is the perfect place to separate from the problems of human existence. When I feel tossed by a stressful event or overwhelmed by daily life, I head to the garden.
There is always some mindless chore to quiet my thoughts: watering, weeding, removing spent flowers, pruning a few twigs. These activities, however mundane, invariably leave my mood lighter, with the satisfaction of a job completed.
Other times, I might simply sit in a chair and contemplate the world that is my garden. Whether I am busy or quiet, this connection to nature brings calm.
An article in The New York Times in July called "I'll Be Out in the Garden, De-Stressing," wrote of the healing effects of a garden. A tornado's wrath left the author, Huma Yasin, with a changed landscape. A once shady place turned into a bright sunny spot (sounds familiar), and she and her children planted a vegetable garden.
It, like so many others, started small and got larger by the season. It became not only a place to provide the family's food but a family activity and a means to connect the family to something larger than them – the out of doors.
Although they often faced the inevitable frustrations of gardening – unexpected freezing weather, drought, unending rain, disease, pests — the garden's positive effect on her life was transforming. She wrote that the garden, like life, asked her "to just show up and do my best."
The article goes on to report:
• A 2016 study by the American Psychological Association indicated that more people are reporting stress that affects their health. Job issues, illnesses, divorces, tornadoes, financial setbacks and relationships that fall apart are inherent parts of our lives.
• Participants also reported "they were not taking enough active measures to combat the effects of stress in their daily lives."
• Nearly seven in 10 Americans are exhausted by the daily news cycle. (AMEN!!!)
Gardening helps with all of the above.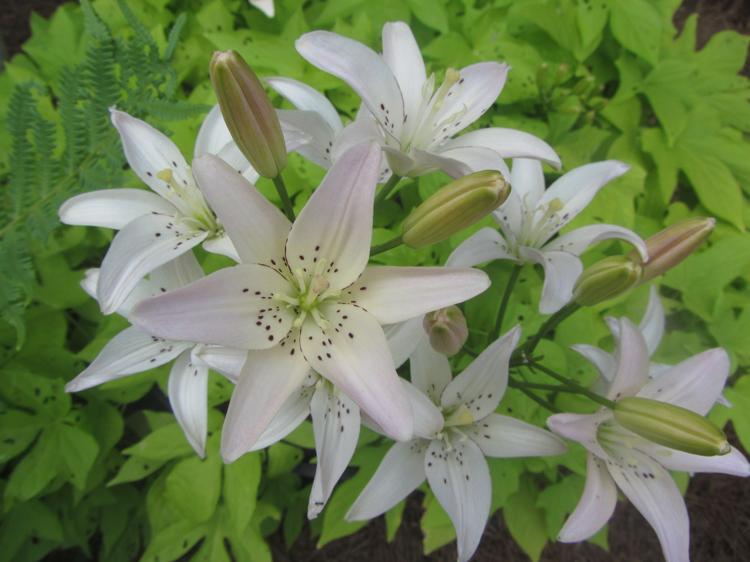 Gardening boosts mental health
Master Gardeners and others who tend a garden recognize its power to heal mind, heart and body.
Community vegetable gardens are popping up in areas beset by poverty or other problems. Urban parks appear where residents can relax and enjoy being outside. Schools are investing money and manpower to create outdoor classrooms. Gardens are designed to allow those with physical disabilities to get up close and personal with soil and plants.
The keepers of the garden become healthier people. Yasin cited a Harvard study that indicates that "women who lived near vegetation lived longer and had lower levels of depression."
Growing a beautiful bouquet of flowers can soothe a battered soul. Staring into the face of a vibrant pansy and stroking its petals can soothe even my foulest humor. Eating tomatoes that we grew ourselves is a triumph of its own kind.
Gardening improves the physical as well as the mental. I am sure dragging gallons of water around a garden counts for something.
The proliferation of stunning public gardens and Master Gardener courses bears witness to the joys of the garden.
From my 40 plus years of gardening:
• A garden, whether it be vegetable or flower, brings an immense feeling of satisfaction (i.e., a neat well-maintained garden; a weedy spot only causes more stress). Caring for plants is a positive experience. When we keep a plant alive and healthy, it is a great accomplishment (at least for me).
• Planting a garden brings out our creative side as we research plants and design a garden. We use our newfound knowledge to prepare the soil, install the plants, maintain them, enjoy the fruits of our labors and lastly clean up that project in preparation for the next one.
• Tending a garden teaches us the great skill of patience, as we wait for the lily to bloom or the tomato to ripen.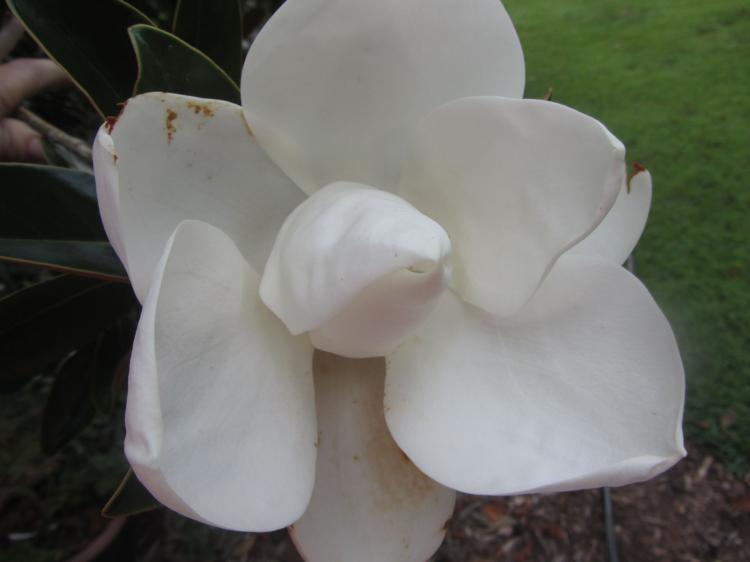 Gardening boosts physical health
From The Michigan State University Extension:
• "Gardening is associated with mental clarity and feelings of reward."
• "Moderate-intensity activity for 2.5 hours each week can reduce the risk of obesity, high blood pressure, type 2 diabetes, osteoporosis, heart disease, stroke, depression, colon cancer and premature death. … Additionally, those that choose gardening as their moderate-intensity exercise are more likely to exercise 40 to 50 minutes longer on average than those that choose activities like walking or hiking."
• "A 10 percent increase in nearby green space was found to decrease a person's health complaints in an amount equivalent to a five-year reduction in the person's age."
• "Exercising both the arms and legs is recommended to help prevent illnesses like coronary disease. With most everyday activities only involving the arms, gardening is a great way to incorporate the entire body while exercising."
• "The Journal of Health Psychology compared gardening to reading as a stress-relieving activity; test subjects that gardened experienced more significant decrease in stress when compared to the subjects that were assigned to read."
Gardeners know that gardening makes them healthier, happier people — and they also see the increase in property value that a beautiful yard brings. That reduces stress, also.
Have I convinced you yet? Give gardening a try. You will not only like it, you might love it and be healthier, too!
Sherry Blanton writes about gardening for The Anniston Star. Contact her at sblanton@annistonstar.com.