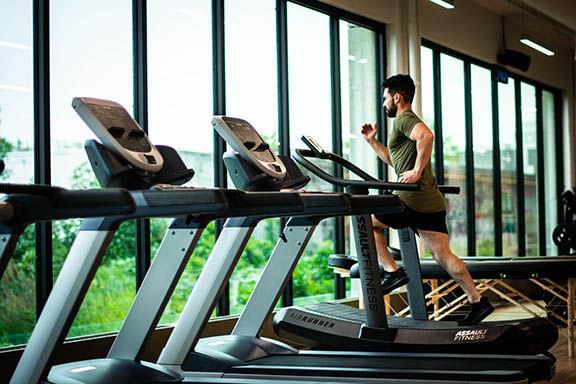 Eight facts about fitness and health you may need now for your physical and mental health:
1. Exercise is a mood elevator.
It is a fact. Feeling grumpy? Go for a run. Feeling mentally exhausted? Go for a hike. It doesn't take much effort to change your mood from bad to good. There are too many brain benefits to even list.
2. If we knew that exercise can ward off disease, wouldn't we just do it all the time?
Well, it can! It can improve insulin sensitivity, burn off unhealthy belly fat, and help lower blood pressure and cholesterol, to name a few. It's also good for our immune system, which comes in handy as we speak. And all that blood pumping benefits your brain. A lot.
3. Remember back in the day when we were all taught to stretch before we worked out?
That just makes no sense, because your muscles would be cold. If you ever go to a 5K run, you will notice many of the runners are running before the race starts. That makes sense. Be sure and stretch AFTER warming up, and throw in some yoga for functional flexibility.
4. One heart rate doesn't fit all.
When you are exercising, your recommended heart rate is based on your age. Your maximum heart rate is simply 220 minus your age. When exercising, your heart rate zone should be 60% to 85 percent of your maximum, depending on certain factors. The older you are, the lower your heart rate zone is. Other factors — including your fitness level, conditions or even medical issues — can move that up or down. But don't fixate on the number. How you feel while exercising will tell you almost all you need to know.
5. Do you think you are too busy to exercise?
Is that what you tell yourself? Make it a habit now. Do it for your future life. Do it for your sanity. Do it for your family. And remember, exercise can be cumulative. Do 15 minutes in the a.m. and 20 minutes in the p.m. It all adds up. Make time for your health.  
6. Exercise is a wonderful way to build your friend group.
And all things exercise are way more fun in a group or in a class. Everyone needs that friend who won't let you slack off. And you are more likely to stick to it and stay motivated if you have someone to share your time with and bond with.
7. Injuries will happen.
You would be a rare bird if you have never had an injury that kept you from doing your favorite exercises — especially if you are over 50. I just found out a few months ago I don't have an ACL/anterior cruciate ligament in my right knee (again). If you see my missing cadaver ACL laying around, let me know. I would like to have it back. Yes, injuries will happen. Don't let that stop you. March on.
8. Food intake and exercise go hand and hand, with food inching its way ahead in the "why can't I lose weight?" category.
You really are what you eat. Your body will function like it is supposed to if you are eating whole foods, lean proteins and fruits and vegetables. Junk food makes you feel sluggish. And hydrate all through the day. It matters.
Make time for yourself, and involve your friends and family. Exercise can be contagious, and results are very contagious. Set an example for your loved ones to follow. Stay physically and mentally strong this year, because my guess is we will all need that just to get through 2020!
Ann Angell is a certified instructor and personal trainer. She is fitness director for the YMCA of Calhoun County. Her "Fitness Over 50" column appears the third weekend of each month.