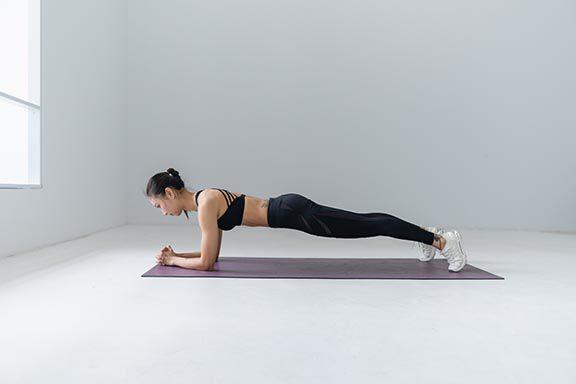 Here we are. Still dealing with a pesky virus and still trying to figure out how to stay fit while we are out of our normal routines. Those of us over the age of 50 need to stay as active as possible, especially during such stressful times.
Right now, there is really no good excuse not to stay fit and even become stronger. You can invest in your future health right from the comfort of home. Little or no equipment is needed, maybe a set of free weights or just your body weight.
Hopefully, soon we will be able to get back to what's normal for our fitness regimen, but until then we can do this at home. You must be motivated to do the work though.
One thing I wish I could get everyone to understand is that it is not easy, it is work! Working out to get stronger and get the results you want will be challenging. Or it should be, because if you are not being challenged, you probably won't see any changes.
It is not "walk around the block" or "do 10 push-ups and you are done." If you are not being pushed by your workout, you need to get another workout.
When trying to get stronger, we must fatigue our muscles in order for that to happen. Upper and lower body strength is super important as we age, and core strength too.
Exercises that you can accomplish at home are many: push-ups, chair sits, planks, squats, wall slides and many more. If you combine all of these together and do enough reps, you will have a pretty good starting strength workout.
On alternating days, add in a walking routine, biking or swimming workout. You will feel so accomplished when you do!
For all these exercises, start with 1 set of 10-15 repetitions and build up to 3-4 sets over time.
Work around your issues with modifications. Everyone at some point will have back, knee, hip or shoulder problems. It is part of aging. Don't let that be an excuse not to do anything active. Focus on what you can do!
Let's break these exercises down so you can do them properly.
Push-ups: These are so many ways to do push-ups. On the wall is the easiest, if you are just starting out or can't get on the floor. Build up to 3-4 sets of 10-15 push-ups, 2-3 days a week. Try to move towards getting on the floor with your push-ups. Knee push-ups are fine.
Chair-sits: Moving onto lower body, chair-sits are a wonderful functional training exercise. We all have to get up and down many times throughout the day. So, practice it by sitting in your fave chair and then stand right back up 10-15 times. Repeat for a few sets. This is a great way to add leg strength and keep you functional.
Planks: This exercise is very challenging but extremely useful for keeping your core strong. Go to the floor and hold your body as flat as possible while on knees or toes, elbows or hands. Doing a plank down on your elbows is more difficult than doing a high plank on your hands. Doing a plank on your knees is easier than doing one on your toes. The closer to the floor you are, the more challenging.
Planks have so many variations it's crazy. Find one you can do and build up to holding it for 1 minute. Believe me, it is more of a mental challenge than a physical one.
You can also try planking on the wall, but the effect will be diminished because of the lack of gravity on the core.
Squats: For your lower body, try squats or wall slide squats. If you are just starting out, start with your back against the wall and slide down and up the wall 10 times. Go only as far as you feel you can, and not below a 90-degree angle.
Incorporate these exercises several times a week and add more that you feel comfortable with as you get stronger.
Use your exercise hour as the foundation for a complete day. Then on other days get outside and enjoy the incredible beauty of our area.
Creativity is a must during this time, and exercise is a must to reduce the stress and anxiety of the current mood. Make sure you are staying hydrated and getting plenty of sleep. Think outside the box for the time being. It will pay health dividends when this is over.
Ann Angell is a certified instructor and personal trainer. She is fitness director for the YMCA of Calhoun County. Her "Fitness over 50" column appears the third weekend of each month.