When "A Raisin in the Sun" debuted on Broadway in 1959, it changed American theater. The play was written by a 28-year-old African-American woman, Lorraine Hansberry, and all of the characters, save one, are African-American.
When CAST community theater presents "Raisin" in Anniston this week, it will also be groundbreaking. For one thing, it will be the first CAST play to have an African-American director, 28-year-old Stephonn Ammons.
A native of Anniston, Ammons has been performing with CAST since 2005.
"The president of the CAST board, Howard Johnson, has made it clear several times that he doesn't understand how he can be in a city that has such a huge population of African-Americans but that's not reflected in the audience that comes to see the shows, and it's not reflected in the shows they do, or the actors who are in them," Ammons said.
That has been changing, with CAST shows like "Hairspray" in 2016, "Smokey Joe's Cafe" in 2017, "The Wiz" in 2018, and now "Raisin in the Sun."
Ammons said that when one of the actors saw the audition notice, he asked somewhat incredulously, "CAST is doing 'Raisin in the Sun'?!"
Ammons' answer: "Well, why wouldn't CAST be doing 'Raisin in the Sun?' The CAST I've come to know, of course we're doing those kinds of things. We want to. Why not? With the way things are in 2019, it's time.
"I'm not the only person my age kind of stepping up out of nowhere. There's a lot of people who have been there, under the radar. Once they threw us the ball, we caught it and ran with it."
"Raisin" will feature some new faces in the cast, such as Rodney Fomby, and some old faces in new roles. Connie Suttle, a longtime ensemble performer with CAST, will have her first leading role.
"It really is a phenomenal opportunity — not only for me but for Anniston — to even be able to perform a piece like 'Raisin in the Sun,'" Suttle said. "To me, it's very emotional. 'A Raisin in the Sun.' In Anniston."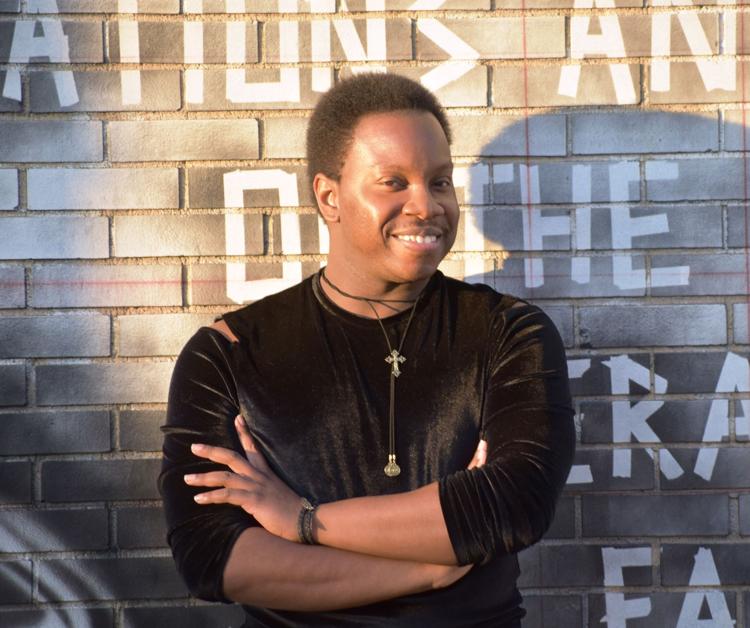 Since Stephonn Ammons' first-ever role on stage — a few lines in "The Best Christmas Pageant Ever" when he was 15 years old — he has been seeking out new challenges.
He graduated from Anniston High School in 2008, then from the University of Montevallo in 2012 with a degree in musical theater.
After returning to Anniston, he purposely tried to find day work so that he would have nights free for theater.
He learned how to sing with an accent. He learned how to do choreography.
"Really, until recently, I never got big name roles. I was always the happiest, strongest singer in the ensemble. And I was happy to do that," Ammons said.
Most recently, he played Audrey II in Theatre of Gadsden's "Little Shop of Horrors," and The Lion in CAST's "The Wiz."
And now he's directing for the first time.
So how's it going? "People say that doing things that are difficult is like herding kittens. I say directing is like herding kittens that are ghosts," Ammons said. "I think things are going to happen. I can't really see them, but I can feel them."
It took a while to cast all of the roles for "Raisin in the Sun." "To be honest, the community and network of people who even want to be in community theater is small, and an even smaller portion of those actors are African-American," Ammons said. "And this is a show where the people who are African-American have to be African-American, and the people who are white have to be white."
As a director, he is challenging his cast to make it real. "When it comes to good theater — if you're watching it or if you're doing it — you know when something feels right. It feels honest," Ammons said.
"Raisin in the Sun" centers on an African-American family in 1950s Chicago. The patriarch has just died, and the family is at odds over how to spend a $10,000 life insurance settlement. Son Walter wants to use the money to open a liquor store. Mother Lena wants to put a down payment on a house in a better — white — neighborhood.
The title comes from a Langston Hughes poem. What happens to a dream deferred/Does it dry up like a raisin in the sun?
"There is a lot of of sadness and tragedy in 'Raisin in the Sun,' and a lot of it is because of racial tensions back then," Ammons said. "We've all felt some degree of that. Maybe not with those specific acts of discrimination, but in some ways we can all relate to the unexplainable moment when you hear, 'Well, that's not for you. That's for someone else.'"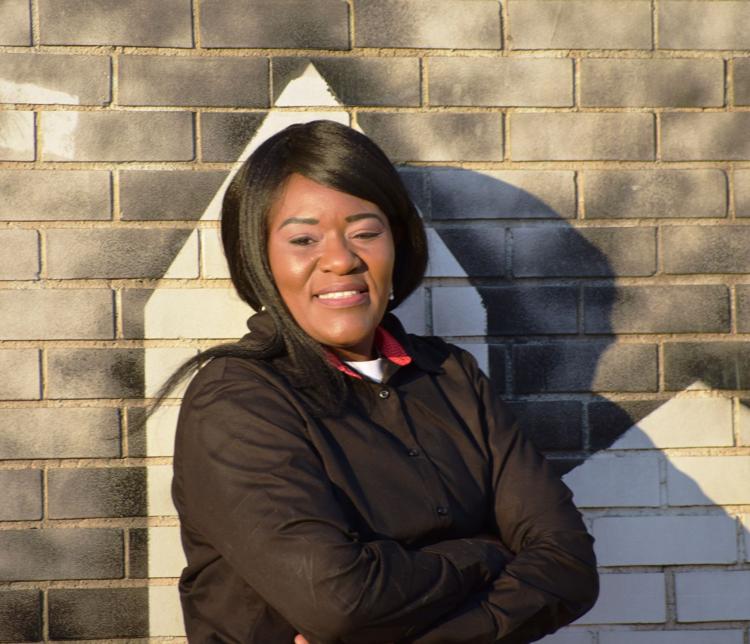 Connie Suttle, a manager at Honda Manufacturing who lives in Talladega, has been acting in CAST plays for 10 years: "Hello, Dolly!," "The Wiz," "Oklahoma!" "Camelot," "The Lion, the Witch and the Wardrobe," "Dearly Departed," "Guys and Dolls," "The Music Man," "Little Shop of Horrors," "Rocky Horror Picture Show," "Smokey Joe's Cafe."
"Oh, 'Smokey Joe's' was my favorite," Suttle said. She was a featured singer and dancer. "It was a turning point. At that show, I wasn't hidden. Every show I've done, I was either hidden or was only there to embellish the show — and I was happy to do that, because I just wanted to be in the show."
And now she has a leading role. For "Raisin in the Sun," Suttle is playing Lena, the matriarch of the family. Her real-life grandson, Quvontae King, is playing her grandson in the play.
Like her character, Suttle grew up on the south side of Chicago. "My mom had five kids. She raised us all right, raised us to be God-fearing, made sure we stayed on track. We grew up in the projects in Chicago. We fought for our lives and our existence."
Some of the conversations her character has in the play mirror those she has had with her own children. Her oldest child is 32, and her baby boy is in college.
The character of Walter, her son in the play, wants something more. "My son, he wants bigger and better things, but his job doesn't take him there," Suttle said.
"Ruth, my daughter-in-law in the show, is so much like my actual daughter. My daughter just wants a better life, and she's struggling to get the life that she wants. She wants it to hurry up and get better. But she sometimes doesn't see it happening."
At age 50, Suttle is the oldest member of the cast, and she has found herself teaching the younger actors about the dark side of civil rights history.
"They need to understand why some of the things were the way they were. I tell people it's all fine and dandy that the world is all modern and updated — but it makes it really hard for our kids today to understand the struggles. Most times, they don't want to hear it, and don't want to see it. All they want is what they see now."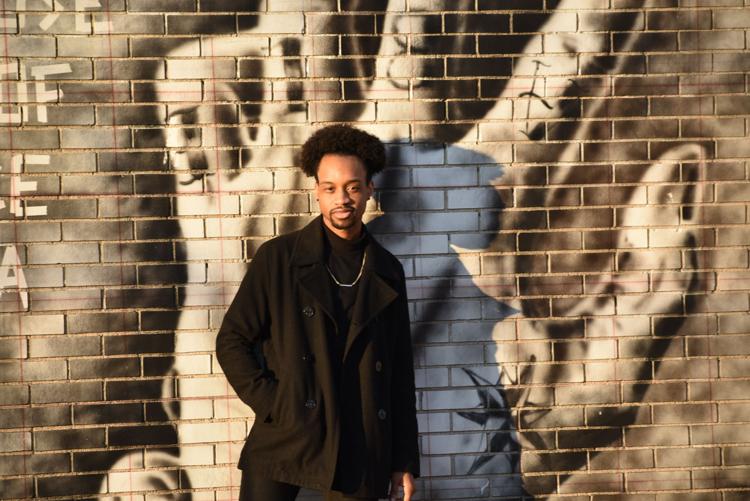 For Rodney Fomby, age 25, "Raisin" will be his first time on stage with CAST. He is playing Walter, the son who is torn between his own desire for money and his mother's admonitions to rise above.
"Walter is looking for that $10,000 check to come in the mail," Fomby said. "Even if you live in a nice house, everyone is looking for that one thing that can change your life forever."
Fomby grew up in Anniston, and was theatrical from the very start. "In elementary school, I used to play 'choir' on the playground. I'd get the kids together and we'd have church. I'd be the pastor and they'd be the choir. We were running around the playground singing songs. Even then, the teachers always let me be me."
He graduated from Anniston High School in 2012. His senior year, he took a drama class — "but the drama teacher was also the computer teacher, so it wasn't really like a drama class," he said.
But everybody knew that he wanted to act, and some of the other teachers asked him to put together a production for Black History Month. "We wanted to break the norm of black history productions: saying the same poems, talking about the same people every year," Fomby said. Instead, the show brought in elements of African dance and the Harlem Renaissance.
Fomby graduated from Alabama State University in Montgomery in 2016 with a degree in theater arts. "Most of my peers in the drama department had been doing theater for years," he said. "Coming from Anniston High, with no drama class, I didn't know anything. It was a culture shock." Even so, he was cast in lead roles in three plays his freshman year.
After graduation, Fomby moved back to Anniston and got re-involved with his church, Thankful Baptist, where he writes and directs productions and teaches Sunday School.
He's also volunteering at Anniston High, helping the students with this year's Black History Month production. "I want the kids to see themselves as powerful individuals, so they can grow to be adults who already know who they are, and love who they are — and pass that down to their children."