icki Dickoff's film about exonerated death row inmates screened at Birmingham's Sidewalk Film Festival on Saturday.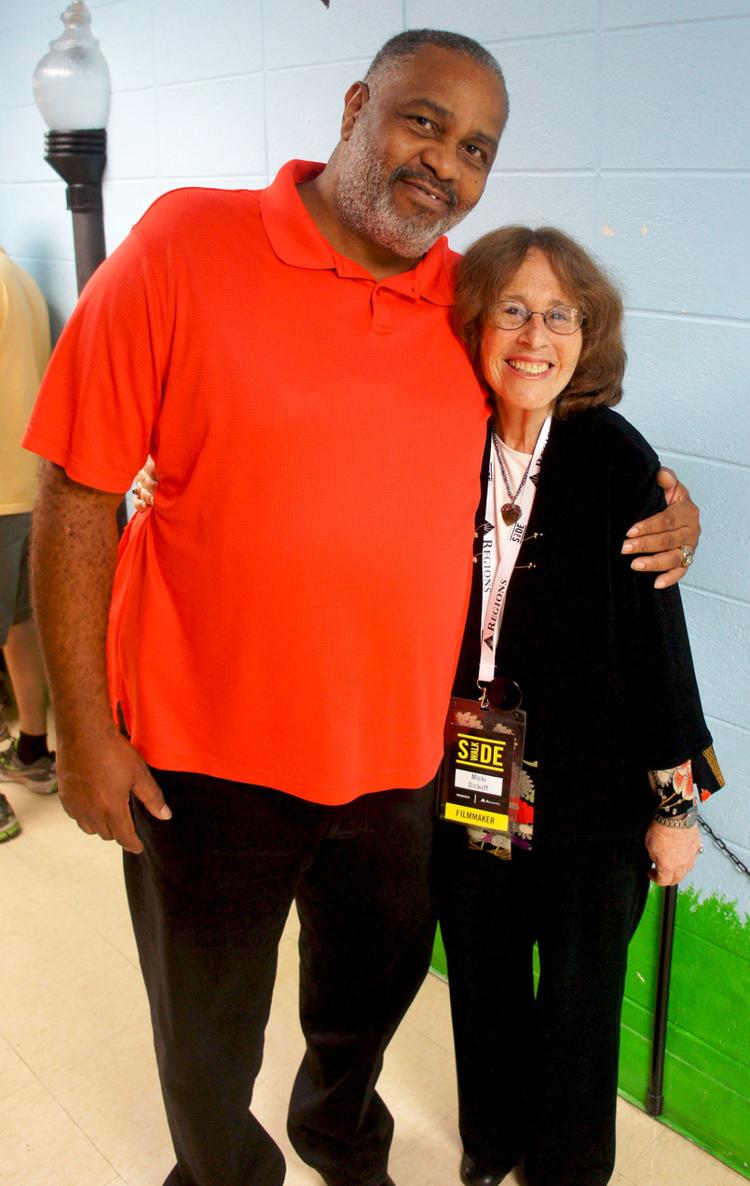 During the Q&A session afterward, Dickoff called attention to three people in the audience: three of six men who were wrongly placed on Alabama's death row.
One of the three, Anthony Ray Hinton, came up to speak to the audience about his 30 years on death row in Alabama.
"Innocent people are put to death in your name," he told the audience.
Hinton was released from prison two years ago, but Dickoff told the crowd at Sidewalk that had he been sent to death row with Alabama's new Fair Justice Act in place, he would likely be dead. The act has streamlined the appeals process for death row inmates, making them exhaust all avenues for appeal much earlier than before.
Dickoff said that means more innocent people will die in Alabama.
"What happens when you're poor is that it takes this kind of time to get someone to help you," she said.
Hinton, for example, got help from the Montgomery-based nonprofit Equal Justice Initiative.
Dickoff's film, "The Gathering," profiles a group called Witness to Innocence. Much of the organization consists of exonerated death row inmates, their families and their supporters.
Witness to Innocence serves as both a support system for the exonerees and an advocacy group working against the death penalty.
In her film, which was commissioned by Witness to Innocence, Dickoff interviews members of the group during its annual conference.
"It was emotionally heart-wrenching," Dickoff said. "I wasn't sure how they were going to open up to me, but they did in the most personal human way that anyone could."
The exonerees tell about being in prison while their mothers die, about missing their children's first words, first days of school, and about coming out to a world of iPhones when they don't know how to work an ATM.
According to Dickoff, 159 people have been exonerated from death row since 1973.
"Alabama should think twice about the Fair Justice Act," Dickoff said. "Because it's neither fair nor just."
Assistant Metro Editor Daniel Gaddy: 256-235-3560. On Twitter: @DGaddy_Star