The art process may provide endless possibilities, as hardworking painters, seamstresses and craftsmen prove with their work in the current exhibit at Nunnally's Custom Frame & Gallery in downtown Anniston.
Auditioning for a musical in Birmingham resulted in roles for two area actors, while exciting possibilities await children and adult students in summer enrollment with The Music Box in downtown Anniston.
This summer, follow these artists' examples. Take advantage of opportunities, work hard and see what happens.
New art exhibit at Nunnally's
The three featured artists in the current exhibit at Nunnally's in Anniston are Tom Hutchinson, a watercolorist who works from photos sent to him but puts the subjects in a different environment; David Gunkel, a woodworker who uses fallen trees as his material for creating functional pieces; and Sonja Mull and Grace Byetima, who use authentic fabrics and patterns from Uganda for their fashions with the goal of appealing to Southern buyers.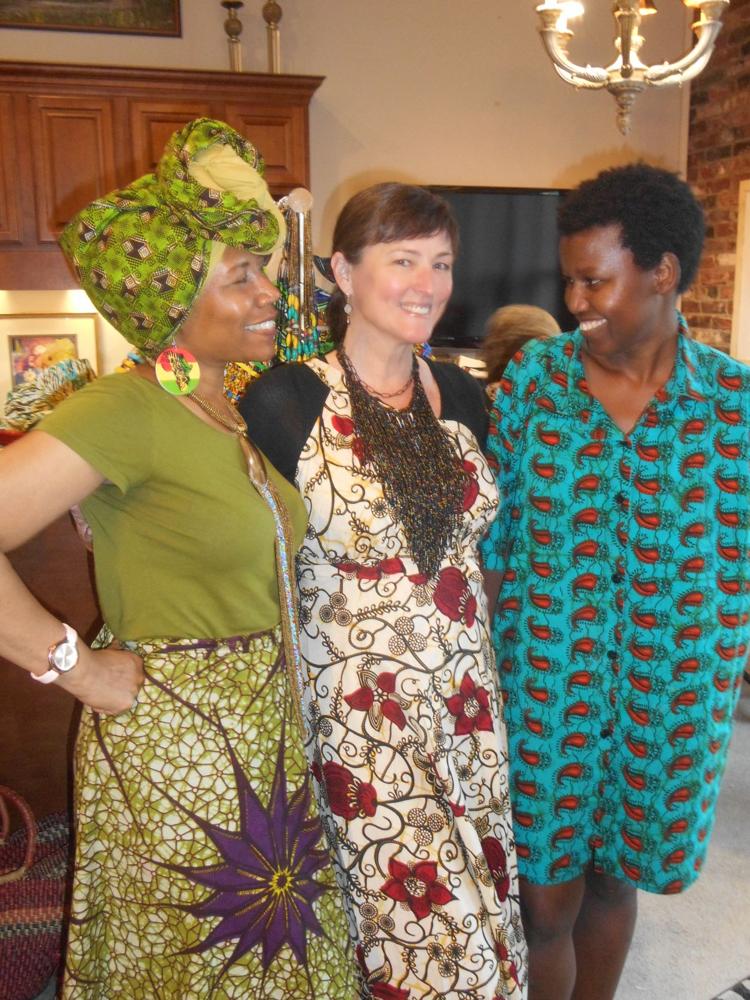 Hutchinson has worked tirelessly since January to finish the 40 paintings now on view. "I got into the show mode real quickly," he said. "I had sent the paintings I had done back to my patrons. I had to start from scratch to be ready."
He was ready. His scenes attracted a lot of attention, with 10 sales at the exhibit's opening last weekend. Using the photos sent to him, he calls on his creative skills to place the subjects into a different environment while making sure not to sacrifice the accurate aspects of the picture. There is a painting of downtown Anniston, children in the snow, two men on a fishing excursion in north Georgia, a soldier in Vietnam, and a jaguar that still lives in a protected space, thanks to Big Cat Rescue, an organization in Tampa, Fla.
"I was intimidated with the request for the train painting," Hutchinson said. "I was not used to working with something that big. But I've been learning for half a century and had a chance to work with professional illustrators. I went to work."
The train request came from Annie Ingram, who lives in the Anniston area. Her father was a train mechanic for 40 years, and the memory of him was important to the family. When their house burned to the ground, the photograph, amazingly, was the only object — although damaged — that survived.
A child holding a cup is especially appealing. "There's just something about the eyes," I heard someone say. The depiction of the peacock and the jaguar were significant challenges, the artist said.
It's been said by art teachers that a painter's goal is to make your brush do what your eye sees. That's especially hard to do if the subject is nature, Hutchinson said. "Nature is incredibly complicated to paint accurately, I mean, exactly as it exists, especially with texture and color. I came as close as I could to create the real thing, attempting to use the play of light for visual impact."
Creating nature scenes has strengthened his faith in God, Hutchinson added, especially with his study of the peacock and its markings.
"The more I get involved in painting nature, the more I believe there is a Master Designer behind these creations. This kind of fantastic creativity could never have evolved on its own."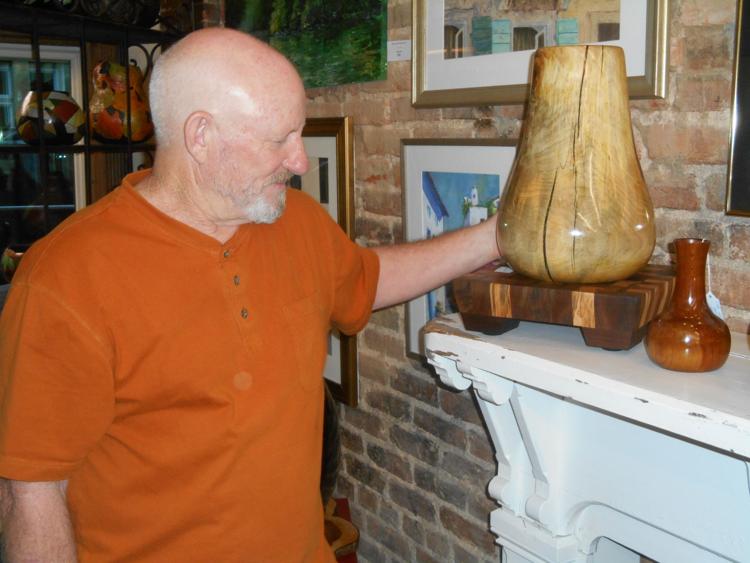 Located across the gallery is Gunkel's display, where a variety of vases and cutting boards are arranged on the shelves. He tells of a fallen chestnut tree he used for his craft, one that was 147 years old.
"Trees have their own story to tell," he said. "Their rings record their age and they have witnessed life, whether they were planted in a forest or In a home yard. I like being the one to immortalize their life and help a new chapter unfold."
Whitneys cast in Birmingham musical
Anniston actress Ramsey Whitney and her brother, Bryant, will be busy this summer with rehearsals for "Matilda the Musical" Area theater-goers can look forward to a professional production featuring these two actors at the Dorothy Jemison Day Theatre, 800 19th St. N. in Birmingham. The musical will be presented July 12-Aug. 4.
Ramsey enters the ninth grade this fall at Donoho. Bryant will be a sixth-grader at Munford Middle School.
Ramsey is double-cast as the title character, Matilda, a little girl with mesmerizing wit, intelligence and psychokinetic powers. She faces the problems of unloving parents and her school's mean headmistress, Miss Trunchbull, but dreams of a better life 
Bryant is double cast as Bruce Bogtrotter, an overweight boy. He steals a slice of Miss Trunchbull's cake and is punished by being forced to eat a whole 18-inch chocolate cake in front of the entire school.
More about "Matilda the Musical" in future columns.
The Music Box accepting new students
Lessons in music and performance are offered to adults and children of all ages this summer at the Music Box, 1918 Noble St. in downtown Anniston.
Twelve sessions are scheduled, according to owners Jean and Steven Ellison. The studios are directed by Jean Ellison, voice; Nathaniel Burch, voice and piano; and Steven Ellison, piano, guitar and drums. Additional disciplines taught will be acting, ukulele, "Mommy and Me" classes, trumpet, saxophone and clarinet. Each session is 30 minutes long, once a week for 12 weeks.
The All Stars Music Camp (for ages 5-16) will be June 24-27 from 10 a.m. to 3 p.m. each day. Registration is available through June 10. There will be a finale concert on the last day of camp. Each group will be separated by age and instrument, with an instructor and parent chaperone.
For more information, call the Ellisons at 256-624-7986.