The invitation is out: Come on in to the concert hall, the theater and the art exhibits this month. The arts are expecting you.
   You can expect a lot from the arts, too. They offer a bit of everything: visual art with paintings, graphic design and 3D design; acrylics for silent auction; bike art, a real adventure for viewers; plus a modern music band with songs that represent elements from various eras.
    It's an invitation not to refuse.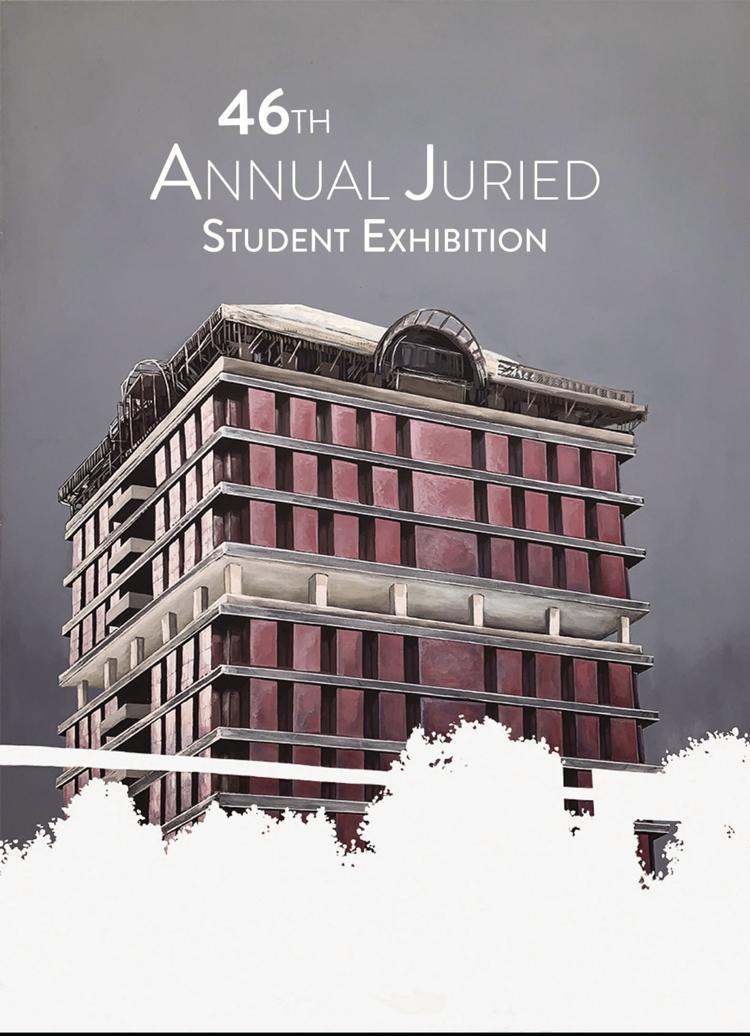 JSU student art on exhibit
  The JSU Art Department welcomes you to its 46th annual Juried Student Show, through March 21 in Hammond Hall Gallery. The exhibit will consist of selected works made by students enrolled in the Art Department at JSU. A variety of mediums and styles will be represented. At the closing reception on March 21 from 5-7 p.m., there will be refreshments and award presentations.
   "As far as the mediums that will be in the show, we have everything from drawing, ceramics, photography, printmaking to videography," said Morgan Worsham, gallery coordinator.  
"The juror is our guest artist Bridget Conn, an assistant professor of art at Armstrong State University in Savannah, Ga.
"Some of the more traditional pieces featured are our paintings, along with our photography. There are several darkroom and digital portrait images." 
     The work "Houston Cole" by Mason Holcomb, which is featured on the poster for the exhibit, caught my eye because it focuses on the Houston Cole library, a familiar place to me.
     "Houston Cole" is the first in a series of paintings by Holcomb. The series focuses on individual Southern buildings rendered in Edward Hopper-esque realism, leaving the surrounding structures white.
     According to Holcomb, the painting embodies "a community coming together to rebuild after the devastation of the 2018 tornado."
Hopper was a prominent American realist painter primarily known for his oil paintings. Many of his works capture the solitude within the modern city and the spirit of the time in which he painted using a unique color palette.
Calhoun County Historical Society meets
The subject is theaters in Anniston history at the Calhoun County Historical Society program Tuesday at 5:20 p.m. at the Public Library of Anniston-Calhoun County. The speaker is Kimberly O'Dell, local author and historian. Come at 5 p.m. for a hospitality mixer. Everyone is invited.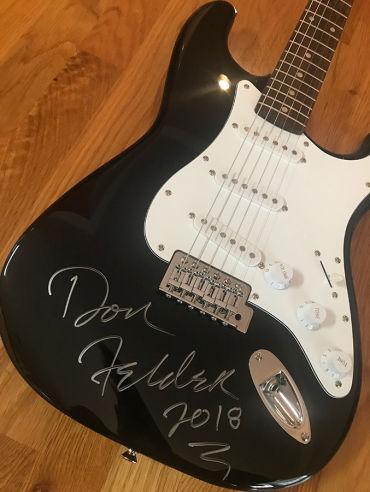 Silent auction at next Knox concert
    If the evening with KC and the Sunshine Band on March 16 isn't rousing enough, different forms of excitement are waiting in the lobby. A silent auction including a guitar autographed by Don Felder and acrylics painted on stage at "ARTrageous," a concert earlier in the season, will start at 6:30 p.m. Sealed bids are accepted through March 13. Mail to Knox Concert Series, Attn: Brenda Shaw, P.O. Box 2501, Anniston, AL 36202. The posters are acrylics on paper.
     The guitar signed by Don Felder is a Fender Stratocaster. The minimum bid is $500. The collection of posters depict Martin Luther King Jr., Marilyn Monroe, John Lennon and other celebrities, with a minimum bid of $25 for each. The proceeds go to the concert series' education outreach.
   Harry Wayne Casey and The Sunshine Band originated in 1973, followed by a continuous string of hits. The band has won numerous awards, including a songwriting Grammy for Casey  in 1976 for best R&B song, "Where is the Love," which was recorded by Betty Wright. The band's music is heard on the radio, at nightclubs, at movies, in sports arenas and at concerts  every year. Known for its funk, R&B and disco, the large ensemble has toured in the U.S., Europe, Asia, South America and Australia.
   Individual tickets are available by calling Mandi King at 256-235-2553. They are $60 for general admission and $80 for reserved seating.           
Bike art, vibrant and visual
   Donoho School students have found a new approach to promoting Anniston as a destination for tourists. With instruction from their art teacher, Sarah Landrum, they have created bike art by recycling old bikes into colorful sculptures of sorts to donate to the City of Anniston. Soon the bikes will be installed in places downtown and in potential locations along the area's bike trails, hopefully in time for the Cheaha Challenge and Anniston Criterium.  
     The students, collaborating in teams of two or three, used their Intersession Week to prep and paint bicycles after making drawings and writing about what they had envisioned. Then they painted them with enamel paints, transforming old bikes into art.
    Bikes were donated by Wig's Wheels in Anniston and by parents, faculty and members of the wider community.
   The project is not only about art, Landrum added. It is about teaching how to use this craft to improve one's surroundings. It is also about using art to market our city as a potential "Bike City, USA."
   "It is important that we build our brand and make Anniston stand out in the minds of people when they are planning their trips," Mayor Jack Draper said during a visit to the school March 4. "Ecotourism is a way we can bring money back into our economy."
   Emma Obermaier and K.B. Benkwith, both eighth graders and members of the school's mountain biking team, enjoyed giving the old wheels and handle bars new life. "I'm glad we did this," Obermaier said. "Many people don't know about the biking attraction in our area. This project creates an awareness of what we have."
    Benkwith is also very much into yard art. He has started his own landscape business for his neighbors as customers and uses color as a large part in planning his landscapes.