"A moment's insight is sometimes worth a life's experience." — Oliver Wendell Holmes.
How do you react to overwhelming problems? Perhaps looking at a Russian composer's life story, or the courage of a character in a local author's novel, will provide new insight about rising above circumstances.
Piano Festival today in Anniston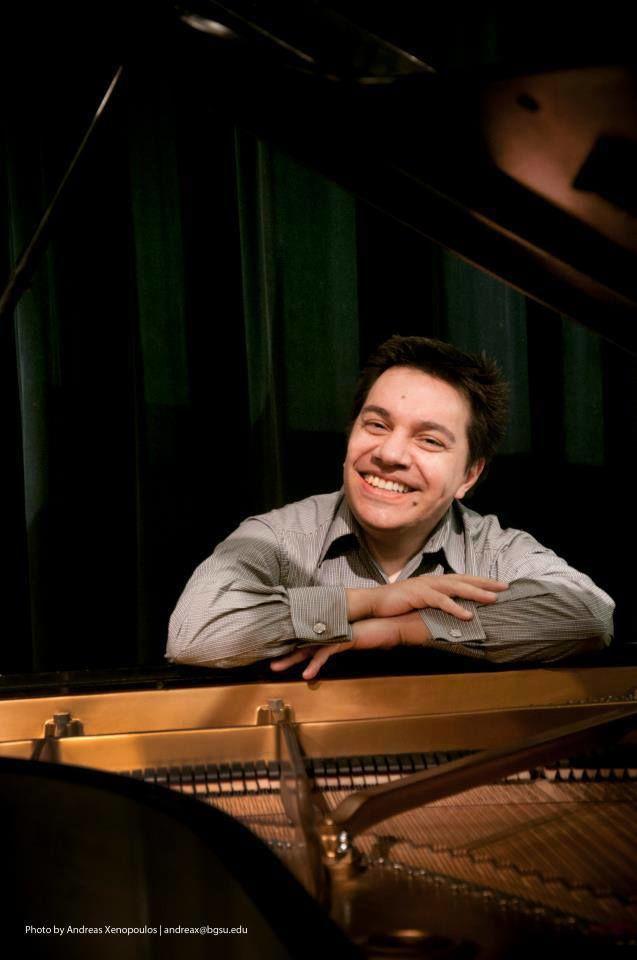 In the Foothills Piano Festival recital by Argentina-born Marcelo Lian, the program highlights two famous composers who were victorious in their creativity in spite of the odds.
The recital will be at First United Methodist Church in Anniston at 3 p.m. today.
Lian will perform Sonata No. 18, Op. 31 No.3 by Ludwig Beethoven and "Pictures at an Exhibition" by Russian musical pioneer Modest Mussorgsky.
Beethoven composed some of his finest music after his hearing loss.
Mussorgsky, who never had the leisure to dedicate himself entirely to music, was living a life of loneliness, disappointment and poverty by age 35. Yet he never lost faith as a composer.
In early life, Mussorgsky was an officer in the guards in Russia and later entered the civil service. Known for the element of realism in music, he described his art as "one that should illuminate the life of many."
The various sections in "Pictures," written in 1874, are melodious descriptions of 10 paintings by Mussorgsky's artist and architect friend, Victor Hartmann. He depicts "Gnome," a deformed little creature, with hesitant rhythms; "The Old Castle" with the sound of bassoon, saxophone and strings; "Tuileries," the famous Paris garden, along with children playing; and finally, a majestic ending with "The Gate at Kiev."
Lian has been a prize-winner in several piano competitions as well as a recipient of scholarships in Argentina and the United States.
His appearances in solo recitals include presentations in California playing on Vladimir Horowitz' legendary piano, and a Carnegie Hall debut in 1998.
In 2013, the pianist earned his doctoral degree in piano at the University of Nebraska-Lincoln.
In addition, he founded Pianists of the Americas, a new festival in Portland, Ore.
Upcoming engagements include chamber music performances in Lincoln as well as master classes in Paris.
Anniston author pens suspense novel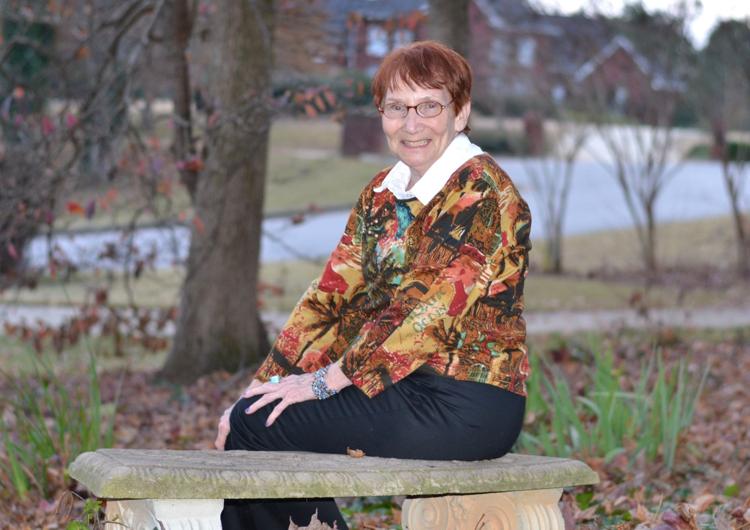 The haunting question keeps returning in "When Evil Comes Knockin'," a novel by Anniston author Louise Kilgore. But there's no answer.
When Kate arrives for a visit at her Aunt Sarah's house in New York State, she finds only an empty dwelling. This seems strange: Both women were so excited that they'd get together again.
Days go by with no news of Sarah. Her friends on the isolated mountain don't know where she is. But they know she is passionate about exploring caves, and often roams the twisted paths for new discoveries.
Emma, a friend who recently traveled with her to Canada, offers the only clue: Sarah met someone on their trip who talked about a cave on North Ridge there on Watawcha Mountain, adding what he knew about the legend behind it. It was information that greatly interested her.
After Sarah is declared missing, the sheriff directs a search. Sarah is not found, which is not surprising since the mountain has a reputation for people disappearing from its caverns and waters. Kate fears that her aunt has come up against something evil, a force Kate knows well from personal experience. But for now she is focused on searching for Sarah until she is found.
"The book is about the fight between good and evil," Kilgore said. "Evil's all around us and it's possible to rise above it. But you have to fight, and win."
Kilgore moved to Anniston in 1968 from Corning, N.Y. (Kilgore's sister lived here at that time.) She worked with the Girl Scouts of Cottaquilla Council, taught first grade at Friendship Private School and worked in accounts receivable at Berman-Gayle's department store.
The reason she loves to write finds explanation in her earliest years when the family lived in the coal mining town of Antrim, Pa. "We lived on a very isolated mountain," she said. "My mother taught school but there wasn't much money in the family. We didn't have books at home to read. So, I made my own world by writing my own stories."
Later, after various magazines published her articles, she was on her way to serious writing.
Here are a few characters that Kate meets on the mountain:
Julie, the tequila-drinking friend who lives in a large Gothic house. Her family built the nearby town called Hidden Corners in the 1800s.

Zabe, the caretaker for Julie's house. He abuses his wife, Martha, and daughter, Birdie.

Nicota, an old Native American man who shares many legends.

Marianne and Les, Sarah's closest friends, who play a large role in finding her.
The novel may be purchased at Amazon. According to Kilgore, a book signing is possible this spring. This column will keep readers updated on this event.
Historic marker dedicated today
St. Luke's Episcopal Church in Jacksonville is erecting a marker that recognizes its place in the Alabama Register of Landmarks & Heritage.
It will stand near the corner of Church and Ladiga streets and will be dedicated today between 1-1:30 p.m. Everyone is invited.
St. Luke's was placed on the Register in 1976. St. Luke's is the oldest church building in Jacksonville and the second oldest in Calhoun County.
The parish was founded on June 30, 1844, by John D. and Anna Maria Hoke, and came to include some prominent local families such as the Hokes, Forneys and Abernathys.
The church was designed by Richard Upjohn, architect of Trinity Church of New York City and founder of the American Institute of Architects, and taken from his 1852 pattern book, "Upjohn's Rural Architecture."