Cool off with some of the best cold drinks in town, from iced coffee to sweet tea, shaved ice to handcrafted soda, plus a new bubble tea café.
---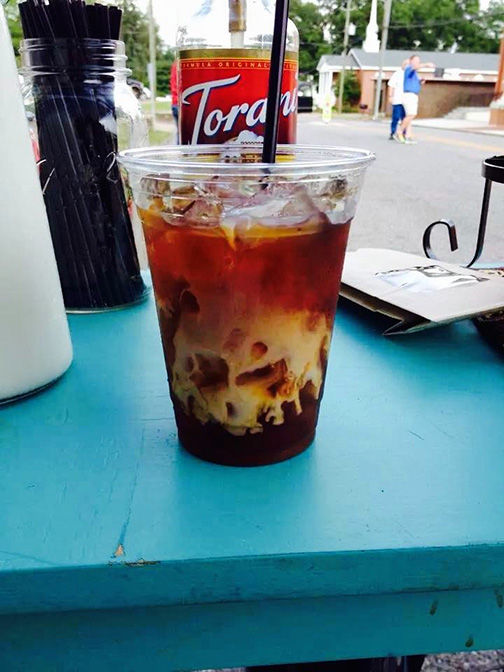 A proper iced coffee from Southern Girl
There is more to making iced coffee than just taking the leftovers in the pot and pouring them over ice.
For the best iced coffee, you need cold-brewed coffee, explained Leah Sparks of Southern Girl Coffee, a local roaster in Oxford.
For its iced coffee, Southern Girl starts with a Colombian coffee, roasted medium-dark, coarse-ground. Using a Toddy cold-brew coffeemaker, the grounds are covered with room temperature water and allowed to steep for 24 hours, then refrigerated overnight.
"It cuts down a lot on the acid in the coffee," said Sparks. "It's a rich coffee flavor, but not bitter at all."
To serve, the chilled coffee extract is poured over ice, with a shot of flavor and a splash of milk if desired. "People have actually called it an 'adult Yoo-hoo,'" Sparks said.
Southern Girl iced coffee is available at the downtown Anniston farmers market (Moore and 12th Street) from 7 a.m.-noon Saturdays through Oct. 31.
Iced coffee is also available during the Oxford Main Street Farmers Market, 3-8 p.m. Thursdays through September, behind the Southern Girl Coffee shop at 31 Choccolocco St.
It will also be available from Southern Girl's new mobile coffee shop, which Sparks hopes to have up and running by early fall. Check Southern Girl Coffee's Facebook page for updates.
---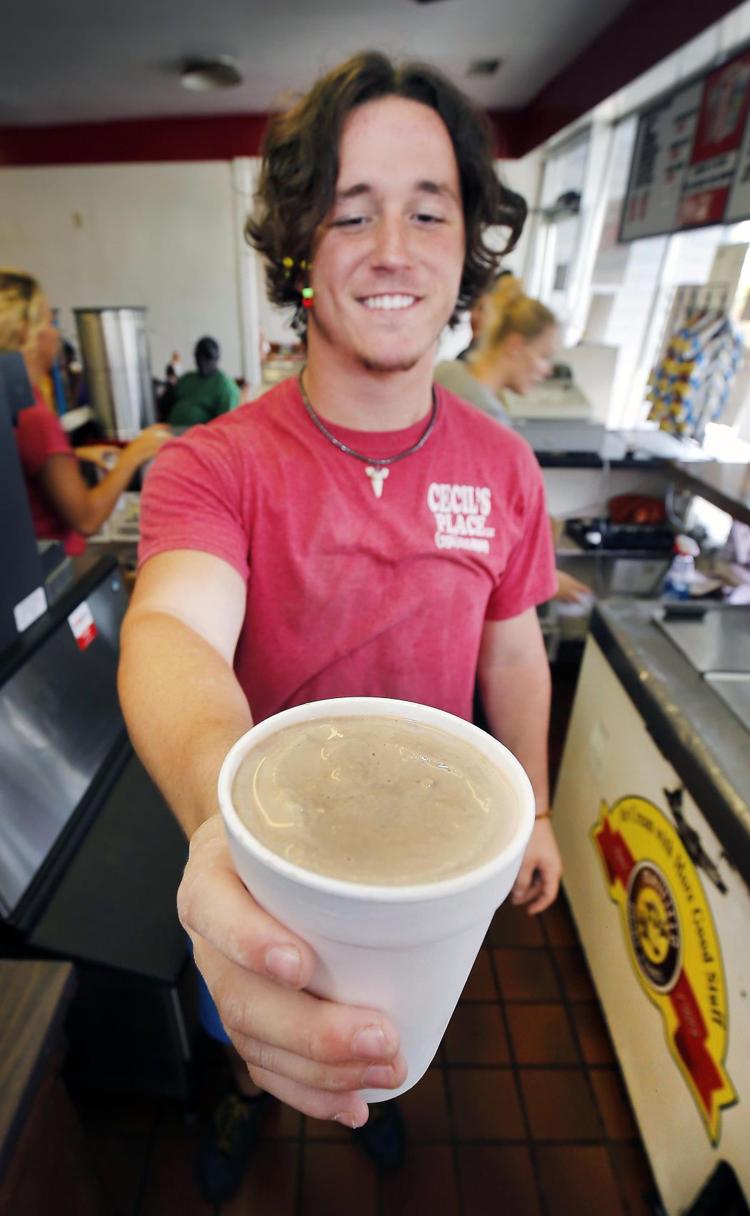 Award-winning milkshakes at Cecil's Place
Cecil's Place in Jacksonville won first place for its milkshakes in this year's Anniston Star Readers Choice awards. What's their secret?
"Fresh milk," said owner Tyler Marbut. Where other restaurants might use powdered milk, Cecil's uses fresh milk for its soft-serve ice cream and its milkshakes.
Cecil's offers hand-dipped shakes using 12 flavors of Mayfield Dairy ice cream. The most popular shake flavors are peanut butter, chocolate chip cookie dough, and chocolate, Marbut said. Cecil's also makes shakes using its soft-serve ice cream mixed with real fruit: cherries, strawberries or pineapple.
Cecil's Place, 313 Pelham Road S., Jacksonville, 256-435-8909.
---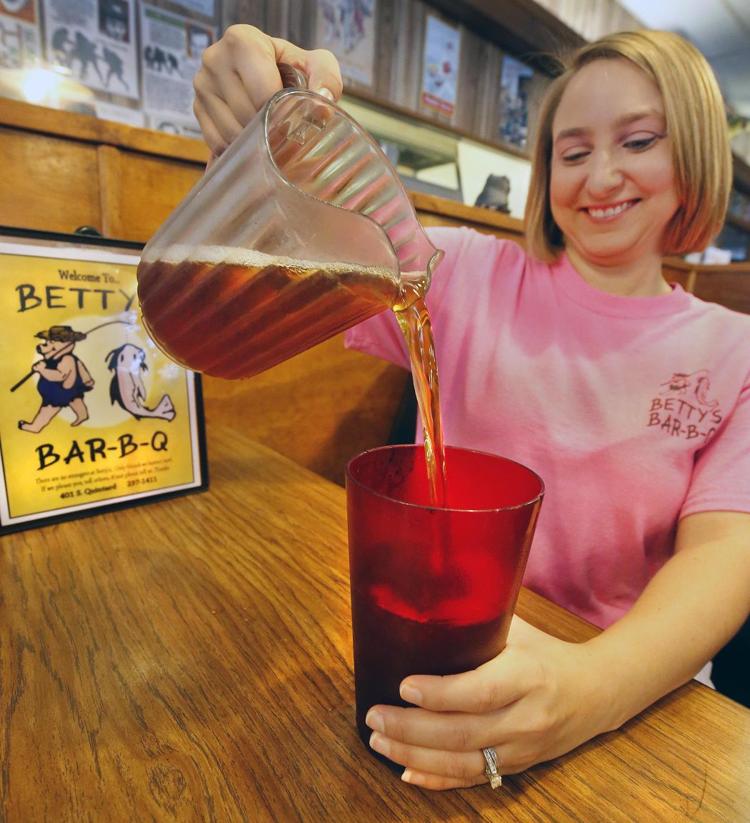 Award-winning sweet tea at Betty's BBQ
Betty's BBQ in Anniston won first place for its sweet tea in this year's Anniston Star Readers Choice awards. The restaurant goes through 100-120 gallons of sweet tea on an average day, said manager Tonya Pruett. It's a smooth big gulp of tea, sweet but not overpoweringly so.
"We don't boil our tea," said Pruett. Instead, Royal Cup teabags are steeped in hot water for 45 minutes. "We add our sugar, cold water and a little bit of ice. Easy-breezy," said Pruett.
"Well, there is one little step we do that I left out," she added. That's the secret ingredient, and Pruett isn't saying another word about it.
Betty's BBQ, 401 Quintard Ave., Anniston, 256-237-1411.
---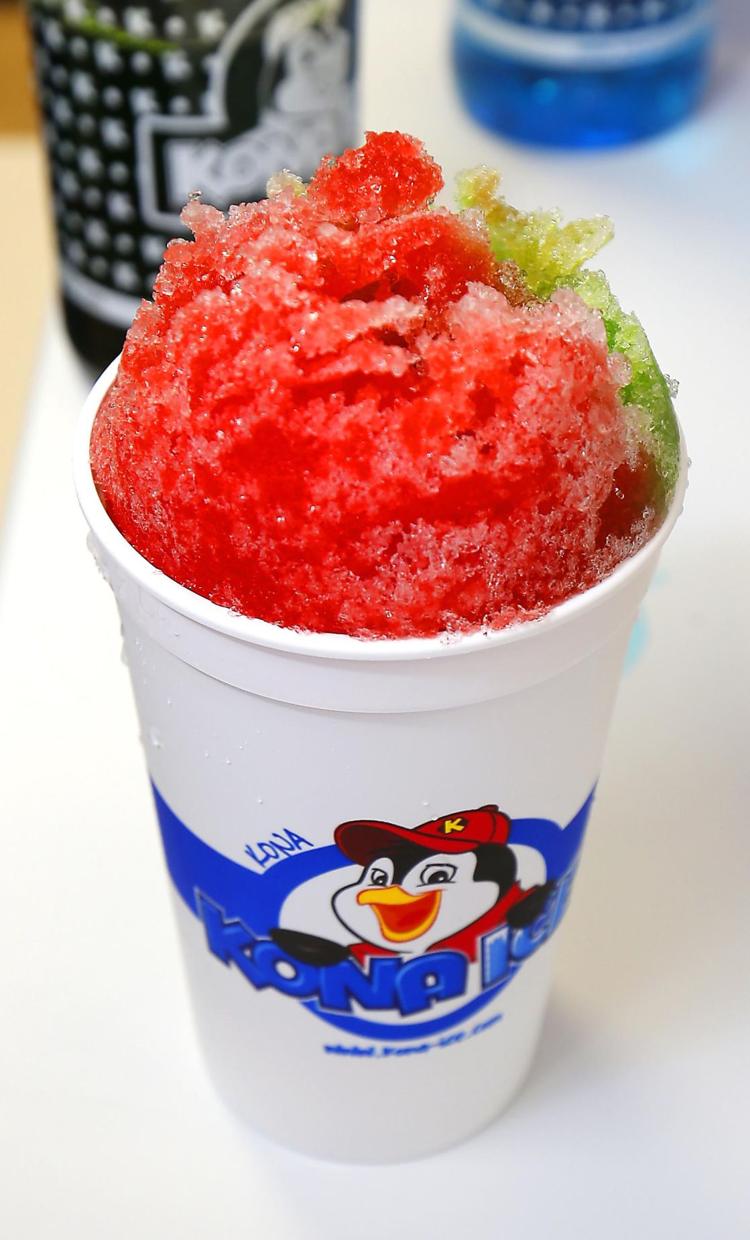 A new store for Kona shaved ice
You've likely seen the Kona Ice truck around town, with its happy Hawaiian penguin painted on the side. But if you can't find the truck and you need a shaved-ice fix, there's now a Kona Ice store in Jacksonville — the first in the country. "We're the first franchise that actually opened up a store," said Wayne Rogers, operations manager. "It's an experimental thing with Kona Ice."
Kona Ice is Hawaiian-style shaved ice — much different from the snowcones of years past, which were made with crushed ice.
Shaved ice is made just like it sounds, by shaving a block of ice. The texture is more like snow than ice.
The Kona Ice store also features the "Flavor Wave," an add-your-own flavors machine with 50 different kinds of syrup. The most popular flavors, Malbut said, are Tiger's Blood (strawberry and coconut), blue raspberry, and cotton candy.
The store also sells ice cream and candies, including a mix-your-own Pucker Powder machine.
Kona Ice, 1590 Pelham Road S., Jacksonville (across from the Calhoun County Farmers' Co-op). Open 11 a.m.-9 p.m. Monday-Thursday, 11 a.m.-10 p.m. Friday-Saturday and 1-8 p.m. Sunday.
---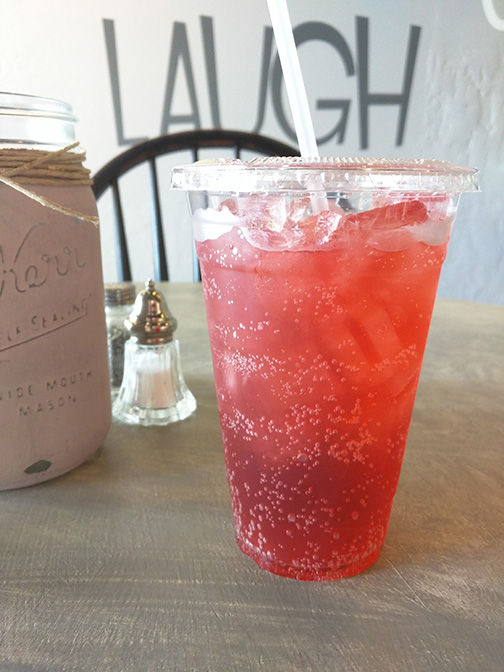 Craft your own soda at Java Jolt
When it's too hot for coffee, Java Jolt coffee shop in Jacksonville will make you a handcrafted soda instead, using a shot of flavored syrup mixed with club soda or a fizzy soft drink.
Choose from any of the store's 40 flavors of Torani syrup. Add some fruit puree for texture if you'd like. Your options are "pretty unlimited," said Kimberly Waters, barista manager.
• the Blackberry Mojito (blackberry syrup + minty-lime mojito syrup + Sprite);
• Sweet Heat syrup (made from cane sugar and ghost peppers) mixed with raspberry or mango;
• Root beer (root beer and vanilla syrups with a shot of half-and-half, finished off with club soda).
Java Jolt, 5 Public Square E., Jacksonville, 256-782-3222.
---
Trending: sparkling water from Mexico
France had its moment with Perrier. Italy had its moment with San Pelligrino. Now it's Mexico's turn with Topo Chico, a sparkling mineral water that is rapidly growing in popularity.
Bottled in Monterrey, Mexico, since 1895, Topo Chico has been sold in the U.S. since the 1990s.
Discriminating hipsters use it in cocktails or alongside a shot of espresso, but it's great by itself: crisp, tangy, incredibly refreshing on a hot day.
Topo Chico is available online, or check at local Hispanic grocery stores. We found some in Oxford at La Flor de Mexico, 1225 Snow St., Suite 13, 256-835-8758.
---
People go crazy for Sonic ice
It's not always about the drink. Sometimes it's all about that ice.
Ice aficionados — yes, there are such people — prefer nugget ice. Often they just skip the drink and chew the ice.
The nugget ice machine was invented in 1981 by Scotsman Ice Systems. Instead of letting water freeze to a rock-solid consistency, the machine forms ice into soft, chewable nuggets before it freezes completely.
Sonic has been using nugget ice for almost 30 years, which is why it's sometimes called "Sonic ice." Sonic will sell you just a cup of ice. Sonic will even sell you a bag of ice.
How popular is nugget ice? Just last week, a crowd-funding campaign on Indiegogo to finance the new Opal Nugget Ice Maker for home use raised $1.4 million in seven days.
---