I've been a volunteer with the Center of Concern going on 10 years now. For those of you who aren't familiar with the Center, they've been around since the 1950s, supplying food, clothing and other necessities of life to those in need in our community.
The Center hosted a fundraiser last month, pitting the Anniston police department against the Anniston fire department in a charity softball game. It was the fifth annual Red vs. Blue competition. The fire department won, but the real winner was the Center, which brought in more than $17,000. That kind of money will go a long way toward helping families who are having a hard time getting by.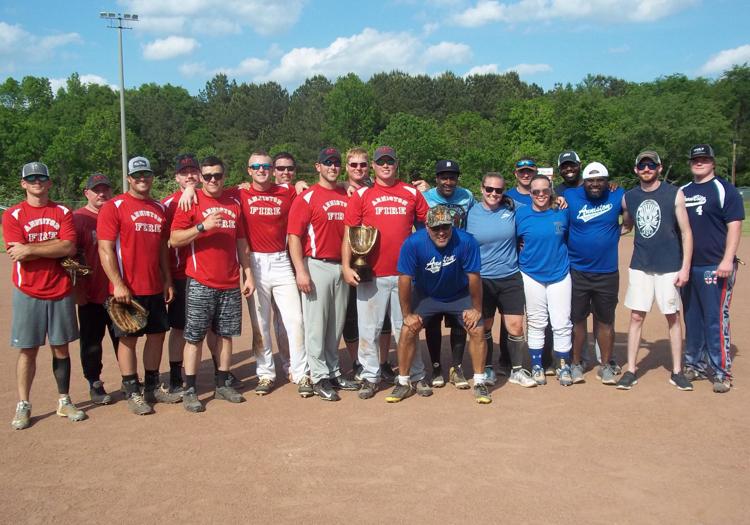 Center director Beverly Hill can relate to those needing a helping hand, since it wasn't all that long ago when she, herself, struggled to make ends meet. In 1999, she was a single mom, raising two children in Lineville. She suddenly found herself out of work when her factory job of 16 years was farmed out to Mexico.
To compensate for the job loss, she was offered two years of paid tuition to the college of her choice. She was 36 years old at the time and jumped at the opportunity. Her family always believed she'd be the first of her siblings to go to college, and as it turns out, they were right. "It just took me a long time to get there," she said, with a laugh.
She set her cap for an associate's degree in business and, after graduation, handled accounting for a large manufacturer, where her only office companion was a calculator. It was a lonely job and not at all what she had envisioned for herself.
She later applied for a position with the East Alabama Regional Planning and Development Commission. It was there she discovered a passion for helping others — "from birth to death," she said. "I could help people at any point in their lives."
While working full-time, she went back to school, enrolling at Jacksonville State University to pursue a bachelor's degree in social work, followed by a master's in public administration. By this time, her son was also in college. It was a grueling schedule and one that stretched her finances to the limit. "I never want to eat another Vienna sausage again," she said, shaking her head. "I lived off of those and the dollar menu at Wendy's."
It was during this hectic time when Beverly's daughter, Davida, was diagnosed with inflammatory breast cancer. "She was only 23 years old and I was so scared for her," Beverly said. She wanted to drop out of school to see her daughter through it, but her adviser, along with Davida, talked her out of it. "My classmates rallied around me," she said. "They took notes whenever I had to miss class."
Today, Davida has been cancer-free for 15 years and works as a medical assistant at UAB Hospital in Birmingham.
Overcoming obstacles to provide a better life for her family has put Beverly in a unique position to counsel clients facing hardships of their own. She's a big believer in the old adage about teaching a man to fish. "I'm always happy to help someone create a resume," she said. "I stay in touch with a staffing agency for job opportunities."
What she doesn't want to do is encourage anyone to become dependent on charitable assistance. "Everyone has a rough time of it now and then, but I don't want to be an enabler," she said. "I want to help others learn how to take care of themselves."
While the Center's operational costs are funded by the Catholic Diocese of Birmingham, their direct relief funds come from donations. "I feel a personal responsibility about that," Beverly said. "It's important for me to be a good steward of other people's money."
The Center of Concern is located at 1513 Noble St. in downtown Anniston. They welcome volunteers for jobs such as sorting donated clothing or organizing food pantry items. Call 256-236-7793 for more information, or visit Anniston Center of Concern on Facebook.