U.S. Rep. Mike Rogers' re-election campaign is a mirror image of his standard operating procedure in Alabama's 3rd Congressional District. Where's Mike? No one except the fortunate few knows. Will Mike's office call you back? Rarely, if ever. Will Mike announce his public appearances and mingle with the hometown masses? Nope.
He's an apparition, everywhere and nowhere.
Last week in Auburn, he addressed a room full of college Republicans — a friendly crowd, no doubt — where someone asked if he would debate Mallory Hagan, his Democratic opponent in the Nov. 6 election.
"Why would I want to help her look more credible?" he said. "It's not my job to get her elected."
Hagan heard about it.
"He said I'm nothing but a 29-year-old girl, a former Miss America, I'm nothing to worry about," she said Tuesday in a meeting with The Star's editorial board. "To which I say, 'If I'm nothing to worry about, then why won't you debate me?'"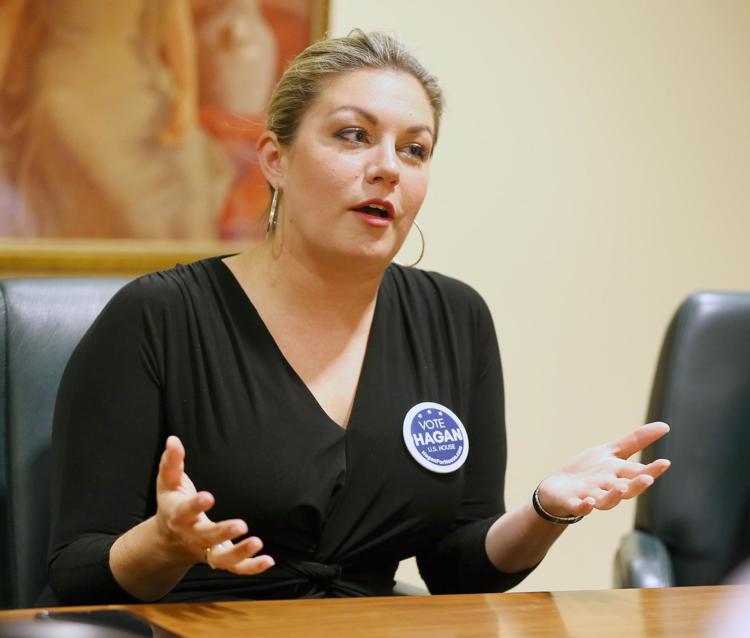 This isn't the central issue of the race between Rogers, R-Saks, in Congress since 2003, and Hagan, a first-time candidate. The availability of health care and living-wage job growth in the 3rd District are far more important subjects. But Rogers' debating stance is emblematic of his thin-skinned reluctance to grant voters personal access to the man who represents them in the U.S. House of Representatives.
He rarely holds town-hall meetings. His staff doesn't promote his district appearances until after they're over. Voters across the district complain about his and his staff's lack of response to their calls and emails. And his condescending attitude about engaging in political discourse with a duly elected opponent is, well, that's what we should expect from him.
Hagan welcomes an opportunity to debate Rogers. And let's be honest here. Rogers doesn't have to campaign, doesn't have to debate, doesn't have to raise money. All he has to do is show up Nov. 6. The lukewarm temperature of the Alabama Democratic Party makes it almost impossible for qualified candidates like Hagan to keep pace with incumbent Republicans. Unless Rogers fears tripping while on stage and looking foolish, I'm not sure why he wouldn't want to debate Hagan. Barring a self-inflicted wound, the political reality in east Alabama allows him to fear little — electorally, at least.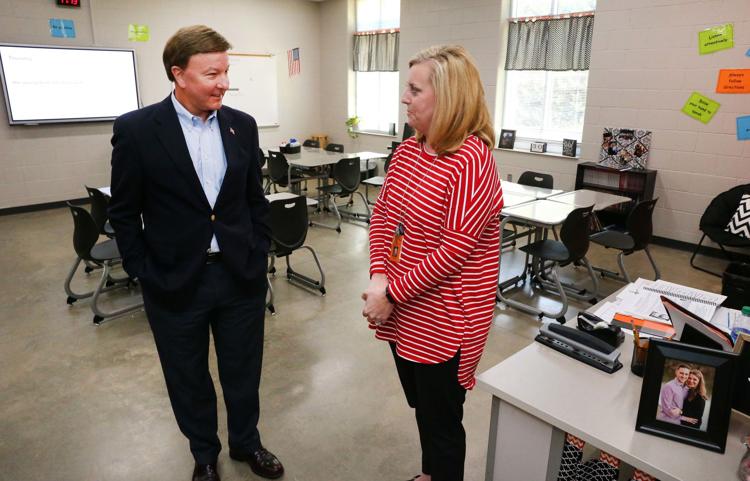 Hagan, though, is undeterred. Perhaps stubborn. And politically inexperienced, a fact from which she doesn't hide. "I have made absolutely zero claims that I am a policy expert," Hagan said. "I have made zero claims that I somehow know more about certain subjects than Congressman Rogers." Again, that's the flummoxing part of Rogers' debate stance. It's nonsensical. Even Hagan admits he would debate from a position of strength, his experience, that she couldn't match.
"But at the end of the day," Hagan said, "it's insulting to me as a taxpayer in the state of Alabama that he doesn't think that he owes it not only to me but (also) to other people in the state of Alabama to answer simple questions about the work that he's been doing the last 16 years."
And that's the point, really.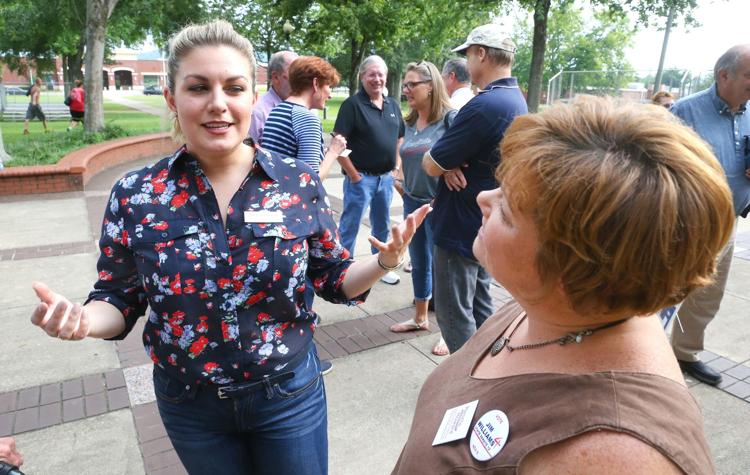 Rogers sees debates and town halls and public appearances as risks, which is myopic and insecure. Heaven forbid he bump into someone who disagrees with his political views. Last week at Auburn, he mentioned that he'd be willing to debate Hagan if her poll numbers were better — the mighty congressman willing to give his neophyte opponent the time of day. How regal of him.
I asked Hagan about Rogers' claim that he'd boost her campaign if he shared a stage with her. "Well, he helps me by saying that," she said. "By saying that he doesn't want to engage with me because he will give my campaign credibility, he gives my campaign credibility. I hope he understands that.
"You're essentially saying that debating me gives me name recognition, but I already have name recognition. I don't need his."
What Rogers doesn't get is that debates aren't about potential political risk. They're for Alabama voters, those who support him and those who wish he'd disappear. The Washington political bubble he's worked in all these years has warped his viewpoint on who all this is really about. "At the end of the day," Hagan said, "I just hope that other people are insulted by his lack of desire to address them as I am."