Phillip Tutor: What happens to McClellan when the MDA dies?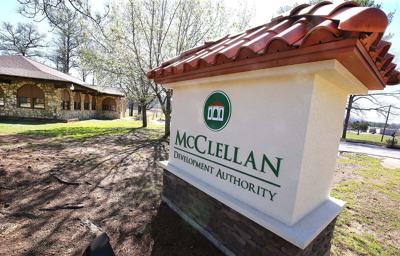 Short of visiting that palm reader on McClellan Boulevard, no one really knows what's going to happen to Anniston's former Army post or the board that oversees it. But we do know what's likely to occur.
The McClellan Development Authority, its days few and cash slim, will dissolve.
The city of Anniston will get McClellan's keys.
Councilman Ben Little, along with those who worship at his political altar, will select some detail of the MDA's death and Anniston's ascension on which to grandstand.
And Calhoun Countians will pray the economic engine so vital to Anniston's long-term future won't rot on the vine.
Those are the hypotheticals. As for details, they're fairly simple.
The MDA oversees the former fort's cleanup and redevelopment, but it's revenue-poor. By design, it cannibalizes itself to survive — selling property, mainly. The more property it conveys, the more revenue comes in, but fewer properties remain for later sale, which limits its ability to keep the lights on. It's a self-fulfilling extinction, a day anyone who understands McClellan and the MDA's role knew would one day arrive.
Well, that day's almost on the calendar. The MDA board has debated its death for months. Last week, board members put off a decision for two weeks in hopes of getting their legal ducks in a row. Next week, if board members agree, could bring the end.
But then what?
On Thursday, I asked Mayor Jack Draper that question: what happens then?
Remember, Draper's an attorney by trade.
"Once they vote to dissolve," he said, "that resolution by statute would go to the (Calhoun) County Commission and the city, and both of those entities would have to essentially ratify or concur with terms of dissolution."
And then?
"Once it is dissolved, and assuming both bodies concur in that dissolution, whatever date in the future is the (legal) date of dissolution, at that point the entirety of that property would fall to the city."
Translation (I think): When the MDA says it's done, the county and city do a legal dance and OK the paperwork and the city eventually takes over, or something to that effect.
That's the boilerplate, necessary but boring. The real issue is kinda scary: Can City Hall and its staff competently take over management of their portion of a former Army post that includes homes, schools, colleges, light industries, unsold property and land that will require environmental monitoring for years to come?
Draper has an answer for that, too.
"We understand the significance here and the gravity of the transaction," Draper said. "I think we can handle it. I think this council and city staff could ultimately handle the city acquiring it."
The pessimist's view about McClellan's future is painful. It envisions a City Hall overwhelmed by the sheer magnitude of the job and saddled with damning budget restraints. It fears Gurnee Avenue political agendas — something the largely apolitical MDA was designed to avoid — submarining progress. And that makes the Calhoun County Economic Development Council's oversight role on McClellan's industrial properties even more essential.
Remember, when the MDA dies, it's forever. (An MDA that, per its own numbers, has moved more than 500 acres and 55 buildings for development for a total of more than $10 million.) Anniston today has no city manager, a yet-to-be-hired person who ultimately may become McClellan's de facto landlord. Plus, as politics go, who's to say that Anniston's future mayors and councilors will share Draper's optimism about the city's ability to shepherd McClellan's future?
The elephant in the room, as usual, is Little, the city's dominant councilman. He can be a worthwhile teammate or the guy who tosses grenades on good ideas.
In no specific order, the Ward 3 councilman's resume includes (a.) attempting to orchestrate an Oklahoma Indian tribe's purported claim on McClellan land; (b.) his role in a lawsuit that effectively shut down McClellan development for two years; and (c.) his repeated and unfounded accusations that racial discrimination has played a role in McClellan's post-Army life. A decade ago when the state Legislature was establishing the MDA, a news story in The Star outlined Little's stance:
"Councilmen Herbert Palmore and Ben Little have opposed every action dealing with McClellan since the JPA's dissolution. The two lobbied against the McClellan bill in the state Legislature," it read.
In other words, we'll see what Little does if and when City Hall runs McClellan.
As for Draper, well, he played nice on that one. "I understand there is a concern out there," he said. "I believe the majority of the council recognizes that McClellan is such an important piece of the puzzle going forward."
On that, Anniston needs no palm reader. It's fact. McClellan's future is invaluable.