Phillip Tutor: Visions of McClellan at Leonard Wood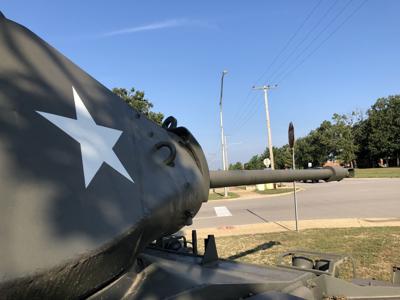 FORT LEONARD WOOD, Mo. — Unless you're driving over from St. Louis, or perhaps from Springfield, getting to this place takes a full tank of gas, GPS and keen eyesight. No deer are more skilled at causing white-knuckle moments for drivers than Ozark deer. Consider yourself warned.
Some people call this place Fort Lost In The Woods, Misery. Now I know why.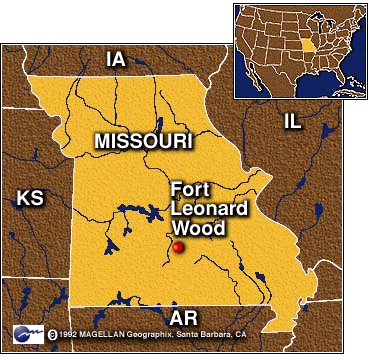 There may not be five Annistonians who know a thing about Leonard Wood, the person, but most people over the age of, say, 40 recoil when they hear someone mention Leonard Wood, the place. Anniston and the land we call McClellan are Leonard Wood's jilted lovers. Pulaski County, Mo., has what Calhoun County, Ala., lost. The disappointment may have subsided — maybe — but the effects remain.
And the recollections aren't pleasant, either. The Pentagon tried to close Fort McClellan in 1991, but didn't. It tried again in 1993. The guillotine blade finally fell in 1995, and four years later the Army completed the move of the military police and chemical warfare training schools from McClellan to Leonard Wood.
McClellan, no longer an active-duty Army post, fell into disrepair, its future unknown, the local economy seemingly gutted.
Leonard Wood, its mission expanded, blossomed into one of the Army's more impressive stateside posts.
The Army reopened the chemical warfare training school at Leonard Wood in August 1999. Maj. Gen. Ralph G. Wooten stepped to the mic.
"What a great, great day this is for the United States Army," he said.
Yeah, right.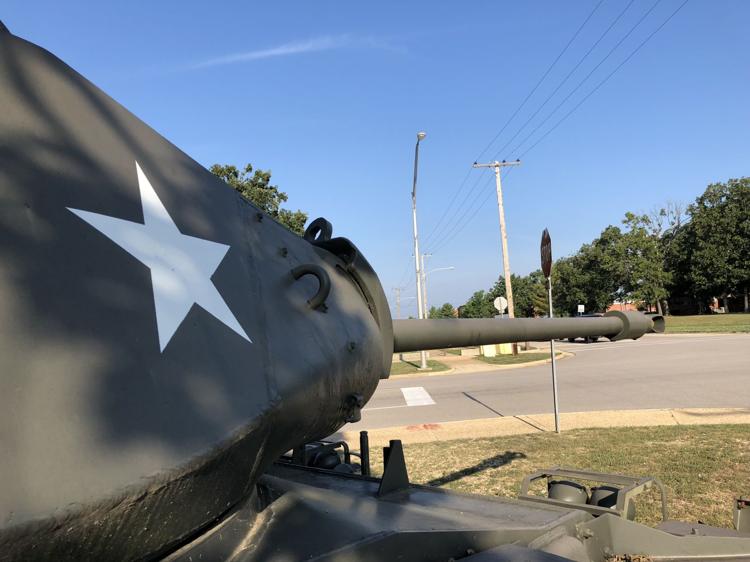 Since that "great, great day" for the Army, Anniston hasn't been the same, and it might never be. It's a 50-50 bet, at best. Gone were civilian jobs and Army money. The public high schools in the county that served McClellan's Army brats lost students. Lenlock's economy dissolved, fast. And the ancillary issues — cleanup of unexploded ordnance, property management, long-term redevelopment — dominated politics in Anniston and much of Calhoun County for more than a decade.
Great day, indeed.
Bitterness aside, Leonard Wood is a spit-shined place that, if you're into legacies, should make McClellan's parents proud. In 1995, expectations were for Leonard Wood to gain 1,400 military personnel and 340 civilians from McClellan's closure. Today the largest post in Missouri (62,000 acres) is home to basic training and three Army schools — engineers, chemical warfare and military police — that instruct more than 80,000 military and civilians a year and contains 2,300 buildings, 35 ranges, 89 training sites and 55,000 pieces of equipment. McClellan had one elementary school; Leonard Wood has three. And check the uniforms you'll see at this place, since Leonard Wood also trains Marine, Air Force and Navy detachments. All camo isn't the same.
Back to the bitterness, albeit briefly. If you remember McClellan's heyday, it's impossible to kill a few hours here and not daydream of Anniston 2018 if the Pentagon hadn't BRAC'ed the post and shifted its remnants to the Ozarks. Say what you will about how the Army injures its host communities — the environmental pollution, most notably — but the economic advantages aren't insignificant. Small cities like Anniston feast on them. And without them? Well, we know how that goes.
Granted, I'd prefer Anniston to prosper without hanging on the Pentagon's teat and suffering from what the Army invariably does to the ground beneath us. Patriotism and pollution prevention are a difficult mix. For proof, remember that groundwater monitoring at McClellan will stay in place until 2037, four decades after the Pentagon shuttered the place.
In St. Louis, about two hours east of Leonard Wood, a 1995 editorial in The Post-Dispatch hinted at those long-term environmental concerns: "Can the Indiana bat, the bald eagle and the gray bat stand to have a chemical warfare training unit established at Fort Leonard Wood in Missouri? Will the Army's methods of using an oil-based smoke and poisonous chemicals for training soldiers be benign, as senior officials of the Missouri Department of Natural Resources say? Or will they be harmful to nature, including those federally protected species mentioned above, and to the people who live on or near the base?"
There are Alabamians who would answer no, that Army detritus left in Calhoun County wasn't worth the environmental risk or financial cost. That said, an Anniston with an expanded Fort McClellan — an Alabama version of Leonard Wood — would provide the city with a narrative altogether different than the muted one it owns today.
Given everything Anniston has endured the last two decades, Fort Lost In The Woods sounds pretty good.