There was a warm day in the early Seventies when Ralph Clayton, a coal-miner's son from Harlan County, Ky., donned a baseball uniform for the Jacksonville State Gamecocks and "heard every racial name in the book." It happened in Thibodaux, La., a college town west of New Orleans. Mike Galloway, then a JSU pitcher, describes it today with an emotional tinge, still.
"I never felt more sorry for a person in my life," Galloway said.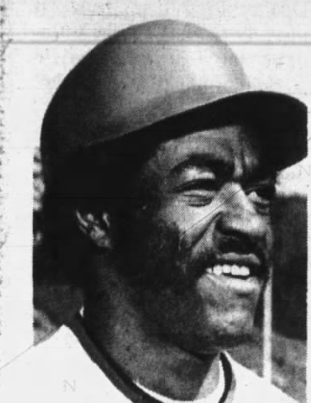 That abuse didn't happen often. Clayton, a linebacker for the football Gamecocks, needed no bodyguards. He came to JSU for sports and school and to escape the terrible reality of his tiny Kentucky hometown of Evarts. There, men like Clayton's dad, George, worked in the mines. Some died in the mines. Options were few.
And yet, "We never did go hungry, but I remember how hard my father had to work to make a living," Clayton told The Star back in '74. "I don't want any part of it. In fact, I've never even seen the inside of a coal mine. My father wouldn't let me."
I tell that story because this week marks the end of Black History Month, Clayton was one of JSU's first black baseball players and the university this weekend hosts three games at its splendidly rebuilt park, Rudy Abbott Field at Jim Case Stadium. Whether in life or baseball, timing matters.
JSU keeps no official compilation of "first African-Americans to play baseball for the Gamecocks," but if you're looking for JSU's Jackie Robinson, it's likely this duo of Ralphs: Ralph Clayton, the coal-miner's son, and Ralph Scott. That's what Galloway, who served as JSU's sports information director for decades, remembers. That's what Abbott, the Gamecocks' retired Hall of Fame coach, remembers. Newspaper clippings from The Star seem to back them up.
Clayton played two seasons for the football Gamecocks before coaches allowed Abbott to borrow him in the spring of 1972, giving JSU's baseball team, forever a whites-only roster, its first two African-American players.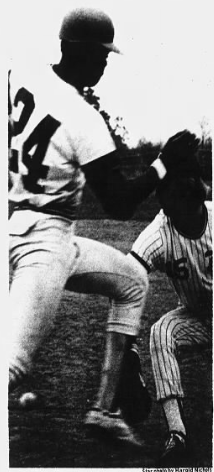 Scott, from Birmingham's West End, was unpolished and powerful, 6-foot-4 and 220 pounds. Abbott found him by chance. "We played in a small ballpark and he was a strong, power-hitting outfielder," Abbott said. "I went to see a pitcher, (saw Scott), liked him and signed him. That's how he got to Jacksonville."
Football paid Clayton's tuition -- he was the Gamecocks' 1973 permanent team captain, the first black player to earn that honor -- but his lineage featured a four-time Major League All-Star: his uncle Willie Horton, a 1968 World Series champion. The Detroit Tigers retired Horton's No. 23 in 2000.
Scott played just two seasons at JSU yet still holds the school record for consecutive home runs (three), set in 1972. Clayton, Galloway recalls, "brought a football mentality to our team. He played hard and he played tough. It wore off on the rest of us." Twice Clayton was named All-Gulf South Conference, Eastern Division: in '72 (as a second baseman) and '74 (as a third baseman). He still ranks among the Gamecocks' single-season leaders for triples (three in '74) and career leaders in doubles (28), triples (five) and runs scored (80).
Clayton was playing third base that afternoon in Thibodaux when the Nicholls State bench began chirping at the linebacker-turned-infielder.
"Obviously, when you had a black kid on the ballclub at that time, when pretty much everybody was all white, you really had to take take care of that person," Abbott said. "If somebody threw at him, hey, we were going to take notice of that -- not that Ralph Clayton needed any help, but nobody was going to take advantage of him. Nobody threw at him."
Consider the context. George Wallace famously stood in the schoolhouse door at the University of Alabama in 1963. Two years later, JSU enrolled its first black student, Barbara Cox Curry, who graduated in 1969. Down the road in Anniston, opposition to integrating the city's public schools was severe. Clayton and Scott's arrival could have ruptured JSU's baseball roster.
But "we didn't even think about it. Ralph Clayton was a member of our team," Galloway said. "It didn't matter what color he was. He was just one of us. (JSU President) Dr. (Ernest) Stone made sure people treated that man with respect."
I've tried for days to find Ralph Clayton and Ralph Scott, but I've struck out. Emails have gone unanswered, online searches have found only dead ends. It's frustrating. Nevertheless, a suggestion: Just as the university honored Curry two years ago, JSU should recognize Clayton and Scott at Case Stadium and acknowledge their place in school history. It's not about baseball. It's about people, then and now.