Phillip Tutor: The Trump Scores of Alabama's GOP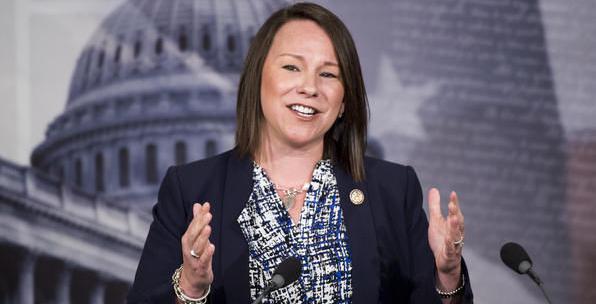 U.S. Rep. Martha Roby, Alabama's flavor-of-the-month Washington politician, has a Trump Score of 96.5 percent.
Yes, a Trump Score. It's a thing.
Computed by the stat geeks at FiveThirtyEight.com, the Trump Score is a tabulation of how often members of Congress vote in line with the positions of President Trump. In normal presidencies, these figures would illustrate the health of congressional bipartisanship — a key to productive democratic governments. But normality is dead.
High Trump Scores are Republican gold, irrefutable empirical proof of Trump brand loyalty. Who do you love? Country, party or Trump? How often do you kiss the ring? In 2016, Roby, R-Montgomery, wisely eviscerated then-candidate Trump for his vulgar Access Hollywood comments about women. Ever since, her fealty to No. 45 has been questioned from within, as if the Republican Party under Trump had scorched its soul and adopted a page from the Soviet political playbook.
Donald Trump's behavior makes him unacceptable as a candidate for president, and I won't vote for him.

Full statement: pic.twitter.com/Ge7GU1TSvm

— Rep. Martha Roby (@RepMarthaRoby) October 8, 2016
Roby has survived, but not without months of Trumpian damage control and enduring a runoff Tuesday against former Democrat Bobby Bright. She's a lock for November and another two years representing Alabama's 2nd congressional district.
But about that Trump Score.
She's not even the biggest Trumper of Alabama's delegation.
That award — ta-da! — goes to U.S. Rep. Robert Aderholt, R-Haleyville, proud owner of a Trump Score of 97.6 percent. Roby shares a 96.5 along with Reps. Mike Rogers, R-Saks, and Bradley Byrne, R-Mobile. Reps. Gary Palmer, R-Vestavia Hills (92.8), and Mo Brooks, R-Huntsville (82.7), had better hope the Trump Police doesn't come knocking. Rep. Terri Sewell's Trump Score is a paltry 28.9, but as a Democrat, she probably deserves a demerit for scoring that high. Up in the Senate, Richard Shelby (94.7) is playing nice and Doug Jones (50.0) is attempting, for now, to be a moderate Democrat.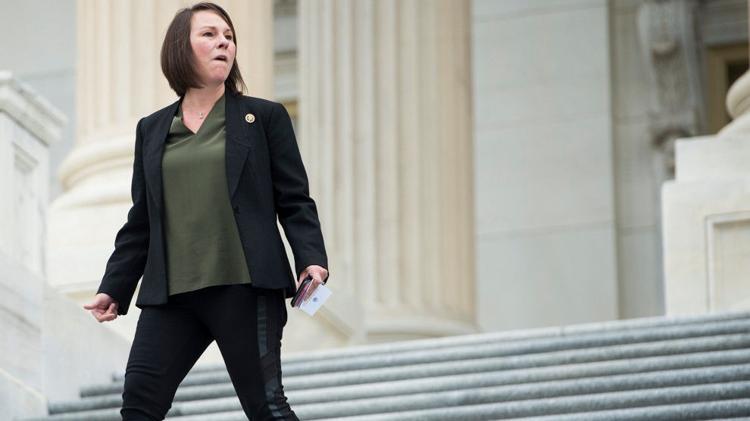 Alabama's overgrowth of Republican politicians want voters to think they're all in for Trump, that they've got his back in spite of Russiagate and Helsinki and tariffs and children separated from their parents. Last Saturday, perpetual candidate Twinkle Andress Cavanaugh's campaign sent an email that smacked of desperation. Its subject line: "I Support Trump." (She lost in Tuesday's lieutenant governor runoff, by the way.)
Debbee Hancock, spokeswoman for Gov. Kay Ivey's re-election bid, wrote Monday that the governor "has made it clear: she supports President Trump's pick (for the Supreme Court vacancy)." What that has to do with Alabama state government is anyone's guess.
And in May, Rogers called for an end of the investigation into Russian meddling in the 2016 presidential election and touted a list of supposed Trump accomplishments. "All of these great things happened because of President Trump's leadership. If the president could accomplish all this in the face of overwhelmingly biased sentiments, imagine what we could accomplish outside the burden of this witch hunt."
Yet, the truth hurts. More than 80 House members sport Trump Scores higher than Alabama's vaunted Republicans. Three members — including Rep. Steve Scalise, the Louisiana Republican who nearly died in the congressional softball shooting last summer — have perfect 100.0 scores. Forty-one scored 98.0 or higher.
More truth: Roby was never going to lose a Republican runoff to a former Democrat in Alabama. Run-of-the-mill corruption doesn't get you beat here. Neither do sexual misdeeds, lies, stupidity, past political missteps or even brief moments of anti-Trump talk. But a resume with hints of the Democratic Party? That's anathema. Bright was toast. Roby wasn't forced to rehabilitate her political devotion to Trump — "She made frequent visits to the White House, appearing at several bill signings and meetings," Politico reported — but she did anyway. Because, you know, Trump! Alabamians love Trump! Alabama Republicans must love Trump!
In June, Roby's coveted presidential endorsement arrived after House Republican leaders Paul Ryan and Kevin McCarthy lobbied on her behalf, putting salve on the president's wounded pride, and it worked. In an interview last week on Fox News, Roby said she had "no regrets" for speaking out against Trump's vile comments. If only she'd stopped there. "But let me say this, the campaign is long over. We have been governing. President Donald Trump is just that, he's president of the United States. Of course I want him to be successful. If he's successful, we're all successful."
Like a sharecropper, Trump demanded his slice of the credit for Roby's runoff victory, so he tweeted this on Wednesday morning: "My endorsement came appropriately late, but when it came the 'flood gates' opened and you had the kind of landslide victory that you deserve. Enjoy!"
This is life for Alabama Republicans. Kiss the ring. Pander for endorsements. Rubber-stamp approval. Roby acted bravely, a politician rightly appalled by what she heard. But then political reality set in. There was an election to win.