Phillip Tutor: The tough person Anniston needs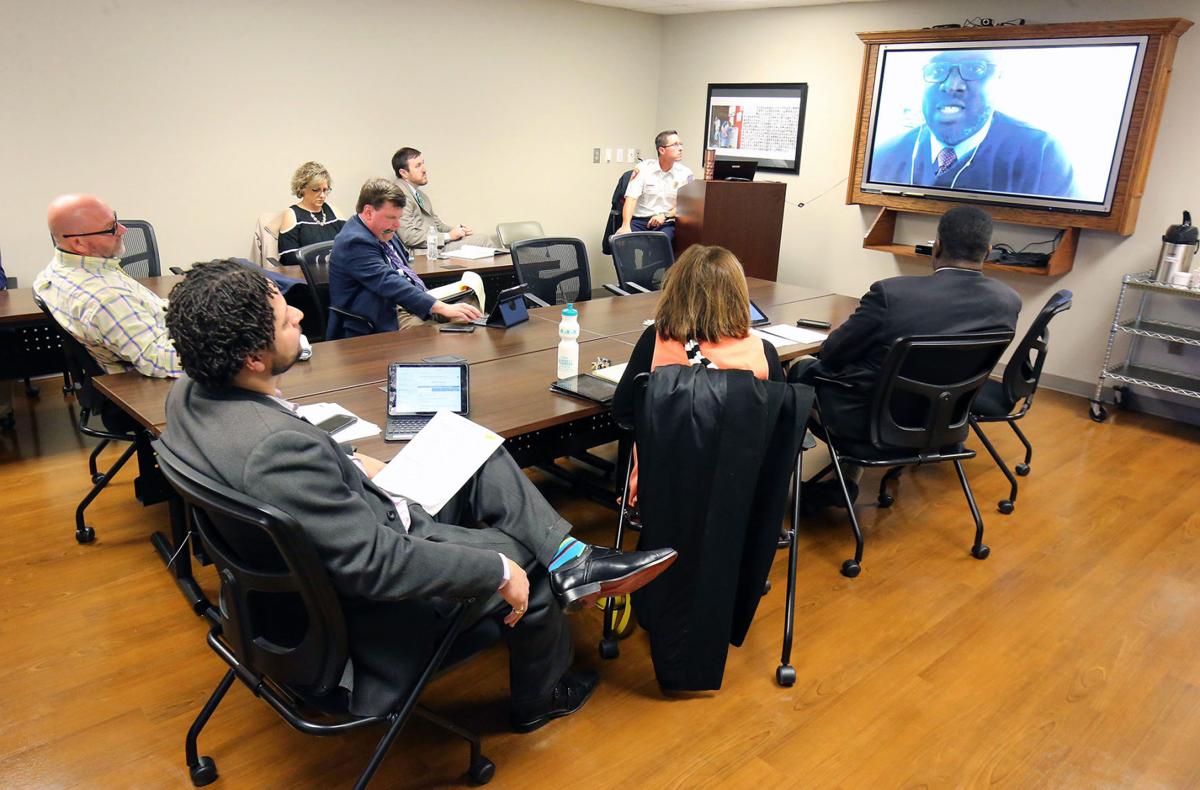 Anyone who can fog a mirror knew Anniston's city manager search would likely devolve into a political morass where qualifications were overshadowed by score-settling and Gurnee Avenue tantrums.
Sure enough, it's happening.
If you missed it, here's how Councilman David Reddick reacted in January when one of the candidates, Jay Johnson of Shelbyville, Tenn., dropped by City Hall for an interview.
"Instead of us having three candidates or another candidate, you're the only candidate," Reddick said to Johnson. "So you could have come up here in shorts and a tank top and you'd probably get it, because you're the only candidate.
"I don't know why we're even having the interview right now, I really don't. Because we don't have a choice … Honestly, I feel like that it's because that of the top candidates, you're the only Caucasian candidate."
That's Anniston politics.
Embarrassing, condescending, ridiculous.
And oh, so, predictable. Former City Manager Kent Davis' departure five months ago set the stage for yet another public tussle between this council's factions — Mayor Jack Draper and Councilors Millie Harris and Jay Jenkins on one side, and Councilors Ben Little and Reddick on the other, a quasi-permanent 3-2 scenario that projects a city and its government as being hopelessly divided by race.
History forces Annistonians to expect the worst in modern-day local politics, and understandably so. Little is the city's most potent politician who too often feasts on turmoil. Reddick wastes few opportunities to baste race into conversations that are wholly non-racial. (I'm curious how that'll play on the usually placid Calhoun County Commission, should that be his future political home.)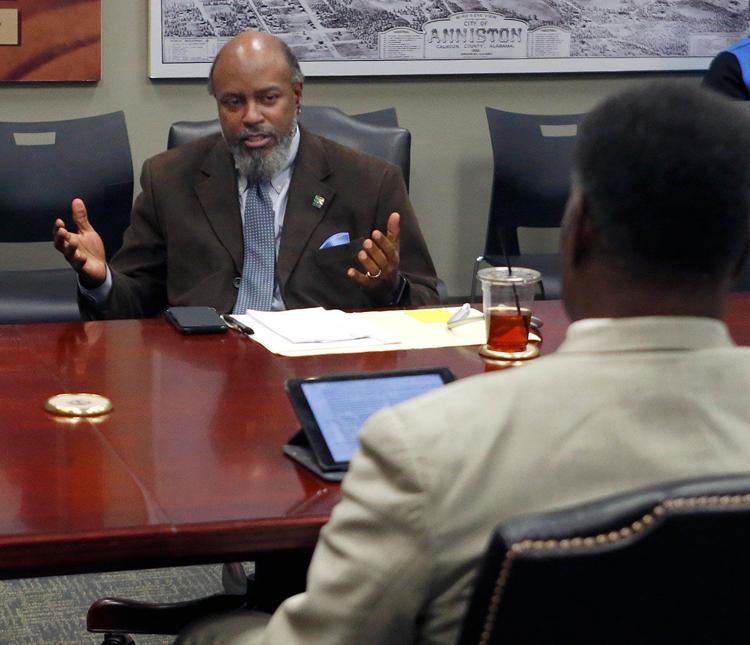 Come Tuesday, the council will select Anniston's next city manager between Troy Bell, formerly of Baton Rouge, La., and Walla Walla, Wash., and Johnson, the finalists from a racially diverse set of candidates who interviewed. That included Kwasi Obeng, the chief performance analyst with Chicago's Inspector General Office who holds a Ph.D. in political science from Clark Atlanta University. Had he not taken a job in Madison, Wisc., he might have given Anniston a much-needed minority administrator with a superb resume.
Instead, there's Bell, who is black, and Johnson, who is white. Bell is a flawed candidate with scant experience in city administration. Johnson has more than 14 years of it. Oh, and Little's take? "Two very good candidates," Little wrote Thursday in an email.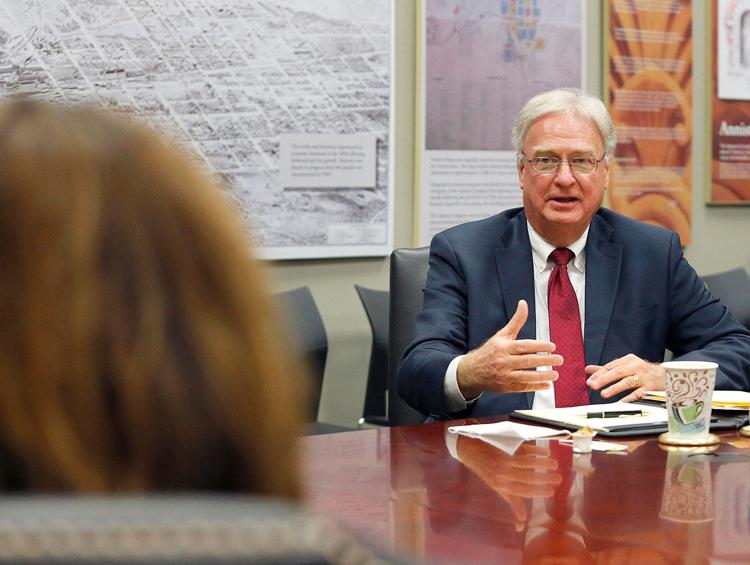 Nevertheless, next week's vote will likely produce a divided result and a new city manager lacking across-the-board confidence from the council he serves.
I've said this for years, but it's worth repeating — again. It's time that Anniston elects a competent black mayor and has more minority department heads. The city's demographics scream for it, and the proper candidate — a uniter, a problem-solver, not a divider — could soothe the east-west tension that's infected this place and obscure the council's demagogues. Where, and who, is Anniston's version of Randall Woodfin, the 36-year-old newly elected mayor of Birmingham?
That said, Anniston's immediate need is simpler, but no less important.
"We're at a critical juncture," Draper said Thursday. "I think Anniston needs an experienced, steady hand. We need someone who has seen it all before as a city administrator. We need an experienced economic developer. And we also need someone who can bridge the gap between the less advantaged and the more advantaged in the city."
Or, as Harris puts it, "We absolutely need someone who is racially sensitive, who is a very good manager and is a strong, knowledgeable person who can look at all sides of any issue … We need someone who is tough. We can't have a weak person in this position."
I'll say. Brian Johnson, Davis' predecessor, was a U.S. Army and Navy veteran the previous council recruited in as a change agent for city administration; he became Little's political foil and left for a similar job in Georgia. Davis, a retired Navy rear admiral and Center for Domestic Preparedness official, departed after less than a year. And neither of them deserve any shade for leaving Gurnee Avenue.
Reddick's rant would have been justified had the council interviewed only white candidates. It's foolish, if not stupid, for a majority-black city not to seek a balance of minority administrators. It's just good business, the right thing to do.
But this manager search hasn't gone that way. It's been long and occasionally combative. Tuesday's victor will inherit the administrative keys to a city pocked with promise and deep concerns. Don't think the council's choice is anything but an immense decision.
"Being city manager in Anniston," Draper said, "is not an easy job."