Phillip Tutor: The starting line for Anniston's cycling legacy is a man named C.C. Sykes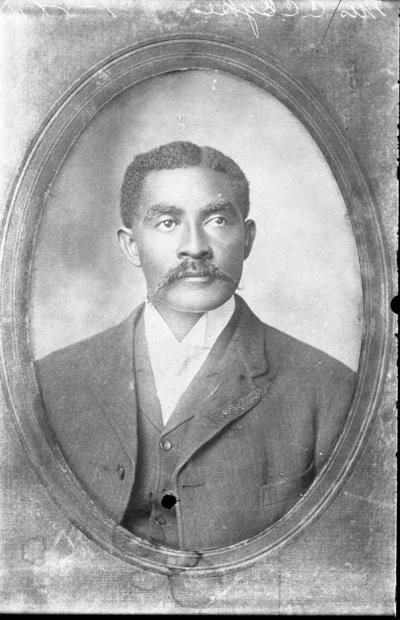 If Anniston has a bicycle legacy, it begins in Atlanta before the Civil War, moves to a red-brick building on West 10th Street and includes a Harvard-trained Ph.D. interred in Mexico City who worked on the Manhattan Project, a family whose lineage traces to Georgia's slave days and a former broommaker. 
That's a lot to digest. But as Anniston prepares to kick off this weekend's Alabama Cycling Classic, let's not forget where, and with whom, the city's recent effort to crown itself Bike City Alabama really started.
Meet C.C. Sykes.
He's not a boldface name, a Noble or Tyler. He didn't own a bank or get his name placed on a school. Instead, he was a laborer — the former broommaker — who came to Anniston more than a century ago from Atlanta and established one of the city's first bike shops, opening C.C. Sykes' Bicycle Hospital the same year William McKinley was elected president, in 1896.
Sykes dominated the bicycle market — selling bikes, repairing bikes, teaching bike mechanics — in Calhoun County for nearly five decades. He humorously called himself "the Old Reliable bicycle man" in newspaper classified ads. Manley Banks, who took over Sykes' business in the early 1940s, once told The Star his predecessor had bought out 17 other Anniston bike shops.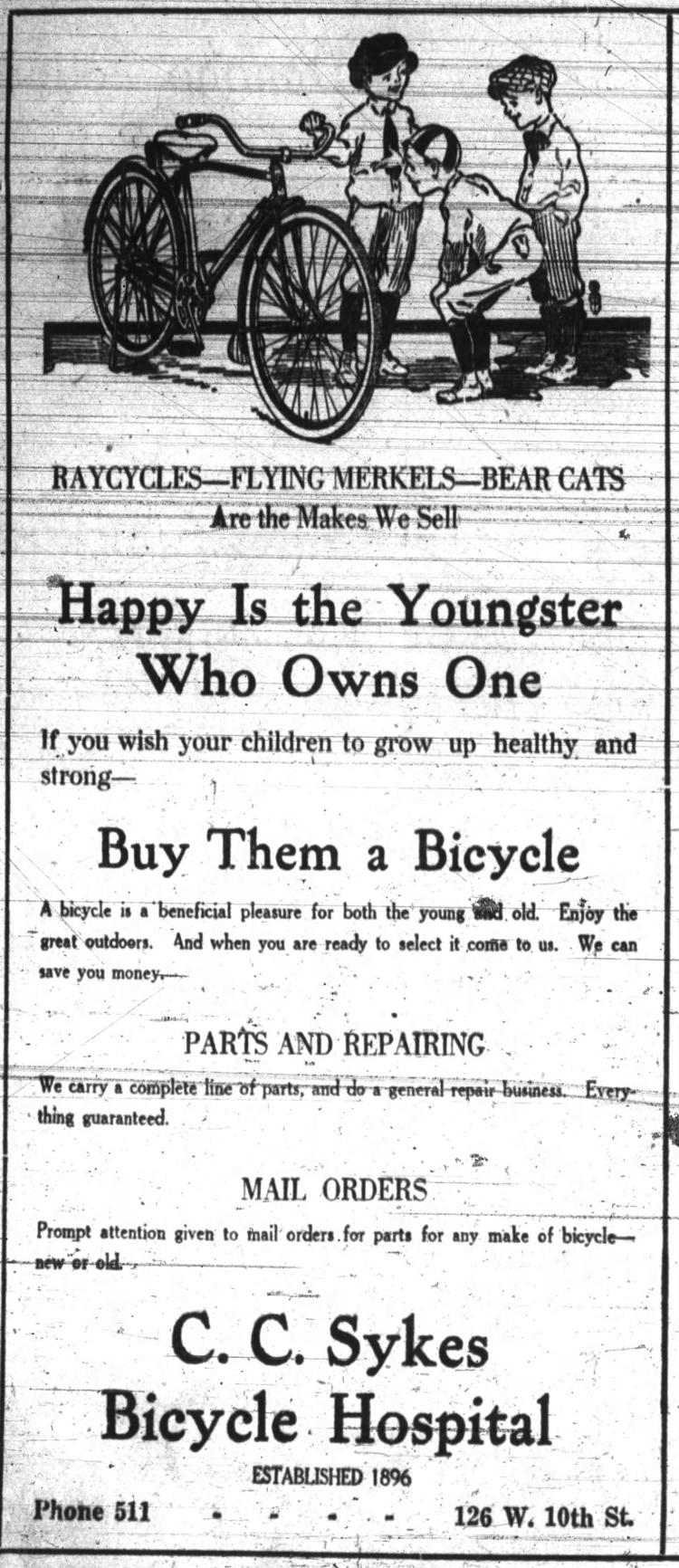 Competitors, be warned.
The best part: He did all this as a black man in a segregated Southern city, operating his business only a block or so from Anniston's Noble Street commercial district and buying ads in the city's white and black newspapers.
He sold the best bicycles of his era: Raycycles. Flying Merkels. Bear Cats. He took mail orders. He stocked bike parts and tires. He repaired bikes and almost anything that had wheels — baby buggies, scooters, go-karts. He supplied bicycles for special events at the newly opened Lyric Theater. He bought second-hand bicycles and refurbished them for his store. He prospered in an era when bicycles were fashionable transportation for adults and children pedaled them to school.
You want symbolism? The Sunny King Criterium — which draws cyclists from across the country — races Saturday only a block from where Sykes plied his trade. Anniston's cycling bigwigs could do worse than to add his name to one of their events.
For fun, I called a few of the area's prominent bike-shop owners and asked if they'd heard of C.C. Sykes.
Jimmy Pettus runs Fun Wheels in Oxford.
Patrick Wigley runs Wig's Wheels in Anniston.
Neither had heard of him.
But why should they? Sykes died Aug. 11, 1941, and his name came off the bike shop soon after. His wife, Carrie, died in 1950, and they're both buried in Edgemont Cemetery. (On her death, The Star described her as a "pioneer citizen" who "contributed time and means to uplifting movements.") Their daughter, Hazel, an Anniston teacher, moved north with her husband. In a sense, the Sykes legacy in Anniston's world of bicycles dissolved more than 75 years ago.
But it doesn't have to stay that way. An Anniston that wants the Bike City Alabama moniker shouldn't keep C.C. Sykes hidden in its past. His story is too magnificent to squander.
I've spent a few days digging into Sykes' life, and there's nothing that hints at his decision to devote his life to a bicycle shop in Anniston. It's a dead-end search.
Nevertheless, Sykes seems a typical black man born in the 19th-century South. (His name, by the way, was Columbus Christopher, though it's occasionally listed as Christopher Columbus.) His father, Alexander, and mother, Mary, were born in Georgia, probably Atlanta and probably as slaves, well before the Civil War. By 1880, the Sykeses were living on Howell Street in Atlanta, only a few blocks from where Martin Luther King Jr.'s tomb is today. C.C., then 15, was one of seven Sykes children.
By 1890, C.C. was a broommaker and still living with his mother in Atlanta. (Alexander had apparently died.) Six years later, he opened his Bicycle Hospital at 126 W. 10th St. in Anniston. Why Anniston? I haven't a clue.
Once here, he and Carrie moved into a house at 830 W. 18th St. and  he became superintendent at First Congregational Church. (He also may have participated in bicycle mechanic classes taught at Calhoun County Training School, Hobson City Mayor Alberta McCrory suspects.) They had least two children, Columbus Jr. and Hazel. Columbus Jr. studied at Talladega College and died in 1929. Hazel married Lawrence Knox, a Morehouse College chemistry professor who earned his Ph.D. at Harvard and became one of the few black scientists involved in the Manhattan Project that ended World War II. After the war, he earned more than 40 patents related to steroid chemistry.
The Knoxes' marriage ended in divorce. Larry, as he was called, then married a white woman, Anne, and sought more comfortable race relations by moving to Mexico City, where Knox is buried in Panteon Jardin Cemetery. He died in 1966 — get this — from accidental carbon monoxide poisoning in his home, a chemist killed by gas. As for Hazel, she seems to have died in 1977 in North Carolina.
C.C. Sykes, Anniston's first bicycle titan, owns a story that is unique, profound and unforgettable. What better time to remember him than this weekend, when Anniston is atop the cycling world.