There are two Annistons, and everyone knows it. Race isn't the delineation. Neither is income. It's safety.
The City Council can't say that. Neither can Mayor Jack Draper. They have to stay above it, and should. But the mix of data and public perception shows that Anniston's halves are distinguished by two simple factors: how safe do you feel when you're there, and how safe are you?
First, a disclaimer. This isn't about blacks and whites. The city and Calhoun County jails are full of both races. If that's your take, this conversation isn't for you.
Second, a sentence I didn't write:
"Anniston, the most violent city in Alabama, also ranks as the most violent in the United States."
That's the lead from a recent report on Microsoft's web portal, www.msn.com, that curates news and click-bait from outside sources. One of its staples are mindless top-50 compilations that rank cities and states on data-driven metrics, including crime. That's where Anniston comes in.
And, yes, you didn't misread it. The MSN report — which was republished from another site, 24/7 Wall St. — deemed Anniston as "the most violent (city) in the United States," based on its 2016 violent-crime rate of 3,310 for every 100,000 residents. If you keep up with President Trump's Twitter feed, you'd believe that's Chicago's trophy, not ours.
Yet, there was no context about Anniston's data. No deep explanation. No nuance. Just four sentences of statistics that sullies the reputation of everyone who lives here. It doesn't matter who you are, or which ward you live in, or how long you've been here, or how much cash is in your bank account. If you're in Anniston, you're in the most violent city in the United States. You own it.
It's on the internet, it must be true.
None of this is lost on City Hall and its economic developers, I suspect. It's impossible to tamp down that damning headline because it has the shelf-life of raw honey. Always there, context-free. It's Anniston-haters' favorite Facebook post, trotted out whenever convenient or, in The Star's case, whenever the newspaper publishes anything about a crime in Anniston.
What no one ever discusses are the nuances of this Anniston dilemma.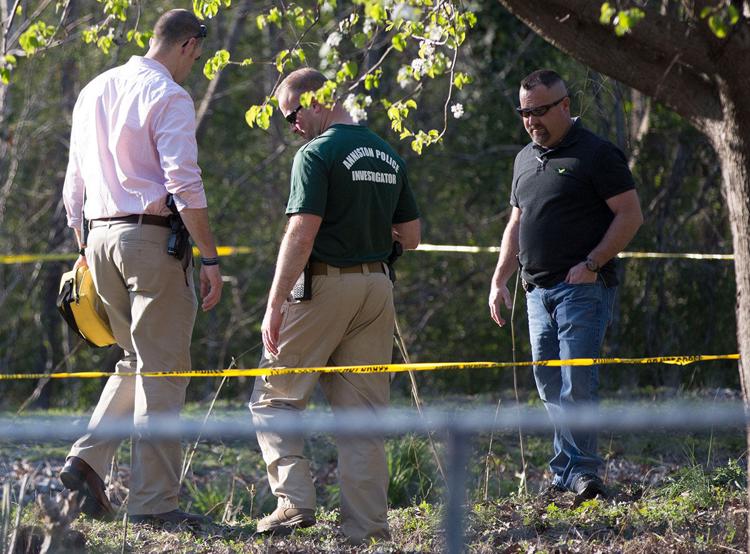 "As I'm sure you know, statistics don't show an accurate picture," Police Chief Shane Denham wrote in an email. "Do we have too much violent crime? Definitely. Do we report our numbers accurately? Without question. Do all police departments? Nah."
Here's some nuance.
Roughly 22,000 people live in Anniston. Numbers provided to APD in October 2016 by the East Alabama Regional Planning and Development Commission show 43,093 people live in Anniston and its police jurisdiction areas. That difference skews Anniston's violent-crime rate because it measures APD's statistics against the city's smaller population, leaving out the police jurisdiction.
"We wouldn't make the top 10 if the formula was changed," Denham said.
Remember where we started this, with the two Annistons? That's where councilors Ben Little and Millie Harris come in.
Of Anniston's four wards, Wards 2 and 3 contain many of the violent-crime hot spots on APD's map. Little is the Ward 3 councilman, and he's feasted on criticisms of APD during his lengthy Gurnee Avenue tenure. Most of his rants have been baseless and harmful to the city's political climate. And, yes, our emails this week were sprinkled with mild criticisms of APD. He wrote, "I do think we have wonderful officers, especially young ones, but I do have concern with some leadership."
What Little didn't do was disagree about the alarming rate of violent crime in Ward 3. "I do believe a major police operation at night is much overdue for Constantine, Glen Addie and Washington homes for Ward 3," he wrote. "Individuals are walking around in the housing areas with guns. The people living in those areas should not have to live in such conditions … The street gangs, wherever they may be, cannot be allowed to torment this town."
That's one Anniston.
The other Anniston revolves around neighborhoods that are demonstrably safer. Some of those are in Ward 4, which Harris represents. About a month ago, Harris and Denham hosted a ward meeting at the Norwood Hodges Community Center, where about 10 to 15 residents wanted to talk about crime. Over in that quickly diversifying ward, car break-ins, vandalism and burglaries are common complaints, but gunplay isn't a constant worry. It's that half of Anniston that makes "the most violent (city) in the United States" meme so foul, and why it's destructive to the city's long-term future.
Anniston's reputation can't be power-washed away like driveway grime. Passivity won't dissolve it. The problem is intense, and it follows a trail littered with poverty, unemployment and economic malaise. But if Annistonians won't protect their city's name — a city, everyone agrees, that must lower its rate of violent crime — no one else will, either.