Up in Washington, in a building on Pennsylvania Avenue not far from the U.S. Capitol, is a wall inscribed with the names of journalists. It's a fabulous wall, two stories tall and made of glass. The journalists named on the Newseum's memorial are men and women killed in the line of duty, 2,323 names in all.
At a rededication ceremony on June 3, they'll add 21 more.
Four of those journalists died last summer when a gunman murdered them at the Capital Gazette newsroom in Annapolis, Maryland. Not in Afghanistan or China or Syria. In suburban Maryland, just a short drive from the U.S. Naval Academy.
Gerald Fischman.
John McNamara.
Rob Hiaasen.
Wendi Winters.
On the wall their names will go.
Down in Montgomery, where Alabama lawmakers have been discussing abortion rights and lottery proposals and education budgets, the safety of journalists has become a minor topic. Minor to them, that is. (If the topic was the safety of politicians, they'd probably care more.) To my colleagues and me, it's not minor at all.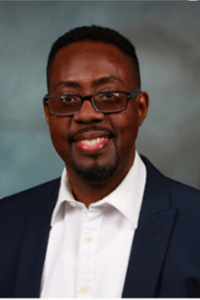 It's all because of state Rep. Prince Chestnut, D-Selma, a lawyer who somehow got HB312 through the House of Representatives without any opposition. (Well, not really. There was opposition.) If it becomes law, HB312 would make it a Class C felony in Alabama to attack a journalist while he or she is reporting the news, essentially giving members of the press legal protections similar to those afforded to police officers, firefighters, nurses, utility workers, paramedics and teachers.
It's way above my pay grade, but I'll speak for all Alabama journalists.
Thank you, Rep. Chestnut.
This isn't merely symbolic, by the way. Neither is it a Democrat's political stunt. I doubt HB312 will survive the state Senate or become law -- we can hope, though -- yet it is emblematic of this Trumpian era that is hostile to journalists and the public good they provide.
Hate trickles from the top. Vladimir Putin's Russia famously allows scant journalistic freedoms. Since 1992, 58 journalists have been killed there.
In April, Mexican President Andrés Manuel López Obrador told reporters, "If you go too far, you know what will happen." Which, is true. Forty-eight journalists have been killed in Mexico since 1992.
Fifty-four journalists worldwide died last year, victims of either murder or combat wounds while covering wars or conflicts. This year, journalist Lyra McKee was killed in Northern Ireland when a protester aiming for a police officer shot her in the head.
And then there's President Trump, who covets press coverage -- positive press coverage -- and insults journalists who don't wrap their stories in Trump-styled gold leaf. He doesn't value truth; truth is collateral damage. He values image. It's a dismal statement about the depths of Oval Office discourse that Trump's "enemy of the people" slurs about journalists no longer seem extraordinary, as vile and dangerous as they nevertheless are.
A.G. Sulzberger, publisher of The New York Times, has personally and repeatedly appealed to Trump, asking him to soften the rhetoric because of his pulpit's influence. Presidential words matter, the publisher has told the president. Trump has trashed that advice.
Image over truth.
"All these presidents had complaints about their coverage and at times took advantage of the freedom every American has to criticize journalists," Sulzberger wrote in a February op-ed. "But in demonizing the free press as the enemy, simply for performing its role of asking difficult questions and bringing uncomfortable information to light, President Trump is retreating from a distinctly American principle."
Back in Montgomery, Chestnut recounted to his local newspaper, the Selma Times-Journal, how the debate over SB312 went last week in the Alabama House. It was, well, predictable.
"Some elder lawmakers stepped to the mic and questioned me bringing it," Chestnut said. "One made a statement that he was not in favor of it for CNN reporters. He seemed serious at first, but I assume he was just being tongue-and-cheek later on. Another told me that I would regret bringing this bill and implied that the press will inevitably write false stories on me."
Among those "elder" lawmakers, according to Alabama Political Reporter's Brandon Moseley, was Rep. Steve Hurst, R-Munford, who "asked, 'What about when you read the paper and you did not say any of the things they quoted you as having said?'"
Thankfully, journalists are usually tough critters, or they become that way as with age, scared by nasty emails, hateful phone calls, angry comments. It happens. But none of us want to be added to that Washington wall.