Phillip Tutor: The debategate blues for Maddox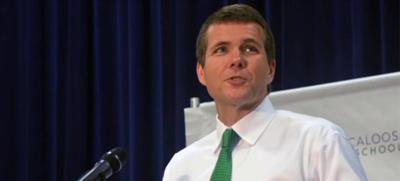 Let's cast aside concerns about Alabama's high poverty rate, the corruption that infests state politics, its addiction to opioids, its underperforming public schools, the awful overcrowding of its prisons, its perpetually tepid state budgets and its upside-down tax system.
Let's focus instead on what matters.
Debates!
Why won't Gov. Kay Ivey debate Walt Maddox?
Maddox, Ivey's Democratic opponent, has sent the governor an invitation — via certified mail and email — to a series of four, two-hour debates.
Ivey, the Republican, sent a rejoinder.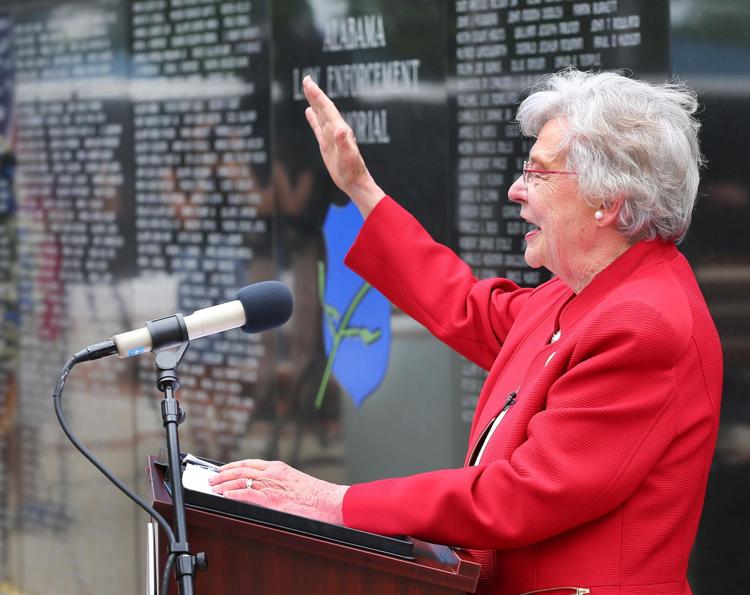 "Walt Maddox refuses to say if he supports Brett Kavanaugh for the Supreme Court, it's impossible to get a straight answer from him on gun rights, and he's all over the map on abortion. It seems the person Walt Maddox should be debating is himself."
(While we're casting aside concerns and focusing on what matters, remember that Alabama's governor has no vote on Kavanaugh's Supreme Court nomination, has no say in a possible reversal of Roe v. Wade, and has little say on the courts' interpretation of the Second Amendment. But we're just living in Kay Ivey's world.)
Maddox, the Tuscaloosa mayor, offered a response.
"I think it's clear that Gov. Ivey's staff can certainly prepare tweets, but the question is, will her staff let her come out and debate?" he told TV reporters this week in Birmingham. "What I saw in that tweet is what Alabamians have seen for far too long — that is, the lack of answers to questions facing Alabama."
I'll answer that question.
No.
Ivey's staff isn't going to put her on stage opposite Maddox. The motivation, political or otherwise, is nil. She didn't debate her opponents in the Republican primary and she steamrolled them: bam, splat, kapow. She's a faithful, Donald Trump-loving Republican in a Republican state packed with Trump supporters who likewise may roll over Maddox in November barring unforeseen calamity. Ivey's campaign manager would be a fool to accept Maddox's invitation.
That makes Maddox's uphill slog daunting, but not impossible. Not quite. He needs ample funding and high turnout on Election Day. And Alabama needs more mayors like Maddox — youthful, smart, calm under pressure — who can transition to higher office and save this state from Montgomery funk. I have few doubts about his worthiness to become Alabama's first Democratic governor since Don Siegelman. It's unfortunate that Alabamians' collective allergy to two-party politics hampers Maddox's odds.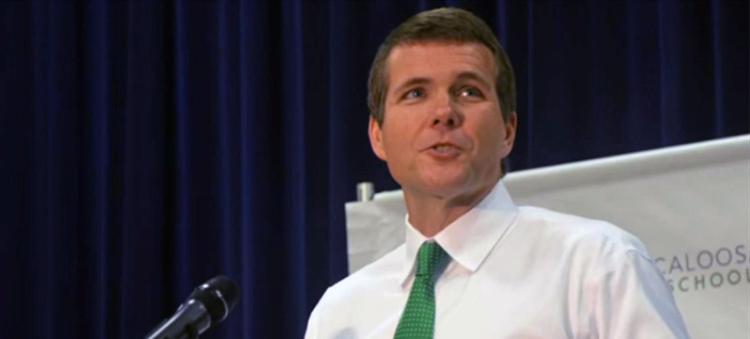 Hence, the debate invitation. Maddox is swinging it like a cleaver, hitting Ivey hard and often, hoping enough Alabamians (translation: moderate Republicans who can stomach voting for a dreaded Democrat) come to see her refusal to debate as a weakness.
It won't work.
Consider Ivey's response. It's Washington and Trump and Congress, copied straight from Fox News' chyron. That's her plan, and she'll ride it until Election Day.
Maddox frets about improving Alabamians' lives. Ivey tweets, "What about abortion?" Maddox dreams of ending the Statehouse's addiction to corruption. Ivey tweets, "What about Judge Kavanaugh?" It's diversionary politics from an incumbent who's never been elected governor. It's equally awful and smart, which Maddox surely knows.
"Who we elect as governor is important," he says. "Just think about the last 24 months in this state. We've seen our governor, our chief justice, our House speaker, our House majority leader all leave because of corruption or incompetence.
"We deserve better answers than some half-written tweet by Gov. Ivey's staff. We deserve answers to problems facing millions of Alabamians. And certainly I would hope Gov. Ivey would have more respect for the office than just to dismiss answering the real questions facing Alabama as her staff did off-hand."
Other than the "D" beside his name, Maddox's biggest hurdle is Ivey's homespun appeal. It's not what she is, it's what she isn't. She isn't the Luv Guv. She isn't Roy Moore or Mike Hubbard. She's not lugging political baggage around the state Capitol. She isn't a threat to Republican Statehouse hierarchy. She's Kay — a known quantity, a vote for the status quo, a safe GOP placeholder until Sen. Del Marsh or someone else is ready.
Buckle up, Alabama. For the next three months we'll be fed a diet of reminders about Ivey's refusal to debate Maddox. It's a cowardly stance Ivey doesn't fear. But the quicker Maddox can pivot from debategate to this question — "What has Gov. Ivey done to improve Alabamians' lives?" — the better he'll be.