Phillip Tutor: The day CNN came to Noble Street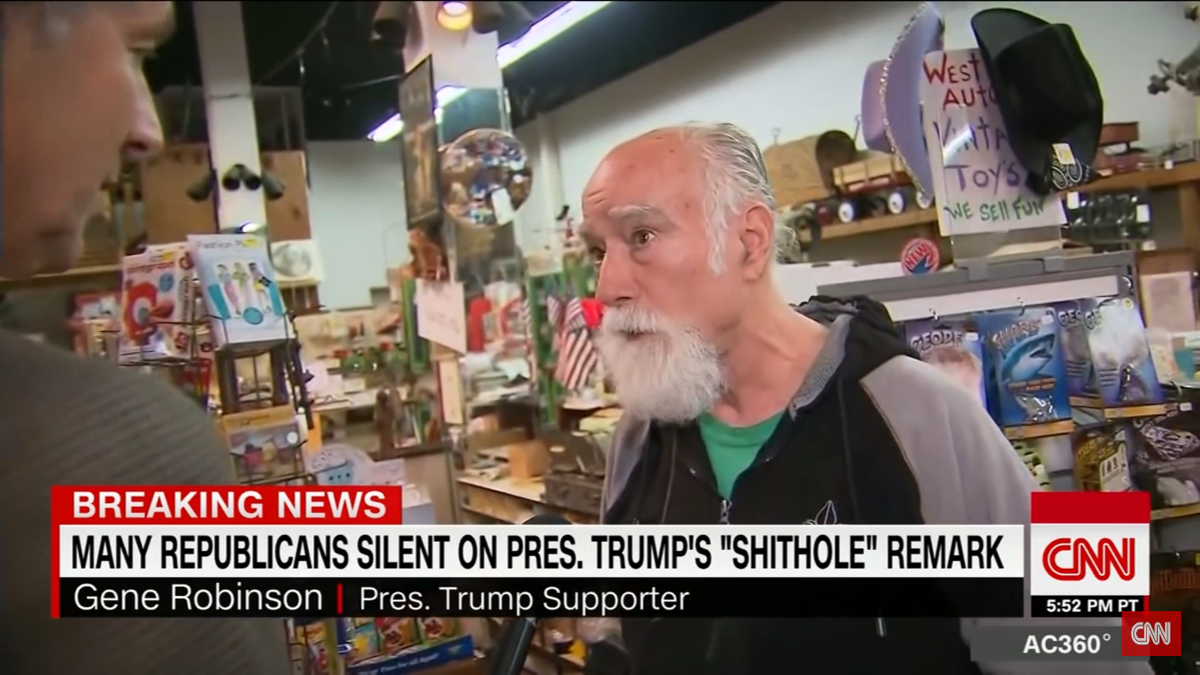 Oh, CNN. Why?
Why'd you come to Anniston?
Why'd you go live from Noble Street last Saturday?
Why'd you visit the city's historic downtown haunt, sauntering into bars and restaurants and stores and ask about President Trump's vulgar mouth?
Plus, you found Gene Robinson. Yes, that Gene Robinson. The erstwhile mayor who -- though it wasn't entirely his fault -- led City Hall through four years of embarrassment that, if you weren't here then, you have no chance of understanding how comedic it was.
Why, CNN?
Sure, I get it that you wanted "real" Americans in red states and small towns who comfortably exist in this netherworld of Trump Country. Walking down Peachtree in Atlanta wouldn't work. Too diverse, too many anti-Trumpers, too many millenials with souls, too many Democrats. But within an hour or so's drive of CNN's ATL headquarters is Douglasville. And Villa Rica. And Jonesboro. And Lithonia. And Roswell. Any of them would have worked just fine, and saved a bit on gas mileage.
Instead, you did what that guy from The Daily Show with Trevor Noah did in November. You sent a reporter to Anniston. We're now America's southern heartland, the petri dish TV journalists pull off the shelf whenever they need interviews with Southerners about politics, be it because of Roy Moore's sexual deviance or Trump's penchant for abhorrent behavior.
I suspect the ease of Interstate 20 has something to do with it, since CNN and "The Daily Show" didn't descend on Opp or Arab. We're easy pickings. Head east, cross the state line, pass Heflin and hit record. (CNN also didn't ask the former mayor or those Noble Street patrons about Stormy Daniels, the porn star linked last week to a six-figure Trump payoff for her silence, but that may have started a riot in Trump Country.)
Turns out, I was mostly right. Gary Tuchman is a veteran CNN reporter who's done a ton of these "What do you think of Trump?" stories, and, from what I could tell, he's a decent guy uninterested in needlessly televising Anniston's warts. So, I asked him Tuesday, why'd he choose Anniston?
"I have driven through Anniston before and found the downtown area to be charming with a nice variety of stores and restaurants. So Anniston was on my list for a future story, and when I was assigned this one, I said, let's go to Anniston!"
So off he went, cameraman in tow.
America, meet Noble Street on a Saturday night.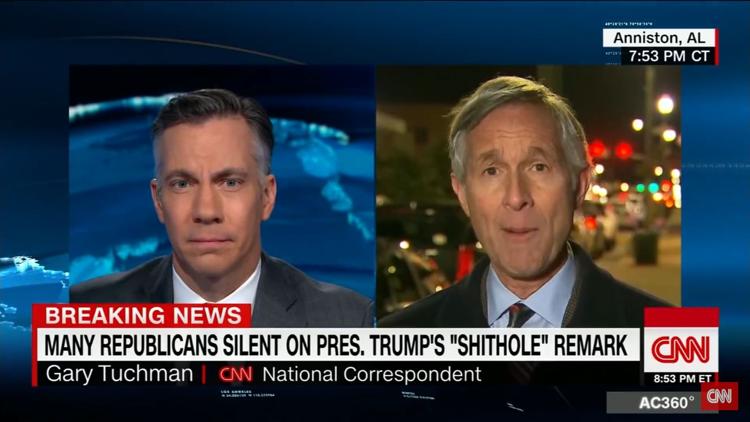 I'll defend Tuchman's First Amendment right to practice journalism wherever his bosses send him. Even here. But this is where helicopter reporting -- dropping into a city or situation without a casual understanding of local nuance -- gets messy.
It's all about location and numbers. Calhoun County, minus Hobson City and a few polling places, is strongly Republican and all-in for the New York billionaire now in the White House. More than 69 percent of Calhoun County voters swiped right for Trump in the 2016 election. But the polling place Tuchman reported from Saturday night overwhelmingly supported Democrat Hillary Clinton, who prevailed at the City Meeting Center on Noble Street with 82 percent. Hence, the nuance that didn't make CNN's report.
Anniston's population is 52 percent black, and the city's mostly-black neighborhoods -- like the Noble Street corridor -- followed national voting trends in 2016. They emphatically rejected Trump. Yet, no black Annistonians made CNN's report, which misrepresents the city's demographic and political truths. Is Anniston in Trump Country? Absolutely. Tuchman got that right. And the Noble Street patrons CNN featured gave occasionally reasonable responses about Trump's "shithole" insult on the mostly black nations of Haiti and Africa.
But the other details matter, too.
And then there's Robinson, the former mayor who CNN bumped into at his Noble Street hardware store.
As he did the others, Tuchman asked Robinson about Trump.
"I don't think that he would have intentionally insulted any country, and that just came out of his mouth. That's how he operates. He operates from the hip."
Do you think it's a mistake that he said that, Tuchman asked.
"Yes, I do."
Do you think he was being derogatory towards another country, Tuchman asked.
"I don't think he's being derogatory toward anyone."
Makes you pine for the good, ol' days of 2010 on Gurnee Avenue, doesn't it?
Tuchman's a professional who made a point in our email conversation to compliment Anniston. There's no reason to doubt his sincerity. "I believe the people we met in Anniston were kind and candid," he said.
Even so, I'd wish CNN and The Daily Show and anyone else looking for quick Alabama comments on matters as complex as Roy Moore or Donald Trump would stop in somewhere else. I suggest Opp.