It's not because of superior morality or political stupidity that Oxford refuses Sunday alcohol sales. Neither is true. Oxford is merely being Oxford — a city whose voters have rarely supported alcohol sales. 
They probably won't next week, either.
Before Leon Smith, before Quintard Mall, before Interstate 20, before its population explosion, Oxford has always been one of Calhoun County's driest places. Legally dry, that is. Politically, it's part of the city's DNA. 
In 1961, Calhoun County went wet — by a scant 214 votes — after staying dry in three previous post-war referendums. Anniston voters supported legal sales. Blue Mountain voters supported legal sales. Oxford voters didn't.
In 1976, a referendum gave Calhoun County voters an opportunity to overturn those results. That legal sales had bit into bootleggers' business didn't matter to activists. Charles Box, then a minister at Oxford Church of Christ and the vice chairman of a local anti-alcohol group, Citizens for Democracy and Morality, announced those prohibitionists' views. "We all feel strongly that beveraged alcohol is a detriment to our society. Any county, city or nation that builds itself on whiskey and beer is going to be doomed." 
The wets won, again. But Oxford still voted dry and remained a rare holdout on liquor-by-the-drink sales, a stance eventually felled by the Alabama Supreme Court.
In essence, that is where Oxford is today.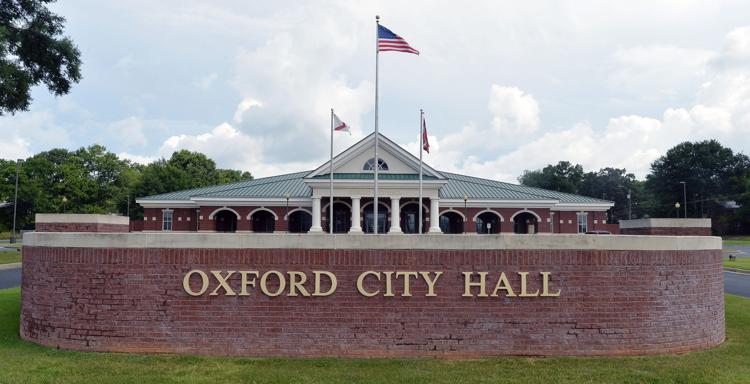 Oxford is either an odd outlier or the savvy protector of its own image. Next Tuesday's vote on Sunday sales will either drag Calhoun County's southernmost city into 2019 or allow its defenders to claim Oxford indeed sits on unofficial moral high ground.
This isn't an argument of simple themes, though. As always, there's religion. There's responsibility. There are business interests. There are economic development interests. There are serious concerns that only a sliver of Oxford's 13,000 registered voters will show up. And, oh, my, there are political interests — deep, profound political interests. Small-town politics are as personal as messy divorces. 
What this isn't is a guarantee of a massive windfall for city coffers, though Oxford's I-20 restaurants would no doubt enjoy their Sunday boosts. 
Mark Stehr, a Drexel University economist who studies U.S. blue laws, told The Star a few years ago that Sunday sales increase overall sales around 2 percent to 3 percent. That's it.  
What this isn't is an open invitation for Sunday debauchery. 
That trope is common among Sunday sales' loudest critics, an honest belief that Sundays in Oxford are righteous hours in which vice doesn't exist, for church-goers and non-believers alike. Except, that is, for Oxford residents who (a.) enjoy drinks with their lunch at restaurants in Anniston or Jacksonville; (b.) Oxford residents who buy their 12-packs at other cities' stores; and (c.) Oxford residents who throw back wine glasses on Sunday afternoons from bottles they bought in Oxford the day before. I've heard wild estimates, but I still wonder about the sales Publix and Sam's Club miss because they can sell alcohol only six days a week.
What this is, then, is a battle for Oxford's image, and nothing more.
If Cullman can go wet, then Oxford surely will welcome Sunday sales. That's what I've always thought. Cullman is one of those quintessential Alabama oddities — a city created by German immigrants in a dry county that for decades held an Oktoberfest without beer. It's like holding a swim meet in an empty pool.
That changed in 2010, when Cullman voters turned the city wet and ushered in their first Oktoberfest with beer — real beer, not root beer. I've driven through Cullman often, and it's still standing. Gomorrah it did not become. 
Oxford's impetus isn't an annual beer party with no beer. If Oxford were like Anniston — desperate for sales-tax revenue — it would already have Sunday sales; revenue projections trump political morality. Instead, Oxford's impetus is a City Council that undoubtedly wants this tired question finally answered and a collection of Sunday prohibitionists who want Oxford to retain its reputation, whatever they think it is. 
Should it pass? Absolutely. Even if the city doesn't get rich off the deal, it's silly that Oxford businesses lock up their alcohol on Sundays because of a 21st-century blue law. 
But it likely won't. Oxford's Sunday prohibitionists won't allow it. More than any other city in Calhoun County, the DNA in Oxford is strong.