Phillip Tutor: Sleeping under an Anniston house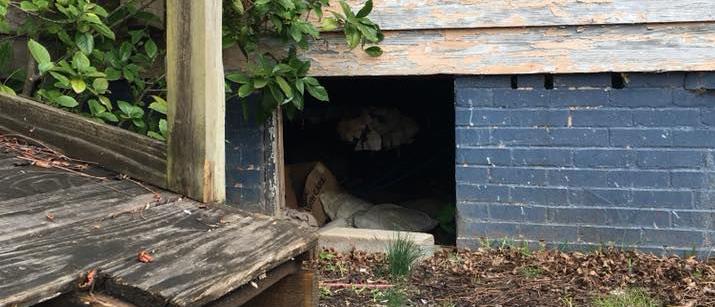 Each day, without fail, Lori Floyd's office door opened and he walked in, large and occasionally loud. Sometimes it rained. Other days the sun baked the ground. But he never missed a day, week after week, for months on end.
"And when I say every single day," Floyd says, "I mean every single day."
Their friendship, unlikely as it was, bloomed slowly. He didn't trust people. She knew little about him. He thought Anniston police hassled him. She didn't want to say the wrong thing. But he was homeless, and he didn't have a job, and he didn't want to talk about mental illness, so she didn't call it that. "If I ever said anything about mental illness, he's say, 'You just think I'm crazy,'" and he might leave.
Floyd was different. She offered help, a kind hand in a city that didn't seem to care. Other social-service agencies had tired of his idiosyncrasies and bad habits. But The Right Place on West 15th Street — the Floyd-directed nonprofit that offers housing assistance and other services to homeless and low-income families — didn't tell him no.
Each day, he'd grab a bottle of water and a fruit cup.
He shaved off his whiskers in her office bathroom.
When he needed razors, she'd buy them.
When he needed socks, she'd buy them.
When he needed batteries for his Walkman, she'd buy them.
She advised him on his medications, stood beside him whenever he had a court date, scolded him when he yelled at the judge, and worried about him whenever he got arrested for trespassing, as homeless persons often are. He never asked for money. He had no identification, no driver's license, no Social Security card. He was born in Germany — he was an Army brat — and had no idea how to get a copy of his birth certificate. He hailed from this part of Alabama, family nearby but no longer in touch. But he was a veteran, that much he knew.
Floyd realized what that meant. This 60-year-old homeless man who walked with a cane and danced on the Quintard Avenue sidewalk while listening to his music could be eligible for military benefits and Veterans Affairs health care. It could mean the difference between sleeping in the crawl space underneath a vacant Anniston house and actually living, despair replaced by hope.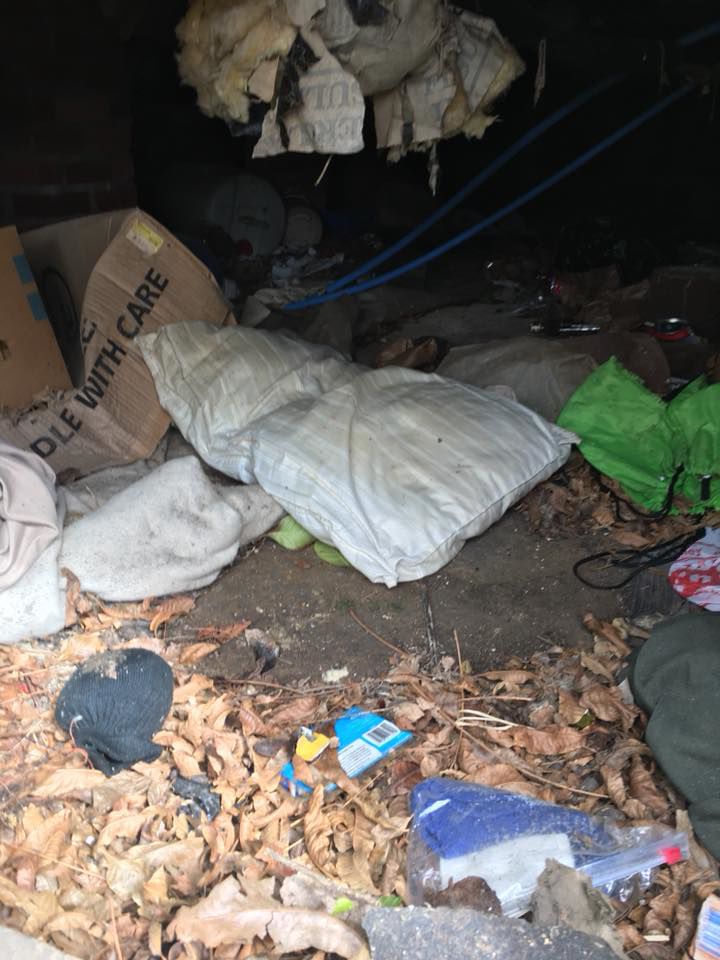 With the help of the VA, Floyd got a copy of the man's DD 214 form, his certificate of discharge from active duty. That was his ticket, his future, a chance for health care and counseling and perhaps a safe place to live. Floyd set up appointments at the VA office in Oxford and arranged to drive him there in her car, friend helping friend, because Anniston's bus service doesn't stop at the VA office.
He got arrested.
She set up more appointments.
He got arrested.
She set up more appointments.
He got arrested.
She set even more appointments, these scheduled for late February.
He got arrested.
Three of his arrests came in a four-week period, sometimes for trespassing, other times for disorderly conduct. "He liked to dance," she says with a smile, but there wouldn't be a fifth time. Something had to give.
"This was not going to work," she says. "He was becoming more and more aggressive toward the police." She feared the worst, that he might get shot, that he'd never get the help he desperately need. So a VA official in Birmingham and Floyd arranged for the man to enter a VA homeless program in that city that provides medical services and a warm bed. Floyd made sure that he walked out of jail and into the van for the ride down Interstate 20.
Then her phone rang.
It was the homeless man, calling from Birmingham, who was worried about his clothes, some of which he'd stashed at Floyd's office, others that he'd left in the crawl space. She took his clothes home and washed them and then went to the vacant house to gather his other belongings.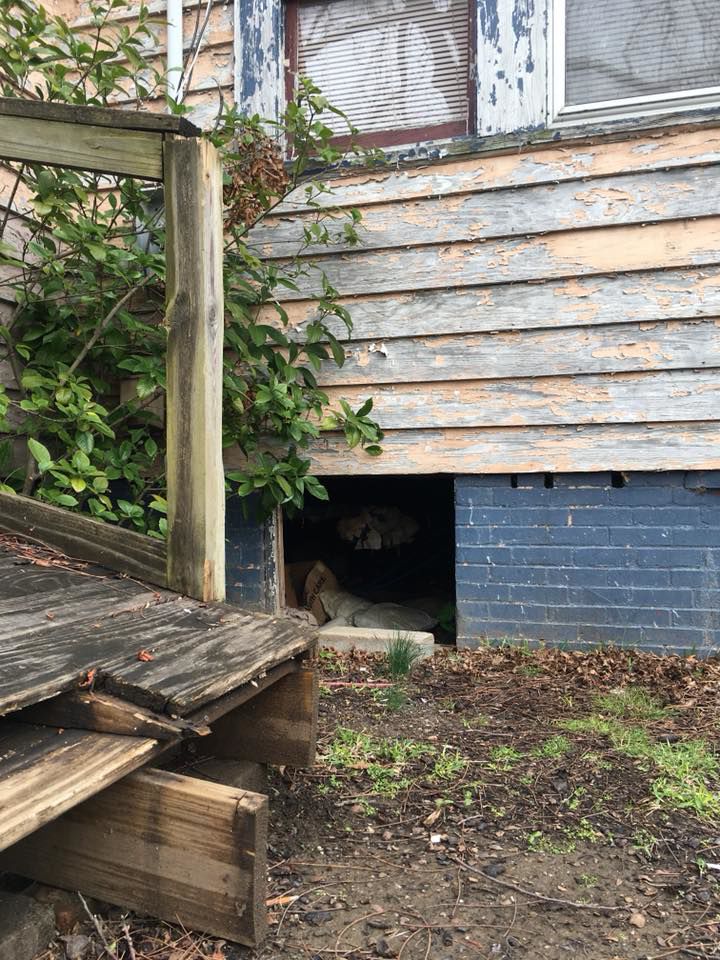 "It's within walking distance of where we're sitting now," she says. "He told me where it was."
A wooden porch covers the front of the house with peeling paint and blue shutters. On the right, underneath a window, an overgrown bush hides the small opening he climbed into each night. There among the dust and leaves and mud was a man's life. A pillow. Blankets. Clothes. Containers of food. Bags of stuff collected on Anniston's streets.
Floyd expects to see him again. "I do. He wants me to come see him," she says.
If so, she may return the small Alcoholics Anonymous token that dropped out of his belongings.
Three months clean, it read.