Phillip Tutor: Roy Moore's fanatical beef with pre-K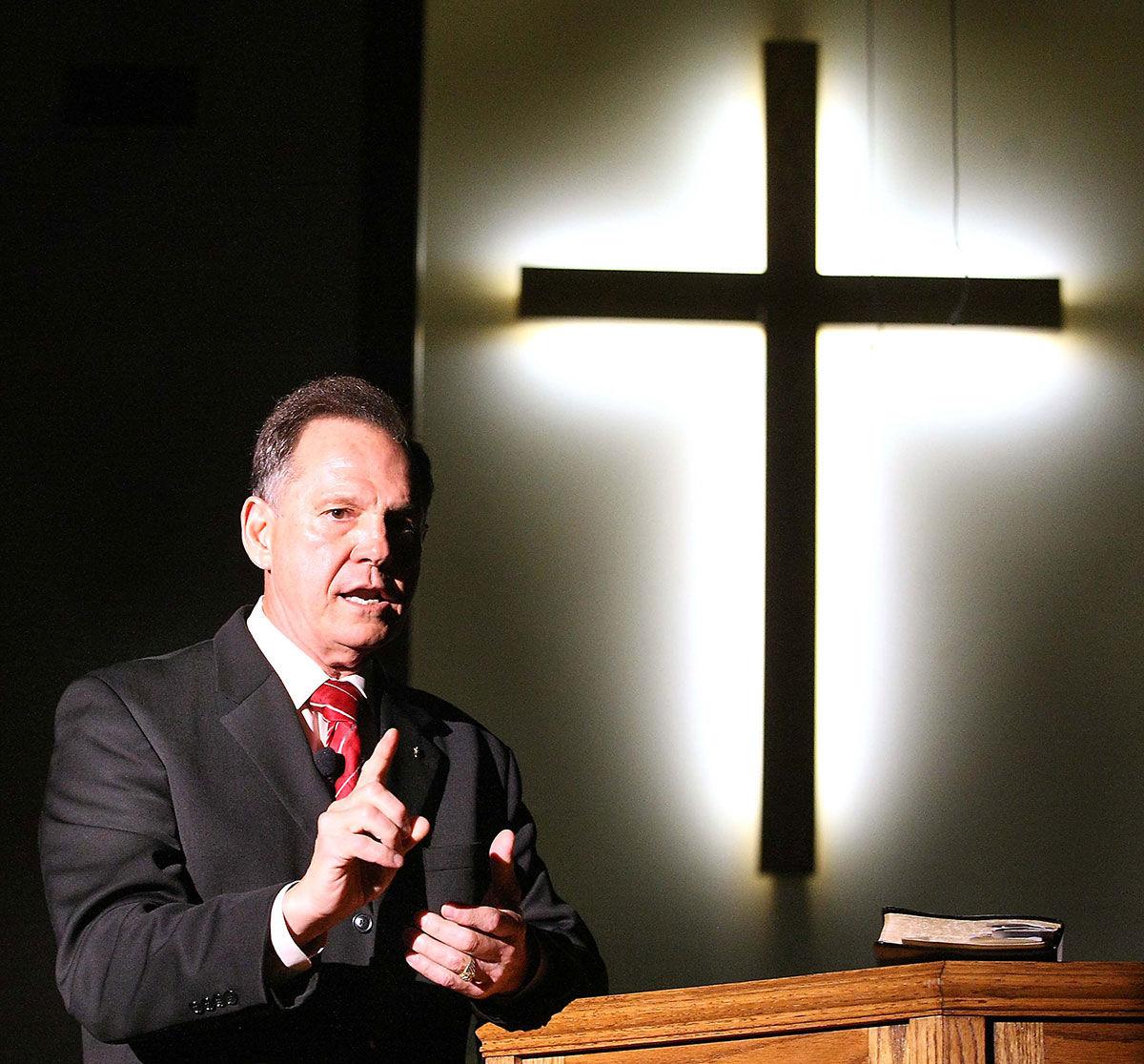 Roy Moore and his fervent defenders would prefer Alabamians ignore the defrocked judge's multiple accusers and their credible accusations of sexual misconduct.
OK, I'm game.
Let's talk instead about pre-kindergarten.
It's a good thing, right? Of course it is.
That's why former Gov. Bob Riley, a Republican, once toured the state to gin up support for pumping money into Alabama's pre-K program.
That's why former Gov. Robert Bentley, a Republican, asked the state Legislature in 2014 for an additional $12 million for pre-K expansion.
That's why lawmakers gave the state's pre-K program an additional $9.4 million that year.
That's why lawmakers this spring approved a $13 million expansion of the state's pre-K program.
That's why education advocates in Anniston are so supportive of the Cobb Pre-K Academy, which this spring graduated 88 students — all under the age of 5.
And that's why the Alabama Department of Early Childhood Education says pre-K students are less likely to repeat a grade or need remedial work; are more likely to score higher on achievement tests, go to college and stay out of prison; and, on average, get higher-paying salaries as adults.
But Moore, just one step away from the U.S. Senate, doesn't like pre-K.
"Any attempt to extend government-controlled education to pre-kindergarten children is another unjustifiable attempt to indoctrinate our youth."
He wrote that in 2007 for World Net Daily, an alt-right website that promotes lunatic-fringe theories and reeks of white nationalism. His column, "The pretense of preschool proposals," attacked Hillary Clinton's presidential-campaign effort to fund pre-K programs for all American children. It would be a financial boondoggle, he wrote. "The truth is government-run pre-kindergarten programs are another huge burden on taxpayers, and, in fact, they are detrimental to children and our country."
Understand, though, that Moore's visceral reaction to educating America's 4-year-olds was less about money and more about insulating kids from anything other than his myopic, 1950s-era vision where men work, women keep house and raise children, Old Testament Christianity is the de facto state religion, gays and lesbians are sinners worthy of legal condemnation and leaders strive to keep America pure.
Here's what he wrote:
"When the mind of a young child is subjected to state control before fundamental concepts and basic beliefs are formulated, the child is much more likely to learn a liberal, social and political philosophy with the state as his or her master. Creation and God-given rights are more easily replaced with evolution and government-granted rights. Totalitarian regimes like those of Adolf Hitler and Joseph Stalin knew well the value of a 'youth corps.'"
That's right. The defrocked judge linked pre-K to Hitler and Stalin.
Six years later, in 2013, Moore ramped up his crusade against the indoctrination of Alabama's 4-year-olds. By then, Alabama voters had re-installed him as chief justice of the state Supreme Court and he saw pre-K as a prime example of lawmakers stealing money from Alabama's cash-strapped court system. His argument for adequate court funding was sound. His use of pre-K education as a battering ram against the Legislature's budget priorities was reprehensible. But that's Moore for you.
"They're giving $9.4 million to a program that didn't exist the last time I was chief justice," Moore said during a speaking stop in Anniston. With Moore, everything comes down to his trinity of arguments — God, the Constitution (federal and state) and his deformed interpretation of law. Moore's twisted logic says pre-K funding, unlike the courts', was both indefensible and wasteful because it wasn't codified in the state's governing document.
"We're the only people, in the Constitution, who are guaranteed funding," he said.
This is why Moore and his defenders dissolve under the stage lights of political scrutiny. It exposes his true self as a twice-disgraced former judge with no use for those who do not adhere to his rigid doctrine, not the mythical Ten Commandments judge who fights for God and country and the rights of the unborn.
Don't think, either, that pre-K is Moore's only fanatical belief.
In 2011, Moore co-wrote a study course for a Texas-based evangelical group that baldly said women shouldn't be allowed in politics, and moral obligations prevent voters from supporting female candidates who dare try. Plus, feminism has been a "destructive" ideology that's increased abortion rights and gay rights. If you think there's a theme here about Moore and women, you're right.
There is no pardon, no absolution, for repeatedly electing George Wallace and embracing his violent, segregationist ways. We've learned nothing from Alabama's biggest political sin. Yet, we are primed to elect a man who has equated pre-K to social and political indoctrination and is linked not only to Neanderthal-like beliefs about Muslims, transgenders, gays, lesbians and bisexuals, but also about women. And that, conveniently enough, has nothing to do with the nine women who have credibly accused him of sexual misconduct.
If he's our next senator, we are Roy Moore. We own him. Shame on us all.