U.S. Rep. Mike Rogers spent his teenage years in Alabama, was educated in Alabama, lives in Alabama and represents Alabama in Congress. "I never left Alabama," he said last week at Auburn University. "I've been here over the last five decades raising a family and proud of this country, proud of the state."
That veiled insinuation is steeped in state-level nativism, a notion that his Alabama roots, deep as they are, elevate him to a lofty stature certain others can't reach. Rarely does Rogers, R-Saks, miss an opportunity to jab his Democratic challenger, Mallory Hagan of Opelika, for spending much of her 20s in Brooklyn, where she worked and competed in beauty pageants, and California.
An inconvenient fact: Rogers's birth state isn't Alabama. It's Indiana.
Since Hagan has never run for office and has no political record, Rogers requires something other than her inexperience for the campaign trail. He needs spice. So if you're lucky enough to catch one of his radio interviews or speeches, he likely will harp on an aged comment Hagan made about leaving Alabama because of our state's "culture" after her short time as a young student at Auburn.
Rogers never left, remember.
But others have.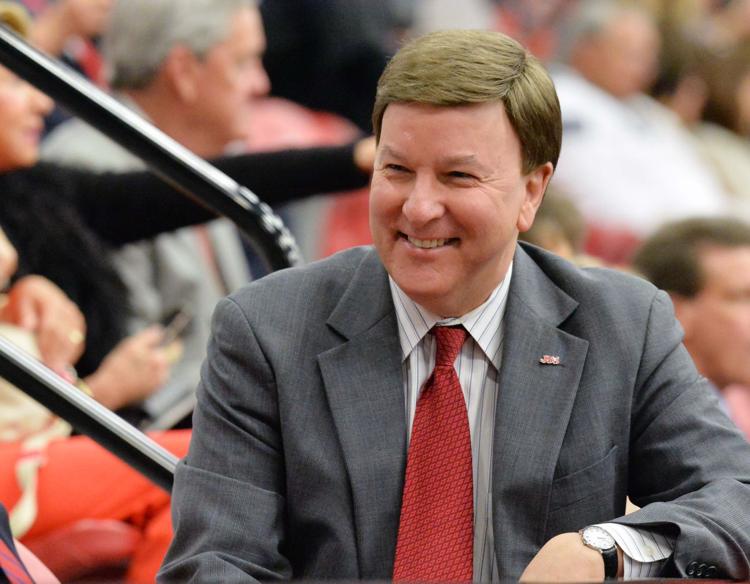 U.S. Rep. Martha Roby, R-Montgomery, left Alabama. She moved north for school and earned a bachelor's degree in music from New York University.
U.S. Rep. Bradley Byrne, R-Mobile, left Alabama. He moved to North Carolina and earned a bachelor's degree from Duke University.
U.S. Terri Sewell, D-Birmingham, left Alabama. She earned degrees from Princeton (New Jersey), Harvard (Cambridge, Mass.) and Oxford University (England).
Gov. Kay Ivey, a Republican, left Alabama. She taught school in California.
And there's more.
Like Rogers, U.S. Rep. Mo Brooks, R-Huntsville, wasn't born in Alabama. His birth state is South Carolina, and he also graduated from Duke.
Like Rogers, state Sen. Del Marsh, R-Anniston — arguably the most powerful politician in Montgomery — wasn't born in Alabama. His birth state is West Virginia.
None of that, not the birthplaces, not the time spent in other states, means anything. They're resume details, not criminal indictments. Alabama's congressional delegation and state government overflow with politicians who, for one reason or another, have lived, worked or studied elsewhere. Even in liberal, nothing-like-Alabama states such as California and New York. But Rogers wants 3rd Congressional District voters to view Hagan as a tainted candidate because, as a woman in her early 20s, she sought a career in a place where racial, ethnic and religious equality aren't as tenuous as they are in Alabama. We should all be so open-minded and adventuresome.
Meet Mike Rogers, congressional moralist.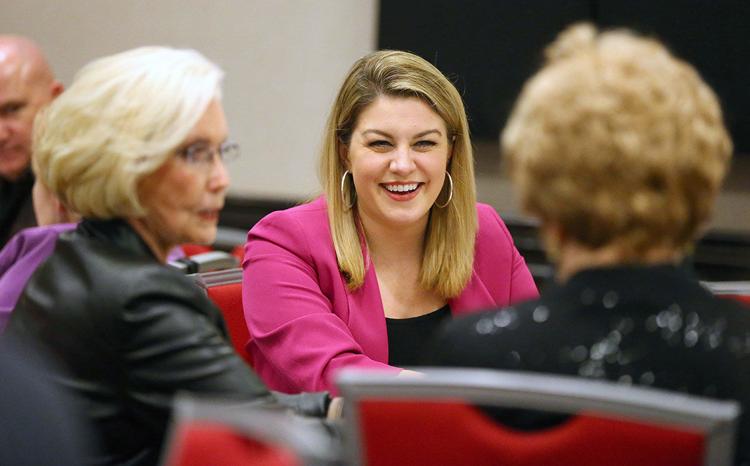 He said at Auburn, "I was disappointed (in Hagan's comments) particularly since she left the state and spent nine of the last ten years living in New York and California. And defending becoming Miss New York and competing for that state in the pageant by saying, 'the reason I left Alabama was because I was not comfortable with the culture there.' How can you think you're the right person to come back and represent that culture in Washington? I just don't understand how she reconciles that, but I think the voters are going to take care of that."
Here's another inconvenient part: In a call with a Huntsville radio station last week, Rogers was asked about his refusal to meet with The Star's editorial board, of which I am a member. We'd been rude in the past, he claimed. "I don't have to be condescended to and volunteer to go along with it," he said on WVNN.
But when asked about Hagan, he condescendingly described her campaign, her supporters and, well, her facts.
"The good news," Rogers said, "is the overwhelming majority of people in my district have never heard of her … literally, almost 90 percent of the people in the district have never heard of her, and they don't know what she's saying. She's got about 200 people following her on social media that listen to a lot of that stuff. But there's not a large universe of people and I hope that stays that way."
Hagan, by the way, has nearly 18,000 combined followers on her two Twitter accounts, 8,000 on Facebook and nearly 2,000 on Instagram, and still she's a five-touchdown underdog to an incumbent Republican in a solid GOP state. Why, then, is Rogers so patronizing about Hagan's comment about her time spent outside Alabama?
Must be an Indiana thing.