Phillip Tutor: Rep. Rogers' top priority in this Congress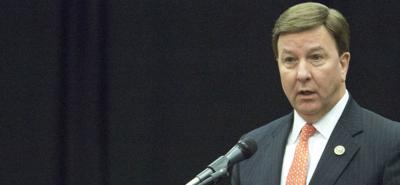 U.S. Rep. Mike Rogers represents a congressional district that typifies east Alabama: small cities, lots of agriculture and manufacturing jobs and way too many pockets of poverty.
His No. 1 priority: America's need for a Space Force.
That's not surprising. Odd, perhaps. But not surprising. If you keep up with the Saks Republican who this fall will face Democrat Mallory Hagan in his bid for a ninth term in Congress, you may have tired of hearing the 3rd District representative criticize the Pentagon and Air Force and praise President Trump for his support of creating a separate military branch devoted to the protection of America's space interests.
We know this is Rogers' top issue because he said it 16 months ago while attending the 2017 Space Symposium in Colorado Springs, Colo.
"Since last summer," Rogers said, "I've made space organization and management my number one priority for the rest of this Congress."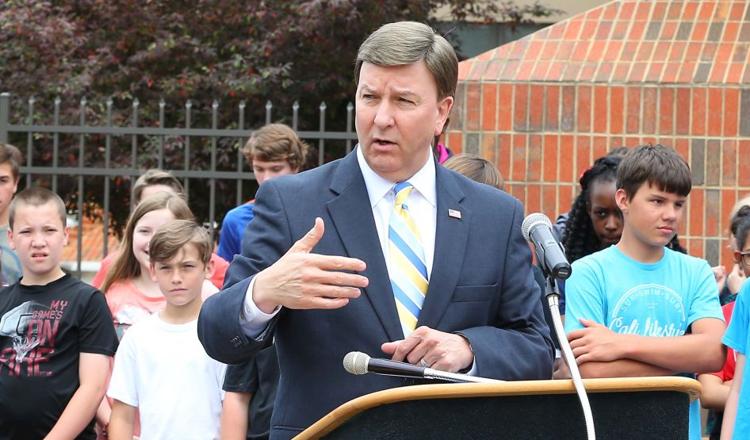 That's pretty clear. As chairman of the House Armed Services strategic forces subcommittee, Rogers is the congressional face of this latest effort to birth a new arm of the U.S. military. And his remarks two Aprils ago at The Space Foundation may be the congressman's best explanation of why he's pushing for the creation of a military Space Force — the first branch addition since the Air Force broke off from the Army 71 years ago.
Rogers suffers from a common political virus — an anathema for dialogue with reporters who cover his district. Such infantile defensiveness is beneath his office. And the losers are 3rd District voters who need to hear why their congressman believes so ardently in this proposal for America's military. That's only fair.
Here's more from Rogers' Colorado speech:
"Potential adversaries are developing weapons to take out our space systems in a conflict. It is a war-fighting domain … We have to tell the American people about the threats our potential adversaries are planning."
At the Space Symposium, Rogers explained how a Government Accountability Office study on management and organization of the military's space interests first raised his interest in 2016. "The most shocking revelation," Rogers said, "was that most of the information in the study was not new — this was at least the third time this issue was studied over a 16-year period … and each study reached the same result." That result, he said, was that America wasn't ready to defend itself in space.
What Rogers and U.S. Rep. Jim Cooper, D-Tenn., the committee's ranking member, are selling is an apocalyptic scenario in which Russia and China disrupt U.S. communication and weather satellites and, among other things, prevent the Pentagon from using GPS-guided missiles and drones. (China famously destroyed a satellite in 2007 to test its space-defense capabilities.) Rogers and Cooper point at Air Force bureaucracy, Pentagon malfeasance and political ignorance as reasons why America's adversaries are better equipped for space warfare.
In 2017, the U.S. House included money for a "space corps" in the National Defense Authorization Act. That funding was removed amid Pentagon and Senate complaints. (A space corps would report to the Air Force, a Space Force would be separate.) Now President Trump and Vice President Pence are both behind the Rogers-Cooper proposal and have called for Space Force budgeting from Congress.
But those dissenters, though.
Hagan, his November opponent, wrote in an email Tuesday that "Alabamians are clear: they need more affordable healthcare, better education, and good jobs. Congressman Mike Rogers' corporate backers are also clear: they want to light billions of taxpayer dollars on fire, and blast them off into space. If he cared about Alabama families, Rogers would keep our rural hospitals open, invest rather than cut education funding, and keep good jobs here in our state by stopping this ridiculous trade war."
Defense Secretary James Mattis opposes a Space Force, citing the added layers of Pentagon bureaucracy it would create. Gen. Joseph Dunford, the chairman of the Joint Chiefs of Staff, and a host of Air Force generals are no fans of the idea. And Senate approval is hardly guaranteed.
Yet, Rogers is undaunted. "On a scale of 1 to 10 (about the Space Force's chances)," he recently told The Hill, a Capitol Hill newspaper, "I'm about a 30."
Thus far, this former Calhoun County commissioner has built his unremarkable D.C. legacy on the usual Republicanisms of jobs, farms and defense, plus an adoration of all things Trump. Rogers' re-election won't stall because of his Space Force obsession, but it should make voters wonder why that's his top priority and not something closer to home.