If President Trump loves Alabama, which he says he does, and if Alabamians by and large love him back, why then is he kicking us in the shins?
I'll put it another way.
If Trump is kicking us in the shins, which he is, why are Alabamians still loving him?
This isn't about immigration. Or presidential decorum. Or partisan politics. It's about tariffs. Like golf and Big Macs, the president loves them. He's convinced the way to correct the inequality he sees in global trade is by taxing the living daylights out of our international partners, who, his logic goes, will be bull-whipped into renegotiating trade deals more favorable to the United States.
Trump doesn't care about residual damage. (That's where Alabama fits in, by the way.) He just wants to win, fallout be damned. In March, he threatened a 25 percent tariff on steel and a 10 percent tariff on aluminum. America's manufacturers warned the White House that wasn't a good idea. In June, he installed them anyway. China, Germany, Canada and Mexico responded with tariffs on U.S.-made goods, a tit-for-tat strike that's rocking the global economy. On Friday, the White House is installing $34 billion of tariffs on Chinese-made products. China promises to retaliate, and will.
America's manufacturers are stuck helplessly between a blinded president and a ruinous trade war of his making.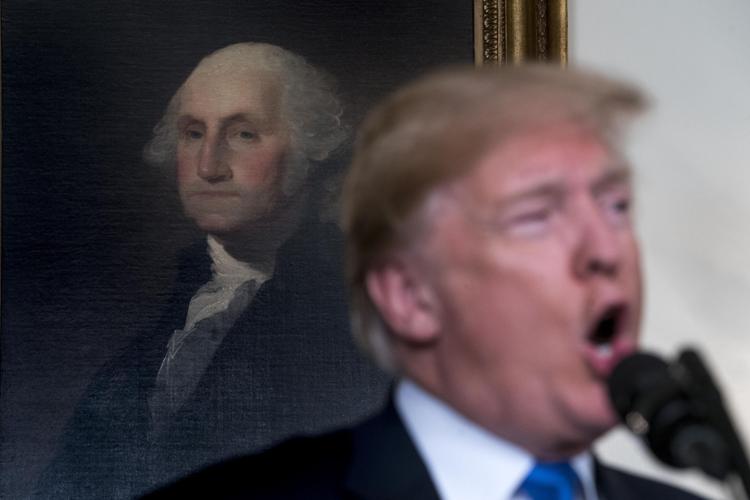 Harley-Davidson says it will take some of its operations abroad. General Motors and BMW sent letters to the U.S. Department of Commerce warning of rising car prices in the United States because the tariffs would increase the cost of imported auto parts. Mid-Continent Nail in Missouri, the nation's largest nail maker, has laid off 60 employees and might shut its doors by Labor Day if the tariffs aren't lifted. Volvo is reneging on its promise to hire 4,000 new workers for its South Carolina facility. And the U.S. Chamber of Commerce, usually a bedfellow of Republican administrations, has skewered Trump's obsession with tariffs, especially when they're wielded as a ball-peen hammer on the global stage.
"Tariffs imposed by the United States are nothing more than a tax increase on American consumers and businesses — including manufacturers, farmers, and technology companies — who will all pay more for commonly used products and materials," the Chamber has written. "Retaliatory tariffs imposed by other countries on U.S. exports will make American-made goods more expensive, resulting in lost sales and ultimately lost jobs here at home. This is the wrong approach, and it threatens to derail our nation's recent economic resurgence."
Meanwhile, the GOP-controlled Congress is flummoxed. "Republican senators say they can't get the president to comprehend that his tariffs offensive could upend all of that progress in short order," Politico reports. "Commodity prices in the heartland are sagging, U.S. allies are retaliating with tariffs of their own — and GOP leaders are fretting that the booming economy is about to go into a pre-midterms nosedive."
And Alabama?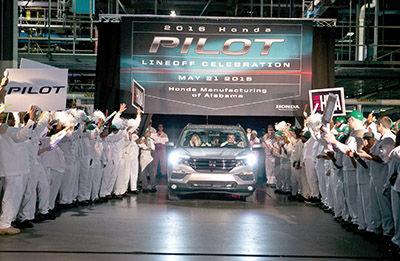 We're gonna get slammed if this trade war doesn't dissolve in a quick resolution. With Trump, why would you think it would? Only one state — mighty Texas — will suffer worse than Alabama, the U.S. Chamber says. And don't blink, Alabamians. The numbers are absolutely awful.
Alabama stands to lose $3.6 billion in exported goods because of Trump's tariffs, the Chamber says. Some of that is the steel and aluminum the state makes, but most is the $2 billion in cars and trucks Alabama exports to China each year. One way or another, more than 567,500 Alabamians are employed by global trade. More than 57,000 Alabamians work in the automaking and auto-supplier industries. And those jobs are in the cross-hairs of Trump's misguided try at bullying the world to his desires.
He wants what he wants, and nothing else matters.
U.S. Sen. Doug Jones, D-Birmingham, has predictably railed against Trump's tariffs, which are "going to hurt Alabama, plain and simple." But even Gov. Kay Ivey, a faithful Republican who normally worships at the Trump altar, hates these things. For once, she's sided with her state instead of her party. It may be the best thing she's done since she replaced Luv Guv. "Import tariffs, and any retaliatory tariffs on American made goods, will harm Alabama, the companies that have invested billions of dollars in our state, and the thousands of households which are dependent upon those companies for a good-paying job," Ivey said in the statement.
The many Alabamians who are all in for Trump should ask themselves: why is the president hell-bent on winning at all costs? Doesn't he care about Alabama? The answers may be painful.