Leon Smith had a way with words.
"If he wants to poach, I will poach."
Oxford's longtime mayor said that in 1999, back when Calhoun County's largest cities constantly warred over the fate of Anniston's quirky airport that's surrounded by Oxford land south of Interstate 20. Anniston funded the airport and wanted to annex it; Oxford refused. 
Remember when the late Gene Stedham, then Anniston's mayor, pressed the issue? It's my favorite Leon Smith story — classic Leon — a story of brimstone and political threats. Good times, they were.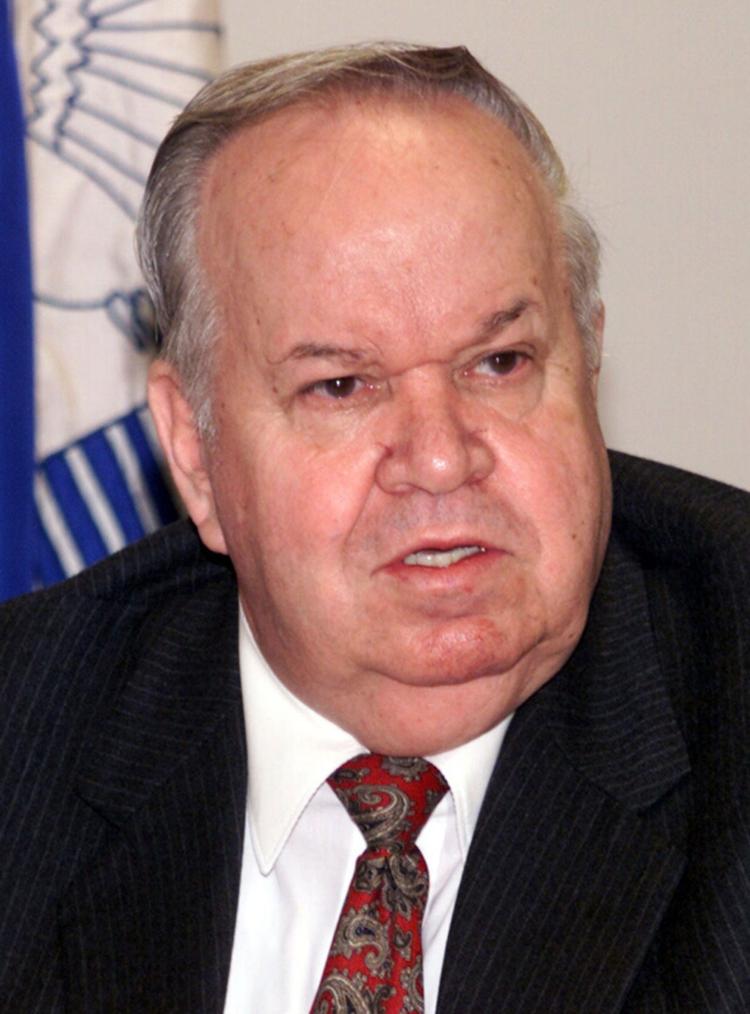 Stedham, as had his predecessors, tried to negotiate. That didn't work. Stedham sought help from the state Legislature. Smith, who died in 2017, was incredulous.
He vowed to "fight it with everything I have."
He threatened Stedham with annexation retaliation.
"If he wants to poach, I will poach," he said.
Smith's target: Golden Springs.
Neither event happened. Anniston didn't annex the airport. Oxford didn't annex Anniston's over-the-mountain subdivision. But given what's happening right now — a nonprofit's clandestine effort to have Anniston's Ward 4 and a few other mostly white neighborhoods legislatively transferred to Oxford — Smith's dusty threat to steal Golden Springs is both instructive and unsurprising.
Geography and demographics have always linked Golden Springs, where I live, to Oxford. On quiet nights I can hear I-20 traffic from my back door. Most of Anniston's fourth ward is (unofficial) Northeast Oxford, the middle-class and mostly white suburb that pours money into cash registers at Oxford Exchange. 
Never forget that Oxford Mayor Alton Craft studied at Smith's City Hall. Craft has either been coy, secretive or complicit with the Forward 4 All nonprofit's effort to deannex nearly 10,000 Anniston residents and have their homes annexed into Oxford. It's probably a bit of all three, to be honest.
He told The Star last week that he hadn't seen Forward 4 All's draft bill. I assume it's true. But what he didn't tell The Star is that he and other Oxford officials had apparently met several times with Forward 4 All representatives. His allergy to returning phone calls from a Star reporter seeking information about those meetings is telling.
Here's a recent scene to ponder. Two weeks ago, all seven Calhoun County mayors sat side-by-side at the Chamber of Commerce's annual State of the Cities gathering. The morning's Kumbaya theme centered on the county's mayoral friendship and teamwork — something we never heard when Smith dominated the county's political paths. 
Left unsaid that morning is that Oxford had apparently already listened to Forward 4 All's pitch that, if implemented, would decimate Anniston, damage its economic future and hinder its ability to fund the pension accounts of its retired firemen and policemen. 
Kumbaya, indeed.
Widespread annexation is written into Oxford's playbook — which isn't a negative, by the way. As Oxford blossomed after the completion of I-20, annexation fueled the city's physical, and fiscal, growth. 
Smith fought Anniston in the mid-1990s for DeArmanville's annexation rights. "We've never turned anybody down who wanted into the city of Oxford," he said in 1994. Oxford then annexed more than 8,000 acres of land in the first decade of this century. 
Oxford's boundaries stretch into three counties — Calhoun, Talladega and Cleburne. When Oxford annexed Cleburne County land along I-20 in 2013, Councilman Steven Waits admitted that this "is really going to expand the footprint of Oxford. This is just a great annexation for the city." Of course, that land wasn't controversially deannexed from one city to join another.
The Oxford City Council nearly three years ago approved a long-range plan that included an overall planning-area map that extended one mile beyond the city's legal boundary. 
Hello, Golden Springs. 
In that plan, city officials wrote: "Oxford draws to it more people, businesses and private investment every year. The underlying question is how growth should be channeled. That is the role of Oxford's continuing planning process and the task of this Comprehensive Plan — to assure growth and change is compatible with the vision the people of Oxford have set for their community."
Anniston and Oxford are joined at the hip, unrelated in-laws that occasionally get along but are prone to protracted arguments. In truth, they really don't like each other. Smith never valued civic teamwork, an immature political stance he passed down the line. That it took Anniston too long to outlive its historic uppityness didn't help. But it's not Oxford's fault that Anniston's woes — mostly self-inflicted woes — are why some Ward 4 residents seek a southern escape route. 
Anyone who knows anything about Oxford and Leon Smith will agree that if he had wanted to poach Golden Springs, he would have poached Golden Springs. We're about to find out how closely aligned Alton Craft is with his mentor's mayoral playbook.