Phillip Tutor: Maddox, Jones and the 'giant blue wave' that's unlikely in Alabama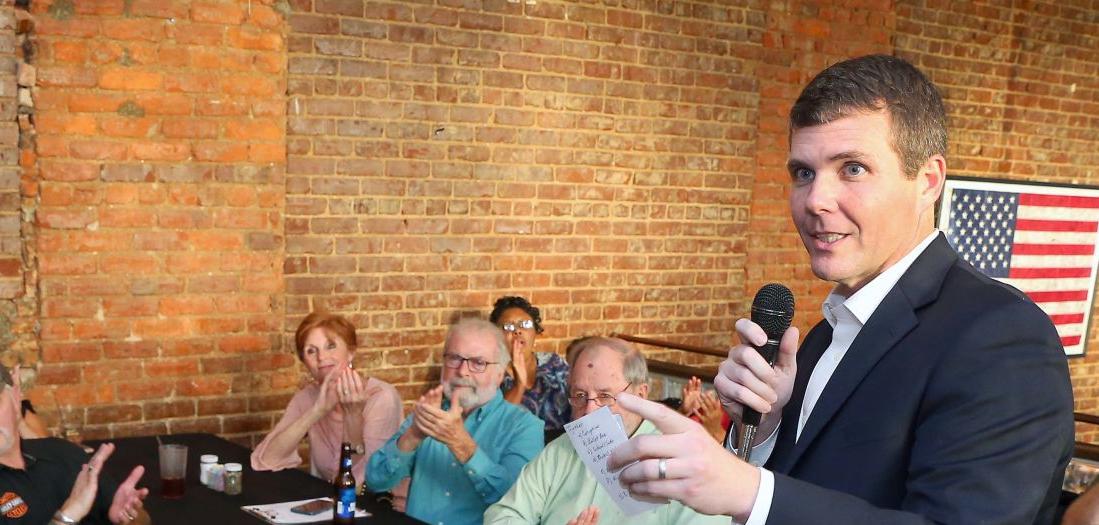 No matter how hard Walt Maddox pushes, he isn't going to goad Gov. Kay Ivey into a debate. Ivey would be a debate disaster, an Edsel on the dais. Plus, Alabama Republicans don't care, Alabama Democrats are too minuscule to make it happen, and Maddox isn't running against Roy Moore, whose sleazy history managed to lose GOP control of one of Alabama's U.S. Senate's seats that ranked as one of that chamber's most secure. Or so we thought.
Ivey, bless her heart, is no Roy Moore. That makes Democrats cry.
But is Tuscaloosa's mayor the second coming of Doug Jones?
That's a bit premature, don't you think?
Nine months ago, Jones walked on water. He slew the nasty Moore political beast and emboldened Alabama Democrats, a dysfunctional minority often incapable of tying its own shoe, let alone winning a congressional election. The unfortunate re-election of party chairwoman Nancy Worley hasn't weakened the turbulence; it's prolonged it.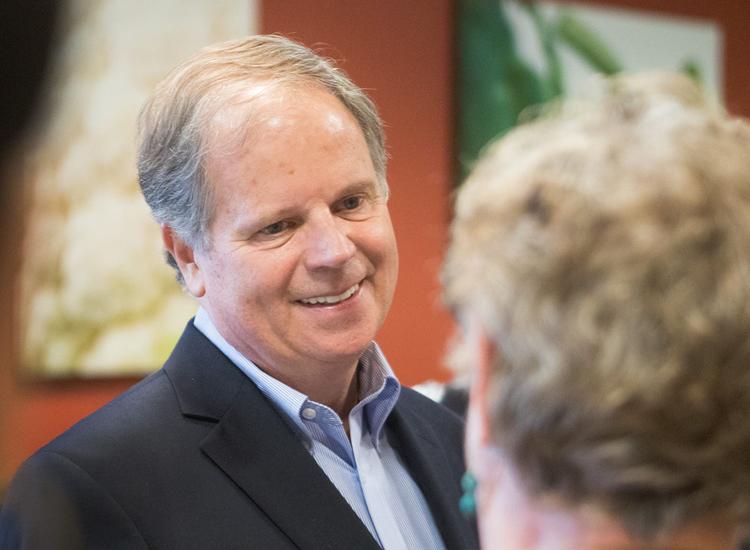 Nine months later, Maddox is chirping away on Ivey's trail. Everywhere he goes he talks debate, as he did during a campaign stop Monday night in downtown Anniston. If you close your eyes, you can see Maddox figuratively yanking Alabama's unelected governor on stage — and then Camden's finest sprinting for the exit.
"Maddox renews debate call in Anniston speech," The Star's headline read.
"Gov. Ivey doesn't owe me a debate, but she damn sure owes the people of Alabama one," the Tuscaloosa mayor said.
His best line: "Silence is not the friend of any Alabamian."
True that. But months of debate over debate have made this issue — a lack of gubernatorial debates — the central part of this election, and that's a crying shame. Democrats may think that's their best path to victory, which it is, but it's not happening. (The debates, not the election itself.) This whole affair is symptomatic of what's ailing the state's minority party.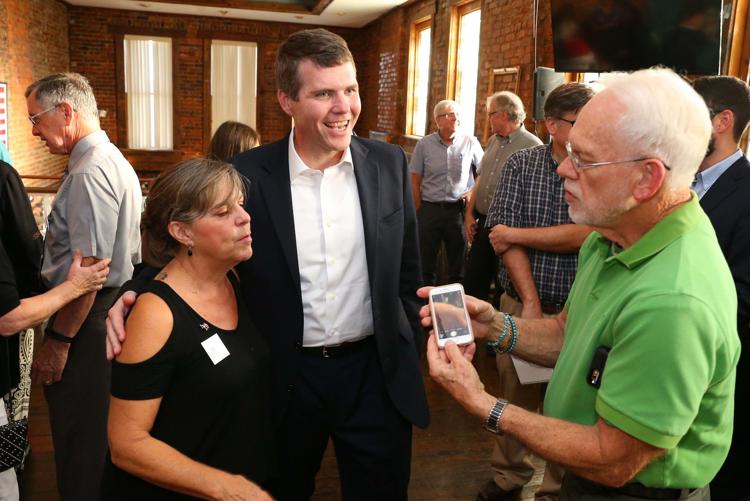 In a sense, November's election is as much a referendum on Jones' unlikely Senate victory as it is Maddox's ability to galvanize enough support to elect a Democrat as Alabama's governor. It's not about a massive blue wave sweeping through Dixie. It's about proving Jones' triumph wasn't a Roy Moore-caused blip for Alabama Republicans. If Ivey pummels Maddox, the GOP version of Jones' victory story will be cemented, and it will be anything but kind to the state's Democrats or even those Republicans who acknowledge the advantages of a two-party system to a state that needs all the statesmanship it can get.
Alan Blinder, a New York Times reporter who focuses on the South, traveled to Montgomery this month to taste what's brewing in this uniquely Alabama political stew. In "A rebirth for Alabama Democrats? Not so fast," he wrote:
"There are the numbers: More than twice as many voters cast ballots in the Republican primary for governor as in the Democratic primary. Studies consistently rank Alabama among the nation's most conservative states, and among the least elastic, meaning there are relatively few swing voters. And even against an opponent who had become a pariah, Jones won by just 21,924 votes out of more than 1.3 million cast."
Hence, Maddox's fixation on debating a sitting governor who'd refuse to debate a well-dressed manikin at Dillard's.
To his credit, not even Jones is pushing the Democratic narrative that red Alabama will become mildly purple in November. That's not Bear Bryant-styled poor-mouthing. That's reality. "This year, you're not going to see a giant blue wave coming across the state of Alabama," Jones said. "But there are opportunities in the state where we can make some strides."
That's why, I suppose, Jones supported Montgomery attorney Peck Fox over Worley as the state Democratic Party chair. He rightly sees Maddox's attempt to unseat Ivey as part of his party's long-game recovery in Alabama, which would be less arduous if Worley wasn't in charge. The Alabama GOP's list of recent unmentionables unrolls like Charmin — Luv Guv, Mike Hubbard, state Reps. Jack Williams and Micky Hammon, former state GOP chair Marty Connors and the aforementioned Moore — and the Worley-led Alabama Democrats accomplished what? Virtually nothing, that's what.
Given his record of piloting Tuscaloosa's return after the 2011 storms, Maddox is an electable candidate for a state craving political acumen. He can win, but likely won't. Just as important this fall for Alabama Democrats is to "make some strides" and begin the methodical rebuilding of their party. And that has nothing to do with debates.