Phillip Tutor: Living the mayor's life in Ohatchee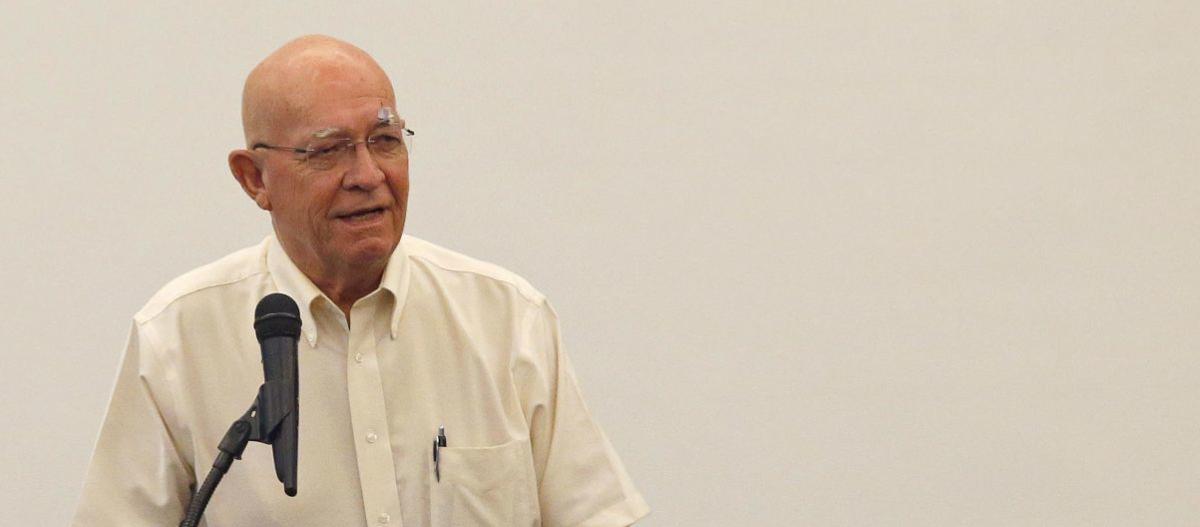 OXFORD — Steve Baswell, the Ohatchee mayor, wants to tell us about a few things in his town. So let's listen.
"One of the big things going on right now is ALDOT is replacing our traffic light," he says. "I'm not sure when they're going to take the covers off, but we'll let everyone know."
And there's Ohatchee's new baseball fields.
"Our old field was a good park," he says, "but it goes underwater a lot during baseball season, and it's hard to play baseball when there's fish swimming around the concession stand."
And there's the cut over his left eye, which has nothing to do with Ohatchee, but since he showed up with a sore noggin at the State of the Cities breakfast Thursday at the Oxford Civic Center, and since everyone asked about it, he had no choice.
"I've (already) told somebody that this was the result of a snide remark I made to my wife about hopefully we didn't have a skillet in this house anymore," he said, waiting for the laughter to subside.
"Actually, it was a self-inflicted wound."
For the record, the 71-year-old Baswell lost a fight with a stubborn limb and a tree pruner. No stitches, just a dab of glue and a bandage and the perfect self-deprecating joke for a morning affair.
"Ohatchee," he says with a smile, "is just a great place."
That's what he really wanted to talk about Thursday. Not Ohatchee's one traffic light, or Ohatchee's flooded baseball fields, or that tree limb. He wanted to tell us about this interesting little town in the western hills of Calhoun County, and how it's anything but irrelevant or unimportant, and how more people need to come see what's going on.
"Ohatchee is still alive and well," he says, "and we're still moving forward out there."
This current batch of Calhoun County mayors is worth keeping around for a while. Jack Draper (Anniston), Alberta McCrory (Hobson City), Johnny Smith (Jacksonville), Alton Craft (Oxford), Bill Baker (Piedmont) and Wayne Willis (Weaver) may have their political detractors, but their egos are mostly muted and their desire to contribute to the county's health seems sincere. It's hard to dislike any of them, which hasn't always been the case.
And Baswell?
His town barely has 1,000 residents. It has one stop light. Most of its sales-tax revenue comes from five core businesses, he says. Meanwhile, Oxford has money and momentum. Anniston has the courthouse, two hospitals and 20,000 residents. Jacksonville has the university. Piedmont has the Chief Ladiga Trail and a heralded school system. Weaver is three times Ohatchee's size. Hobson City has its history.
Baswell doesn't blink. Revenue is up. New baseball field is a go. Optimism is high. "Things are going well in Ohatchee," he says. "I might be biased, I don't know, but I really think so."
Bias may be a scandalous word in journalism and criminal justice, but it's not in small-town politics, where it's both welcomed and completely understandable. And probably necessary. After all, Baswell is Ohatchee. Family's from there, he grew up there, he was instrumental in starting the town's Jaycees club back in the day. He's witty, gregarious and popular — a perfect fit for a mayor of a one-stoplight town tucked away in the county's western edge. He says he has a weird sense of humor, which is wrong. He's just flat-out funny.
(My suggestion: Baswell, Baker and Willis need to start a Calhoun County podcast that's stuffed with laughs and the occasional uncomfortable truth. It'd be a must-listen.)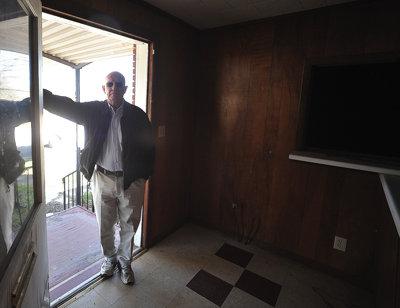 Ten years ago, the Air Force reserves retiree challenged Ohatchee's longtime Mayor Joe Roberson, and he won. Roberson had been mayor for 24 years. In 2012, Roberson ran against Baswell, and Baswell prevailed by a hair. Though no one opposed him in the last election, politics are fickle, which Baswell must know. "Anytime they don't want me to stay, I won't stay," he says.
Mayors too often are like football coaches, all gruff and frowns and full of pompousness. In other words, everything Baswell isn't. He's a political rarity — a nice guy with a wicked sense of humor — Calhoun Countians shouldn't overlook.
"I like to enjoy what I'm doing," he says. "I like the people around me to enjoy what they're doing. When you hate going to work, that's the worst feeling in the world."