Phillip Tutor: If our students in Calhoun County rise up, listen to them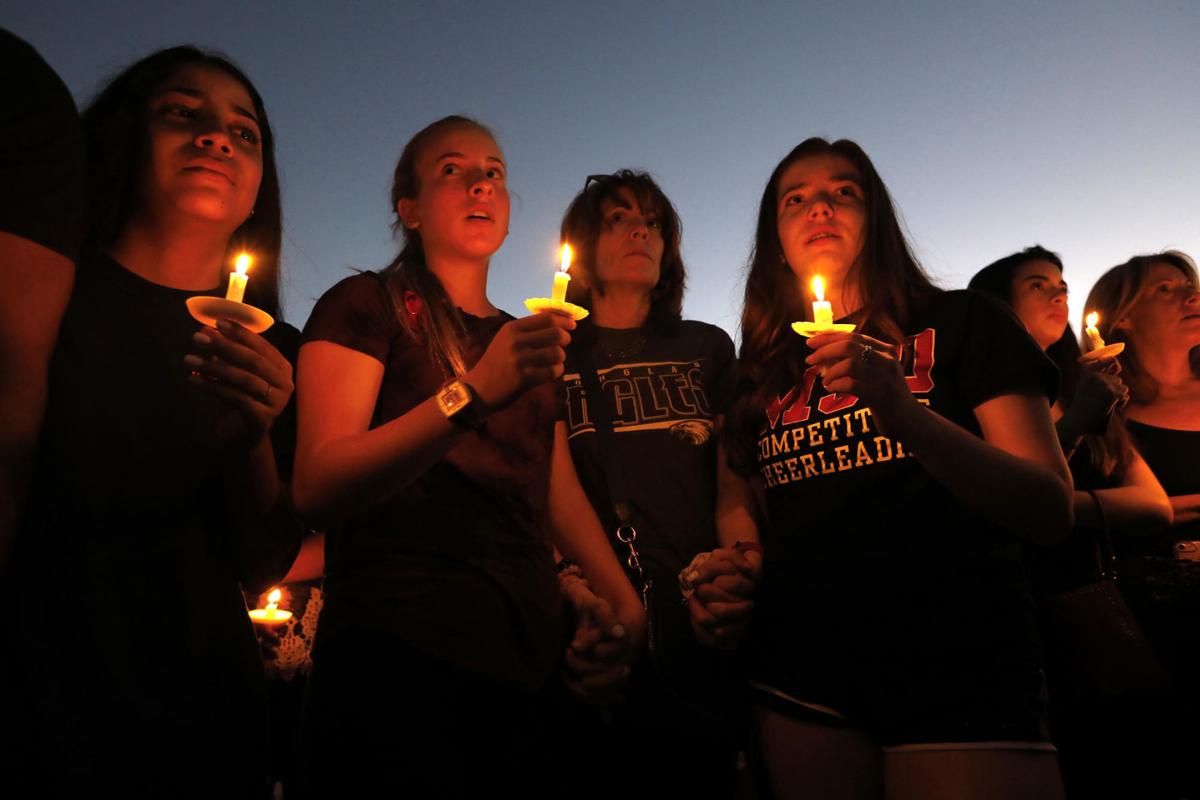 Teenagers, not adults, are leading America's talk about guns. Not feckless Washington politicians. Not unhinged gun advocates. Not the police. It's teenagers. And it's happening everywhere, not only in grief-stricken south Florida, which makes me wonder: Is Calhoun County ready for this revolution?
Chris Hayes is the principal at Wellborn High School.
"If we have a lot of kids that want to talk about this," he said Thursday, "we have to create a forum to allow them to do that."
Bobby Tittle is the principal at Ohatchee High School.
"Our main concern would be to make sure they are safe," he said. "We want to be a good listener. We hope that kids would go about it the right way. I'd say that let's turn this into an educational thing. How can kids get their thought processes to the politicians the right way?"
Joe Dyar is the superintendent of Calhoun County Schools.
"The local school system of Calhoun County is going to follow its code of conduct guidelines for all policies and procedures," he said. "If children choose to walk out and protest, guidelines will be followed. However, the principals will be using common sense."
Students are rising up — literally — because they've tired of adults siding with politics and profits over people's lives. Last week's carnage, 17 dead students and teachers at a Parkland, Fla., high school, is the fuel for this revolution of the young and empowered. They are inspirational in the truest sense of the word.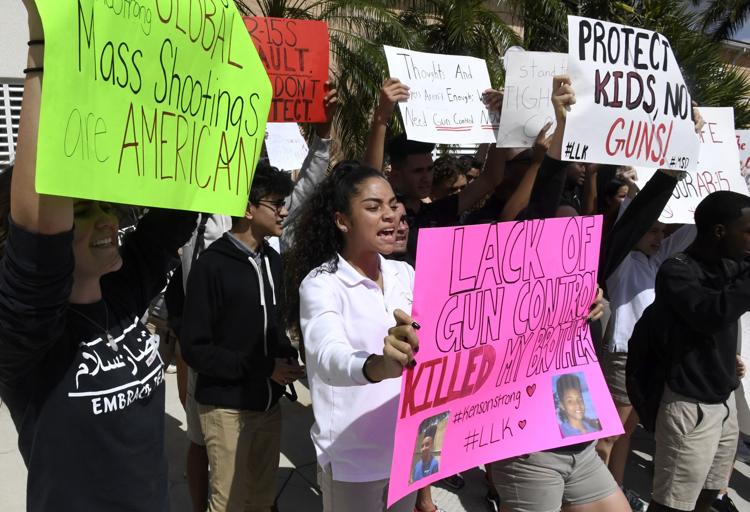 In Cincinnati, students have marched around their campus while chanting against gun violence in schools.
In Washington, D.C., students from Maryland schools bused to the U.S. Capitol to protest.
In Naples, Fla., and other nearby cities, students walked out of classes, some of their protests lasting just 17 minutes — a minute for each Parkland death.
In Missoula, Mont., students from two schools left their classrooms and marched outside with hand-drawn placards decrying lax guns laws and school shootings.
The revolution is omnipresent, in Maine and Arizona, in New Jersey and Oregon, and places unnamed. It's also likely to grow next month when two national days of protest are set: The National School Walkout (March 14, 10 a.m.), planned by Women's March organizers, and the March for Our Lives (March 24), when students and activists are expected to descend on Washington and other cities, including a scheduled event in Birmingham.
Let them roar. Heed their words. Don't cast them off as naive. Remember, many of these high-schoolers will be able to vote in the next presidential election.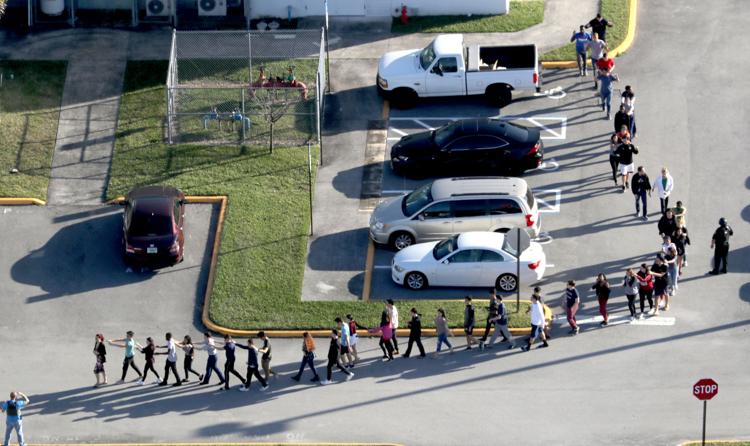 For now, the superintendents and principals I spoke with Thursday haven't heard of student-led walkout plans at Calhoun County's five school systems, though that could change. People's emotions are raw, and the topic's not dissolving, not this time. Dyar, the county system chief, said he's seeing "a great number of adults and children" who are "uptight about what's happening, and rightfully so." You can imagine the phone calls he's getting from parents wondering if their school is doing enough to keep their children safe.
And let's not forget the initial question, slightly reworded: Will students be punished if they peacefully protest gun violence in America's schools?
Turns out, that's a yes-or-no question without a yes-or-no answer.
It's up to the principals at the county's schools to decide if there'd be punishment, Dyar said, though he'd consult with them beforehand. It's case-by-case, situational discipline. (Emails Thursday to Anniston, Oxford, Jacksonville and Piedmont superintendents went unanswered.) "If they choose to somewhat act out and walk out, that would be disappointing," Dyar said, "but I think the current dialogue we are having at our campuses is positive because it's open and fair. People are listening. It's not us and them, it's we."
My take: there'd be no punishment as long as the protest was brief and the students didn't wreak havoc with their schools' routine.
I'd like to think Hayes and Tittle's stances are emblematic of educators throughout Calhoun County. They get it. It's asinine to tell students that their opinions on the mass shootings in America's schools are irrelevant or unworthy. Hayes and Tittle value the opportunity to teach, to listen and to mold these teenagers into young adults who will soon lead our county, if not our nation.
"Ultimately, what we are going to try to do as educators is help our kids find their voice," Hayes said. "Thats a big push. Kids sometimes feel things and we have to learn how to express those things appropriately. Not to create activists, but to say, 'Hey, you have an opinion, it's important and you need to be heard. How can it be done in a safe and effective way?'"
Too many Americans fear revolutionaries and want them shouted down. These students are America's new insurgents, peaceful yet forceful. Hear them out.