Even with its Confederate furnace and Confederate park and Confederate memorial wall and Civil War reenactments, Ohatchee isn't Calhoun County's Confederate center. It's Jacksonville. Ohatchee is too small and too far from things. Jacksonville, the former county seat, one of the county's oldest cities, home to a state university, is none of that.
The statue is the key.
Jacksonville can't shed its place in this Confederate hierarchy because it hasn't shed its public square of the Johnny Reb carved out of Italian marble who has greeted visitors from the north since it was erected in 1909. It couldn't today if it wanted to, which it doesn't, thanks to the Alabama Legislature. The statue even features an inflammatory Lost Cause entreaty from Jefferson Davis, the defeated Confederacy's only president: "Let none of the survivors of these men offer in their behalf the penitential plea, 'They believed they were right.' Be it ours to transmit to posterity our unequivocal confidence in the righteousness of the cause for which these men died."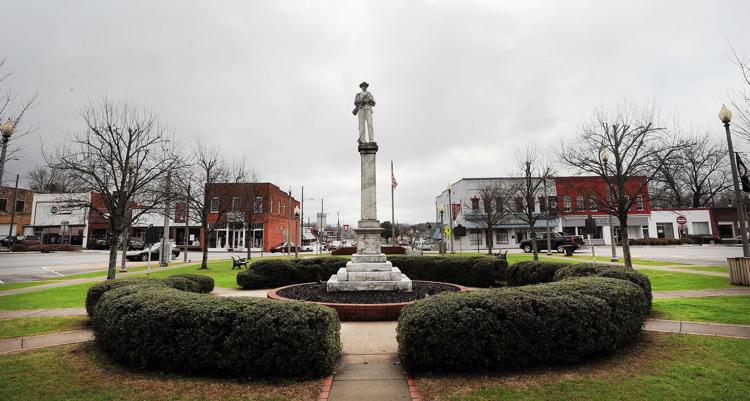 On this, Jacksonville prevails. It's no contest. Oxford's downtown isn't guarded by a Confederate statue. Anniston's lone Confederate monument along Quintard Avenue, the John Pelham obelisk, is gloriously obscured by trees, and City Hall no longer allows the Confederate battle flag in that green space. Be thankful for small wonders.
To be fair, Jacksonville is no different than countless other Southern cities whose public spaces feature Lost Cause imagery. But this local accounting matters, and here's why.
Brian Palmer and Seth Freed Wessler, writers at Smithsonian Magazine, spent weeks this fall combing through public-records requests in Southern states in a quest to quantify the cost of America's 21st-century marriage to the Confederacy. The fiscal truth about defending the Lost Cause and promoting an historical trope about slavery's profound role in the Civil War, they found, is shocking.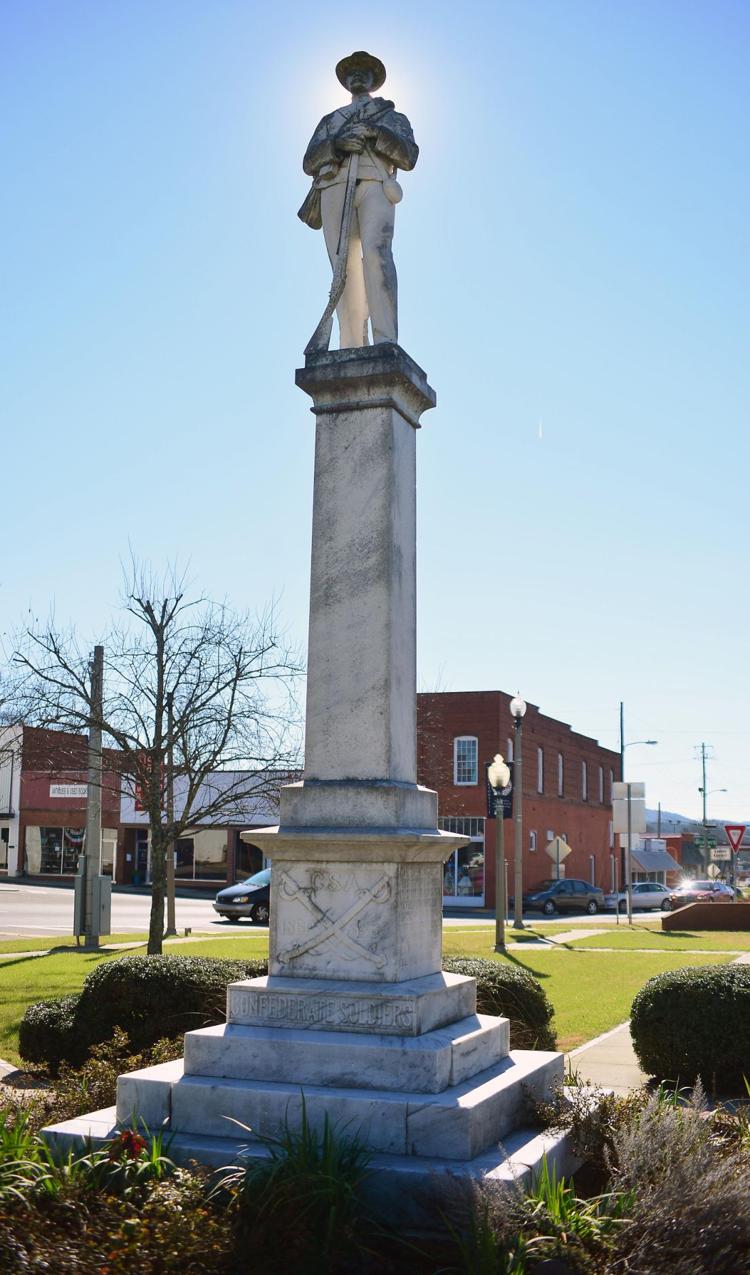 At least $40 million of U.S. taxpayers' money has been spent in the last decade to pay for Confederate monuments and Confederate heritage organizations. Alabama -- its capital the "cradle of the Confederacy" -- has spent more than $5.6 million over that span on the state's Confederate Memorial Park in Chilton County.
None of that money has been spent in Calhoun County, mind you. But our local examples and Smithsonian Magazine's research illustrate how this reprehensible American peculiarity is literally cemented in our cities and in many cases paid for with our tax dollars. That the Confederacy fought against the U.S. flag and killed Americans wearing the U.S. uniform is a largely overlooked and inconvenient truth. When it comes to protecting the Lost Cause, truth is discarded.
When Palmer and Wessler visited Alabama's Confederate park, they noticed a banner displayed on a log cabin on state property. It read: "Many have been taught the war between the states was fought by the Union to eliminate Slavery. THIS VIEW IS NOT SUPPORTED BY THE HISTORICAL EVIDENCE … The Southern States Seceded Because They Resented the Northern States Using Their Numerical Advantage in Congress to Confiscate the Wealth of the South to the Advantage of the Northern States."
Alabama taxpayer money, wasted on historical ignorance.
The writers also visited Beauvoir, the Jefferson Davis Home and Presidential Library in Biloxi, Miss., and asked one of the library's guides what she tells school groups about slavery.
"'I want to tell them the honest truth, that slavery was good and bad.' While there were some 'hateful slave owners,' she said, 'it was good for the people that didn't know how to take care of themselves, and they needed a job, and you had good slave owners like Jefferson Davis, who took care of his slaves and treated them like family. He loved them.'"
More taxpayer money wasted. More historical ignorance. Not-so-veiled racism masquerading as facts and given to children.
Karen Cox, an historian of the American South at the University of North Carolina at Charlotte, told Smithsonian Magazine that "(t)he state is giving the stamp of approval to these Lost Cause ideas, and the money is a symbol of that approval. What does that say to black citizens of the state, or other citizens, or to younger generations?"
Which leads us back to Jacksonville, where Jefferson Davis' vile words -- "the unequivocal confidence in the righteousness of the cause for which these men died" -- remain on display. Nearly 25 percent of Jacksonville residents are black. Nearly 20 percent of Jacksonville State University's student body is black. Many of JSU's prominent athletes are black. And on that city's square, Jacksonville's central place, the words of the Lost Cause ring out. That statue, remember, is the key.