Phillip Tutor: Eli's back, and he's feisty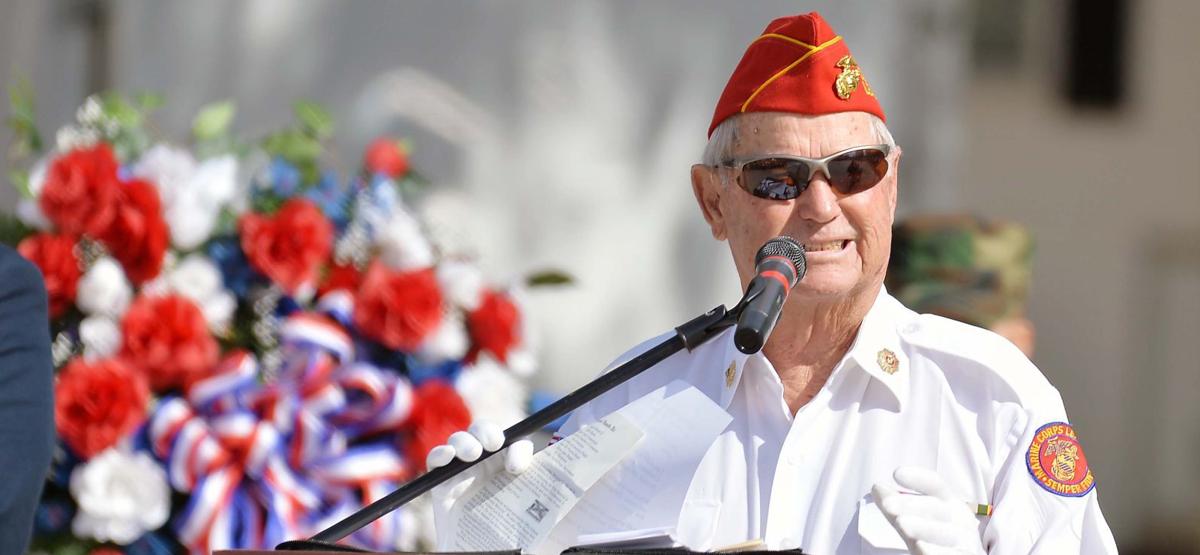 Just after 8 o'clock Thursday morning, I called Eli Henderson, Calhoun County's unofficial mayor. He was at home, sitting outside, watching it rain. I figured he'd be fishing.
He's sauntered into the news this summer because of his impending return to the Calhoun County Commission, his long-time political home and easily the most efficient of this area's elected bodies. Two weeks ago in the Republican primary, he narrowly defeated Ohatchee High football coach Scott Martin for the District 3 seat, and there's no Democrat on the fall ballot. Eli — 81 years old and feisty as ever — is back.
In no particular order, we talked (mostly) nice about Dolly Parton; Leon Smith; Robert E. Lee; Pappy Dunn and R.D. Downing and J.D. Hess; David Reddick; Jeff Sessions; and, ahem, Donald Trump, whom he likes. Chatting with Henderson is like turning on a rusty spigot of opinions, the conversation spewing and spraying in all directions, hopelessly uncontrollable. You don't interview him. You survive him.
Welcome to Eli Unfurled.
On why he wanted to return to the county commission:
"There were a couple of things we left undone when I was a commissioner before. I wanted to tie those things up."
On the whispered nepotism charges when he retired in 2016 as Calhoun County circuit clerk and the circuit and district judges selected his daughter, Kim McCarson, to replace him:
"I ignore all of that. It would have been different if she'd been (working there) for just a couple of years, but she's been there 20-something years. She knows that courthouse more than anyone."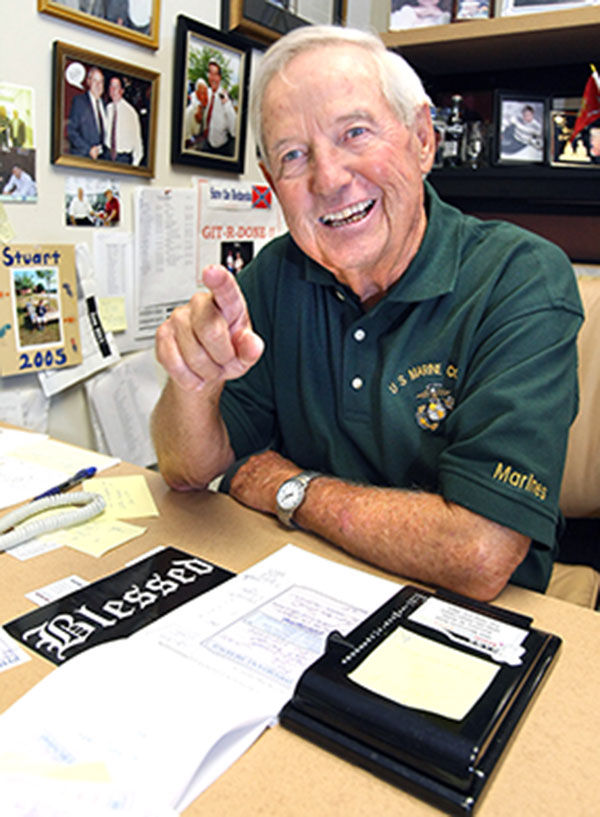 On the former Fort McClellan being inside Anniston's city limits:
"(The county commission) thought we had it lock, stock and barrel. And then this lady came down from Washington and got us all together and said, 'I hate it for you guys, but we're going to have to take it away from you because you don't have zoning authority and taxing authority.' It was one of the worst decisions ever made."
On a phone call with then-U.S. Sen. Jeff Sessions:
"I went on TV and said, 'You know, Sessions, I have called you five times this week and you haven't called me back. I'd appreciate it if you called me.' That afternoon, he called me about 4 o'clock and said, 'I'm sick and tired of you bad-mouthing me on TV.' I told him, 'If you'd get your (rear end) down here, I wouldn't have to bad-mouth you on TV.' Guess what: he was here in four days."
On why he wanted to return to the county commission, redux:
"You need to have people like me in office who have the courage to step forward and say things that need to be said."
Like I said, Eli's back.
And, yes, that last statement is pure Eli Henderson — part hubris, part self-assertion, part truth. He rubs some people the wrong way, and he knows it. The narrow Election Day difference between Henderson and Martin, a quality candidate — 50.8 percent to 49.2 percent — offers proof. But among older voters who've witnessed his role in county politics since he was first elected to the commission in 1994, Henderson is unrivaled. My theory: If Alabama were like Tennessee, where voters elect county mayors, Henderson would have enjoyed a Leon Smith-like mayoral career, just minus the Oxford authoritarianism.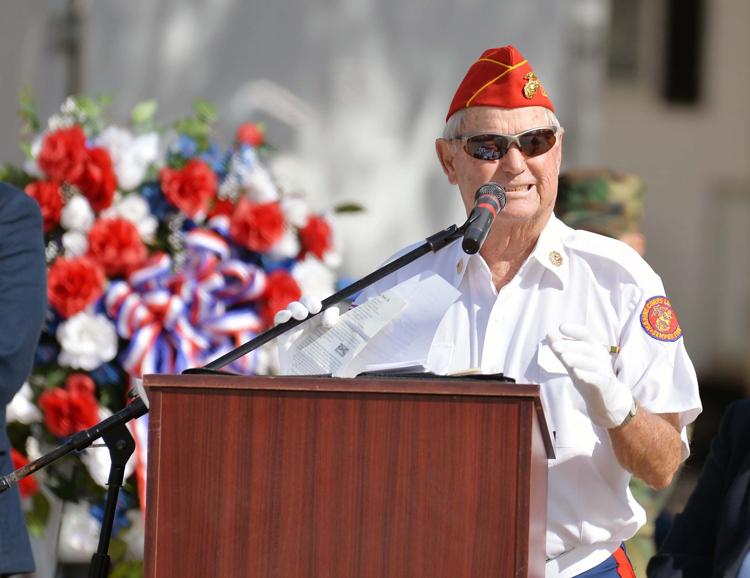 If you can coerce Henderson to talk policy, most topics are sprinkled with the reality of county government in Alabama — the lack of home rule. It's boring, stale Wonder bread, yet important. County governments here operate with one hand tied behind their back, yet are asked to juggle responsibilities like circus performers. You've heard that sad tale before.
But have you heard this one?
Around the time the fort closed, Henderson says, a representative from Parton's Dollywood Company inquired with county officials about former Army property. He promises it is true. "They wanted a huge portion of the land over there by Iron Mountain Road. They wanted to build a casino over there and a hotel. That would have been a great draw, from here to Atlanta. Everybody wants to have legalized gambling."
Well, not everybody. But it's a heck of story, anyway.
A few minutes later, my phone rang. It was Eli, with another story.
"You didn't ask me about my goals," he said.
He's right.
And with that, he asked if I knew about the Confederate statues that had been taken down in New Orleans, including the large one of Robert E. Lee. (I did.) They're now in storage. Henderson's wheels are turning. He hasn't yet phoned New Orleans, but he will. "One of my goals," he said, "is to move them to Janney Furnace (in Ohatchee) and make them a great tourist attraction."
Like I said, Eli's back.